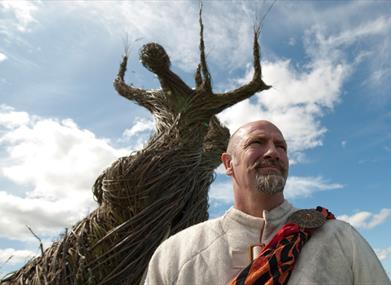 Robin Hardy, one of the key figures of 1970s British cinema, will be at the Little Theatre Cinema, Bath, on Monday 22nd October 2012 at 8.30, to take questions from the audience following a screening of his latest work, The Wicker. The film, termed a 're-imagining' of his earlier hit, once again takes as its subject the arrival in an isolated community of an innocent party, and the fate that befalls them.
When two young missionaries head to Scotland, they are initially charmed by the locals in the town of Tressock, and agree to become the Queen of the May and Laddie for the annual town festival. But the couple is not prepared for the frightening consequences of their decision, and the very disturbing secrets they are about to discover about Tressock's townspeople.
Written and directed by Robin Hardy, The Wicker Tree features Brittania Nicol, Henry Garrett, Graham McTavish, Jacqueline Leonard, Honeysuckle Weeks, Clive Russell and Sir Christopher Lee.