This autumn, Bath's fantastic food and drink scene is being celebrated with the return of The Great Bath Feast. The event kicked off in September with a bustling Milsom Street market, with foodie events taking place around the city centre throughout October.
Brought to you by the Bath BID and The Great Bath Feast, the Bath Bites Trail showcases many of the unmissable dishes that the city's food and drink businesses have to offer. From local specialities to chef's favourites, you'll find plenty of tasty treats on the Bath Bites Trail – see how many you can try!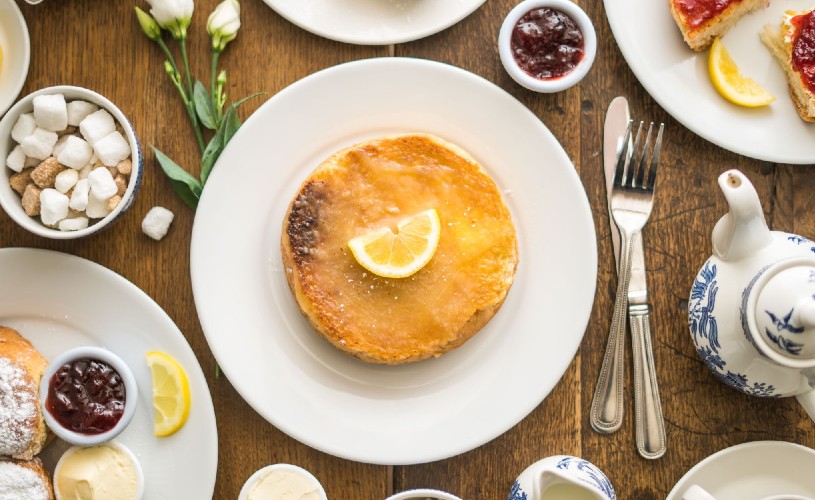 Image - Sally Lunn's Historic Eating House
Local Specialities
Discover Bath's culinary history by dining on some of the city's local specialities. Try the world-famous Sally Lunn bun, a light, brioche-style bun, in one of Bath's oldest houses, or head to the Bath Bun Tea Shoppe for a taste of the city's other well-known sweet treat.
Made from the lower part of a pig's cheeks, one of the only places you can try the traditional Bath Chaps is at the Garrick's Head – their take on the Bath classic is served with Granny Smith puree and fresh apple.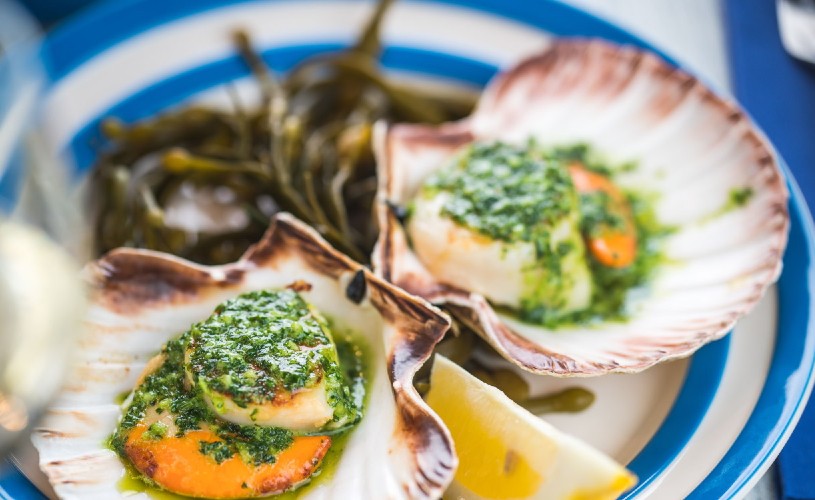 Image - The Scallop Shell
Light Bites
One of the best ways to take advantage of the Bath Bites Trail is to select your ideal meal and go on a 'restaurant crawl' around the city.
Begin your Great Bath Feast with one of the trail's delicious starters and light bites. Seafood fans can choose from diver-caught scallops from The Scallop Shell, oysters at Portofino Oyster Bar and Fish Restaurant, and salt and pepper squid at Giggling Squid Bath.
Try jamon-wrapped sweet dates at Pintxo, tuck into taco dosa at Bandook Kitchen, opt for a hopper at the Coconut Tree Bath, or devour a cheesy garlic bread at The Bath Stable.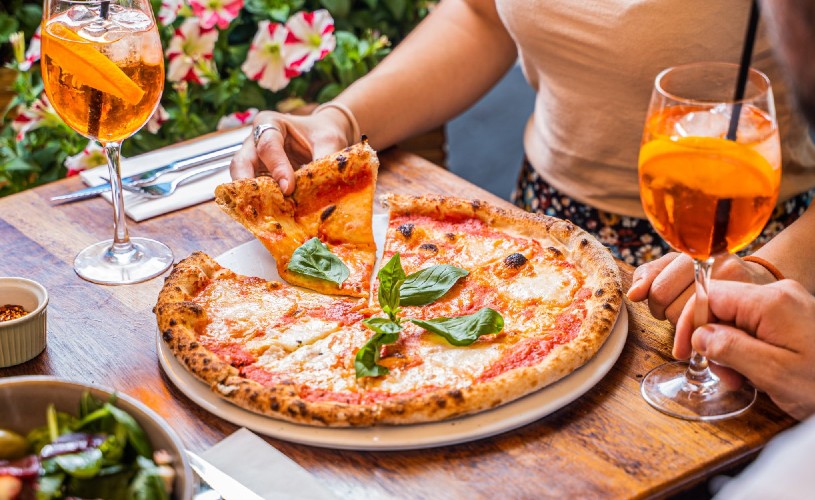 Image - Dough
Main Meals
Once you've enjoyed a light bite, it's time to take your pick from an assortment of mouth-watering main course options in the city. Whether you opt for fillet steak surf and turf at Browns Bath, delicious pizza at Dough Pizza, Bath Pizza Co or The Oven Pizzeria, tasty tapas at Le Vignoble, sirloin steak at Woods or Amarone Restaurant, or the Big Al Burger at Bath favourite Schwartz Bros, you're bound to have a memorable and delicious meal.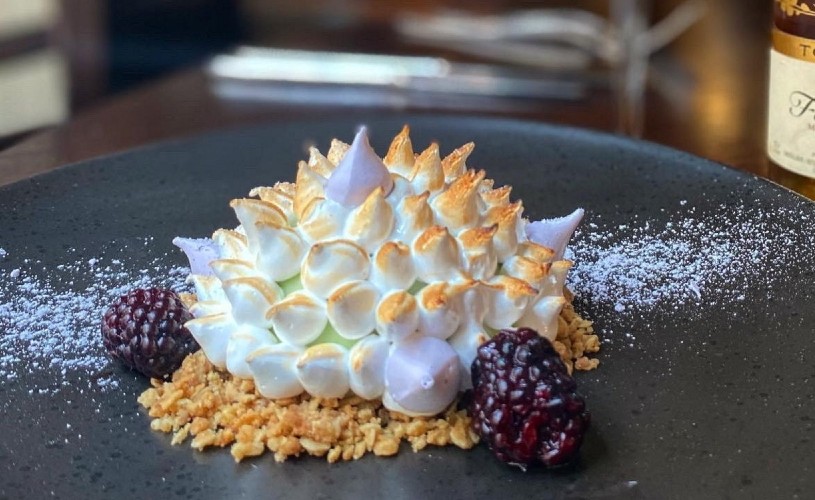 Image - Raphael Restaurant
Sweet Treats
When it comes to tasty treats in Bath, you're spoilt for choice. Options include Raphael Restaurant's top-notch apple crumble, a double chocolate cookie sandwich at Mrs Potts Chocolate House, a traditional Italian tiramisu at Antica Restaurant or Rosarios Café's chocolate and Amaro cake.
Alternatively, head to Hands Georgian Tearoom for a traditional clotted cream tea or grab some fudge on the go from the San Francisco Fudge Factory or Roly's Fudge Bath.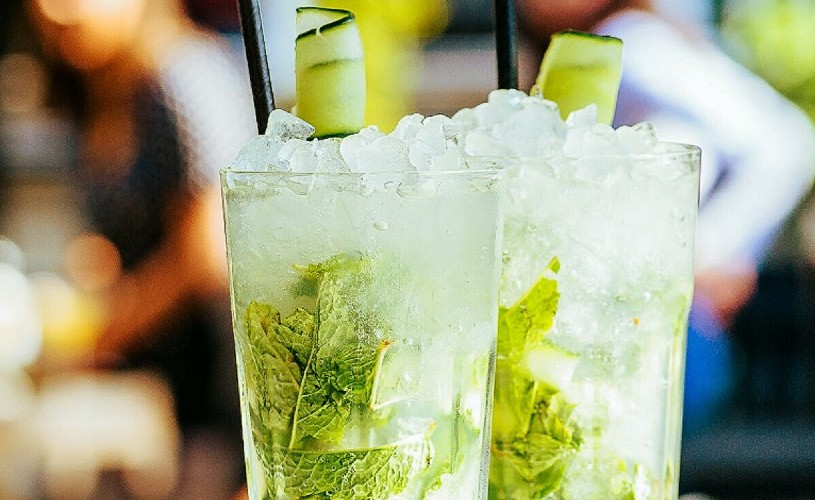 Image - Sub 13
Delicious Drinks
If you fancy a nightcap, head to Sub 13 to try their refreshing mojito, made with Havana Club Especial rum, mint, lime, brown sugar and soda, or make for The Grapes Bath to try their local Yeovil Summer Ale.
Related
0 Comments