Please remember face coverings are compulsory in shops, on public transport, and in most public indoor venues, such as cinemas, theatres and places of worship.
Bath will be filled with an assortment of family friendly festivities this year. From the magical Bath Christmas Light Trail to the sustainable Elves' Swapshop, there is plenty for everybody to enjoy this Christmas…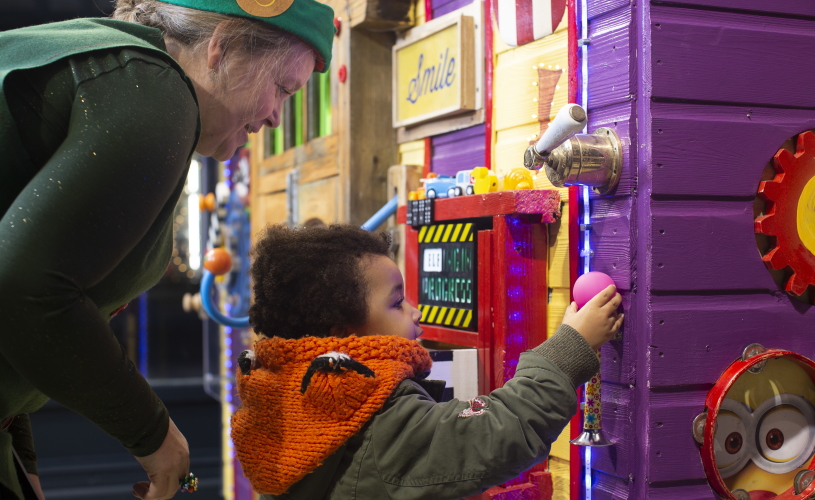 Image - Elves Swapshop
1. Go Green at the Elves' Swapshop
Father Christmas and his elves have joined the upcycling revolution! This year, they invite children to visit the fascinating Elves' Swapshop at 5 Old Bond Street, where they are training the Share and Repair volunteers to refurbish toys and give them a new, loving home.
Children are welcomed along to see the fabulous Elf-O-Matic toy upcycler in action by bringing a toy to be gifted to another lucky child. With the help of the Elf-O-Matic technology, the elves will make sure that the toy is safe and clean and ready for its new home. Everyone who brings in a toy can see the machine in action and will be invited to take home a toy of their choice.
Tickets are available for a workshop demo and a jolly singalong with the elves for children and their adults, with family tickets available for a maximum of three children.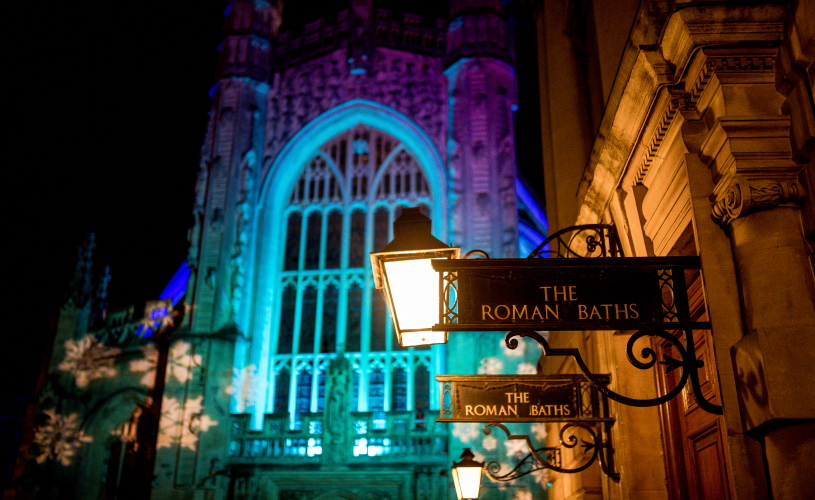 Image - Illuminations on Bath Abbey
2. Discover Magical Illuminations
Some of Bath's most iconic streets and buildings have been brought to life with magical illuminations this festive season. Head into the city centre from 3:30pm every day until 31st December to discover the Bath Christmas Light Trail.
There is extra sparkle in Abbey Churchyard, Kingsmead Square, Stall Street, Upper Borough Walls, Milsom Street, and many other city-centre spots.
A world of enchantment, magic and good cheer awaits you at the American Museum & Gardens from 9th to 31st December. Families will be transported into a magical after-dark adventure through spectacular light displays which will emblazon the entire house, gardens and woodland in glorious seasonal colour, with children under five years old able to attend for free. Visitors can keep warm with seasonal drinks and a banquet of festive treats.
Image - Bath on Ice
3. Get Your Skates on at Bath on Ice
After a year away, Bath on Ice is back! Head to Royal Victoria Park until 3rd January for some festive fun. Bath on Ice's Moguls Bar will be serving delicious food, spicy mulled wine and hot chocolate; ideal to warm you up after a spin around the rink.
Combine a trip to Bath on Ice with a round of Glow Golf. The illuminated 18-hole adventure golf course has become a staple of the city's winter calendar, with couples, families and friends challenging each other to a round with glow-in-the-dark golf balls.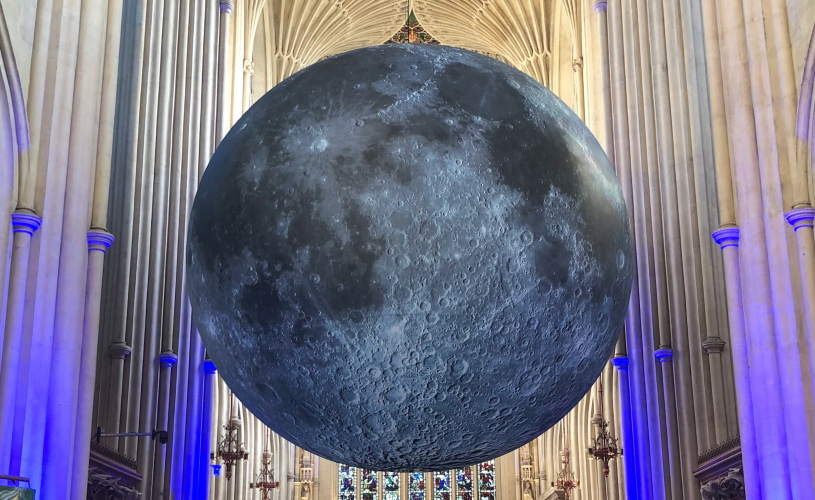 Image - Luke Jerram's Museum of the Moon at Bath Abbey
4. Be Transported to the Moon
Until 26th December, Bath Abbey will be glowing with the addition of Luke Jerram's popular Museum of the Moon. Throughout the festive period, there will be Christmas carols, storytelling and moon-gazing with Bath Astronomers taking place with the stunning seven-metre moon as a backdrop.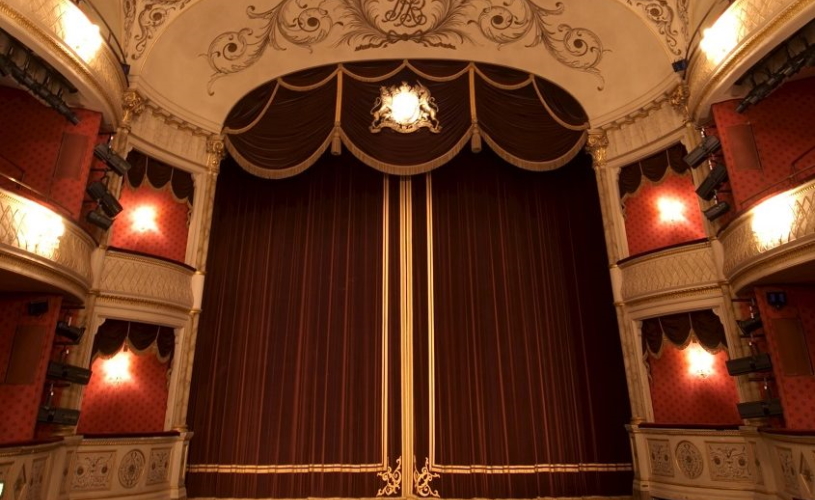 Image - Theatre Royal Bath
5. Take in a Traditional Pantomime
The best-loved pantomime of them all is back at the Theatre Royal Bath this Christmas! With a brand-new joke-filled script by Bath's own award-winning writer and all-round pantomime legend Jon Monie, Cinderella will offer family fun and festive frivolity from 16th December to 19th January.
This content was kindly sponsored by Bath BID.
Experience more of Bath at Christmas:
Related
0 Comments