Come to Bath and listen to brilliant music in beautiful venues this spring! Music is a huge part of The Bath Festival, the annual arts festival that returns from 13th to 21st May with a staggering variety of talks, concerts and activities across the city.
The festival has been putting on concerts by internationally acclaimed musicians since the 1940s and this year's edition is no exception. Here's how to have an excellent musical experience at The Bath Festival and during the rest of your time in Bath.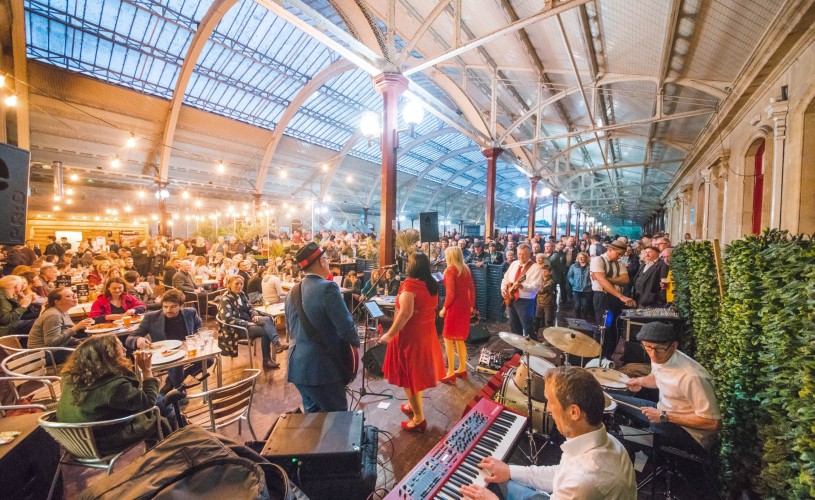 Image - Party in the City, The Bath Festival
Where to Stay
Book a city centre hotel to be near the festival action. Just a few in walking distance of Bath Festival venues are the Regency-inspired Francis on the edge of Queen Square, this year's festival hub, or Harington's on the cobbles of nearby Queen Street. Artfully designed boutique hotel The Bird, Bath is the perfect setting for a cultural break too.
If you like being able to retreat back to a private abode, choose from self-catering accommodation such as SACO's Georgian Aparthotel on St James' Parade, a stone's throw from venue The Forum. Or look to companies like Sykes Holiday Cottages and Bath Luxury Rentals, which have properties across the city.
Remember to book direct and check our accommodation offers for the best deals on your stay.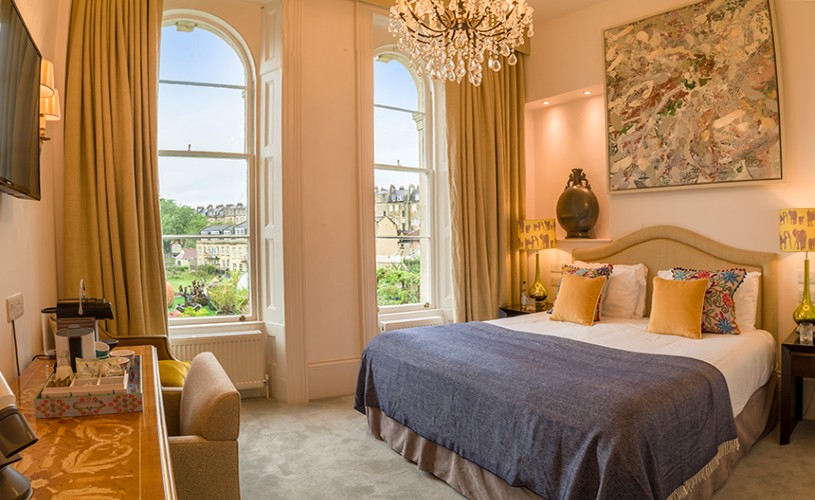 Image - The Bird, Bath
Top Music Events at The Bath Festival
Party in the City
Where can you experience the best musical moments in the city's finest venues during The Bath Festival? Well, the Party in the City on Friday 13th May is a good place to start.
The traditional opening night of The Bath Festival will see everything from an acapella choir filling an ancient church to cool jazz in a courtyard setting, a singer-songwriter performing in a pub, and a rock'n'roll boogie outdoors in a park. All for free!
Historic Settings
On Monday 16th May, The Bath Festival Orchestra will play an inspiring water-themed programme of classical music beside the waters of The Roman Baths, taking us on a virtual journey from Japan to the North Sea.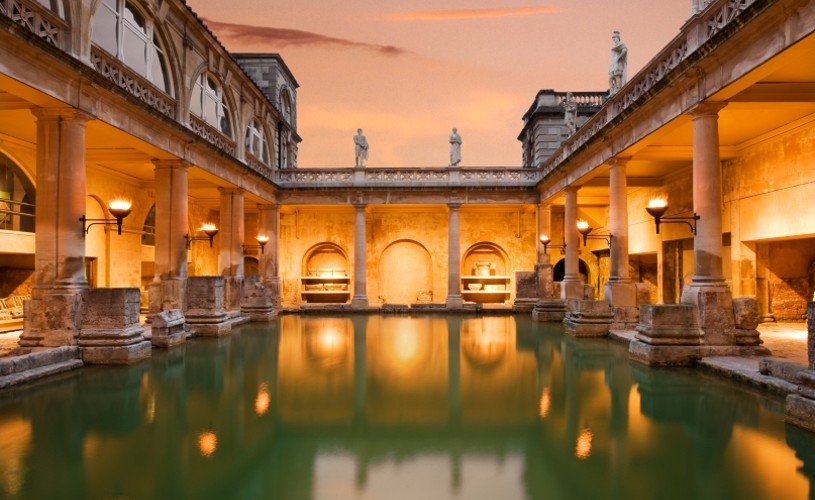 Image - Roman Baths
The stunning Bath Abbey, known as the Lantern of the West, is the setting for several Bath Festival concerts. The acclaimed Tallis Scholars will sing music written by composers who worked in the Sistine Chapel on Wednesday 18th May, while Colin Currie and his ensemble perform an epic thunderous drumming performance on Friday 20th May.
The church where Jane Austen's parents were married, St Swithin's, evokes the 18th century with its boxy shape and light interior. Here on Saturday 21st May, American pianist Jeremy Denk – one of the world's finest – will be giving a solo recital of Bach's Well Tempered Clavier and talking about his new memoir. Later that same day, viola player John Crockatt joins the superb Consone Quartet for a programme of Haydn, Mendelssohn and Mozart.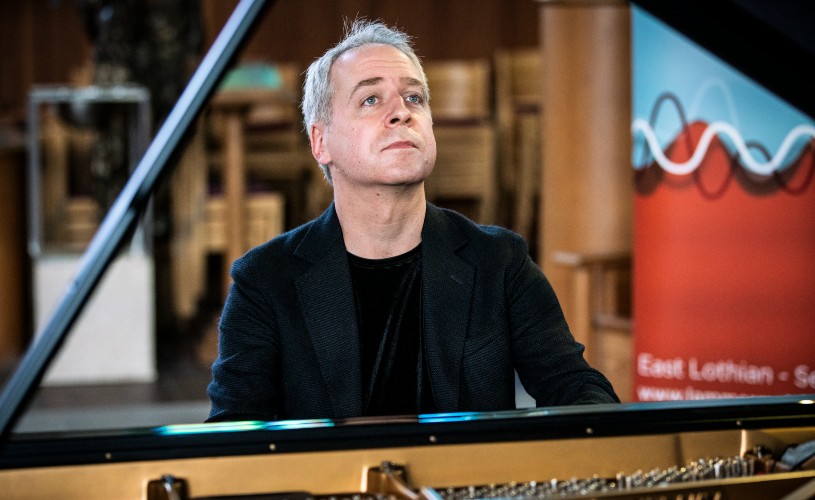 Image - Jeremy Denk, credit Robin Mitchell
Bath's Biggest Stages
The Forum is Bath's biggest venue, a concert hall created in a former Art Deco cinema. Be part of the audience for a spellbinding visual and aural experience in the company of iconic British group Public Service Broadcasting, as they pay tribute to the city of Berlin with their fourth album Bright Magic on Saturday 21st May.
Another former cinema in Bath now houses Komedia, a great venue for contemporary music and comedy. Choose from the cool saxophone sounds of Jess Gillam and her ensemble, the pure vocal harmony with piano of Scottish folk singer Karine Polwart and Dave Milligan, or get your folk-rock dancing boots on for the party band Mad Dog Mcrea.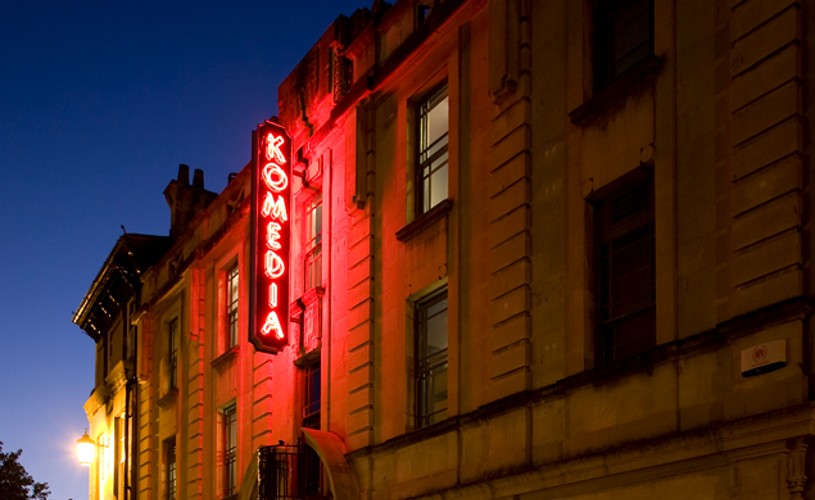 Image - Komedia
More Things to Do in Bath for Music Lovers
For a museum experience between events, head to Herschel Museum of Astronomy, based in the former home of astronomers and musicians William Herschel and his sister Caroline. Find out about their life in Bath as well as their contributions to science and music.
Take a journey through more of the city's musical history on the free Music in Bath: Past, Present and Future Summer Walking Tour (18th May), moving between sites related to composers, singers and performers with Bath connections. For a self-guided musical jaunt, check out Everything is Music, a digital trail of local music stories accessed through your phone.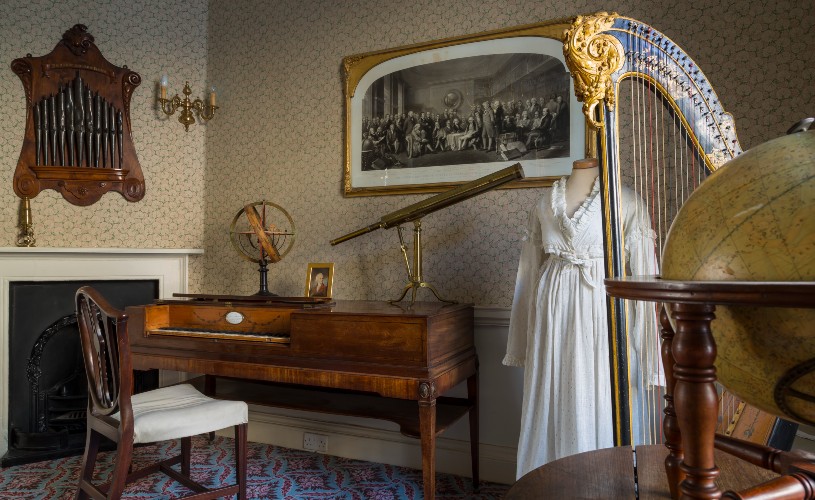 Image - Herschel Museum of Astronomy
Did you love the string quartet covers of pop songs in Bridgerton? Promenade the streets to the show's soundtrack on the Discover Bath and Bridgerton with Music tour, taking in filming locations along the way.
Where to Eat and Drink
Take your pick from live music restaurants and pubs in Bath, where you can grab a bite to eat and a drink with the likelihood of some musical entertainment. Set in a beautiful 1800s' railway station, Green Park Brasserie welcomes live jazz, funk, soul and swing acts four nights a week while serving seasonal, locally sourced dishes. The pizzas from their sister business Bath Pizza Co are delicious too.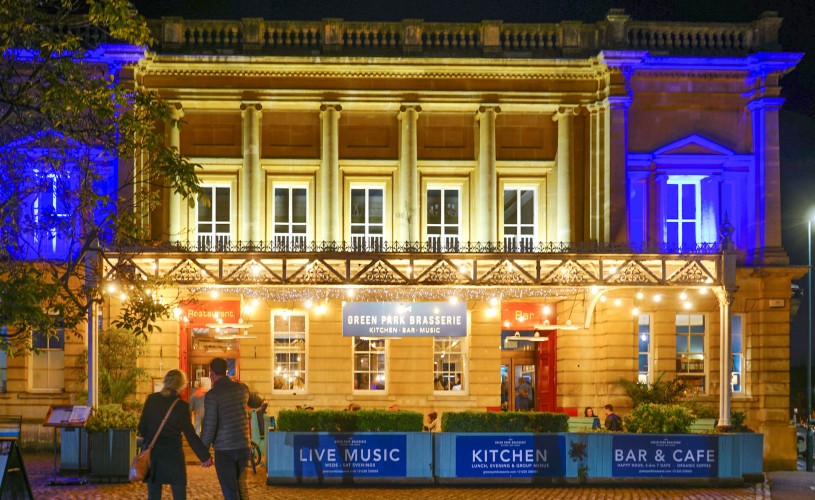 Image - Green Park Brasserie
Historic pub The Grapes is another place you can usually find bands and DJs taking to the stage, with Japanese restaurant Budo Ba open upstairs on Fridays and Saturdays. Likewise, there's live music three or four nights a week at The Bell Inn and pizzas served in the garden Wednesdays to Sundays.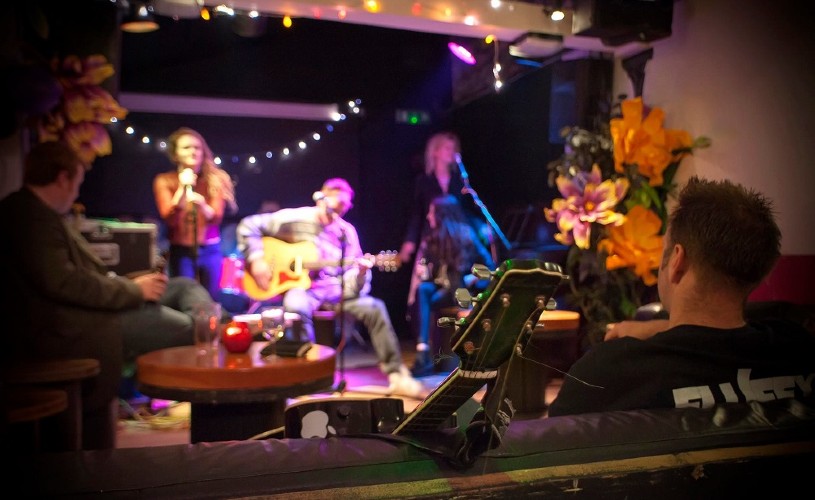 Image - The Bell Inn
How to Get to The Bath Festival
Take the stress out of your journey and travel to Bath by train, admiring the picturesque rural scenery as you speed through the countryside surrounding Bath.
Bath Spa Station is conveniently located in the heart of the city centre, just a short walk away from Bath's shops and attractions. One of Bath's many charms is the fact that the city is so easily navigated on foot and you'll have no trouble finding your way between The Bath Festival venues.
The Bath Festival is just one of many amazing festivals happening in and around the city this year. Check out our 2022 festival round-up to discover others you'll love.
More things to do this spring in Bath:
Related
1 Comments