Bath is a city for book lovers and the long-established Bath Festival provides an absolute feast for readers of novels and fans of non-fiction. This year's edition returns from Friday 13th to Saturday 21st May and as ever there's a dizzying array of bookish events on the programme.
To help you narrow down which not to miss, here's our guide to some of the highlights, plus ways to enjoy a literary stay in Bath beyond the festival.
Where to Stay During The Bath Festival
If Regency romances are your reading vibe, you'll relish bedding down at the Francis Hotel, which is on our list of places for Jane Austen fans to stay. It's spread across seven eighteenth-century townhouses by this year's festival hub on Queen Square and is also hosting two Proof Parties where you can take home early copies of new novels.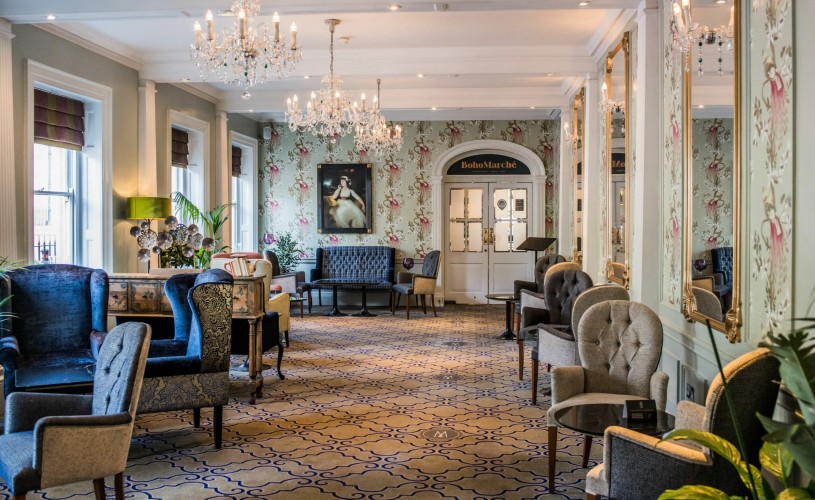 Image - The Francis Hotel
Inspired by Bath's abundance of famous authors, the cosy 'Literary Hideaway' rooms at Hotel Indigo make perfect bookworm boltholes. Walls are covered in pages from novels and there's even a traditional writer's bureau where you can play at being an author.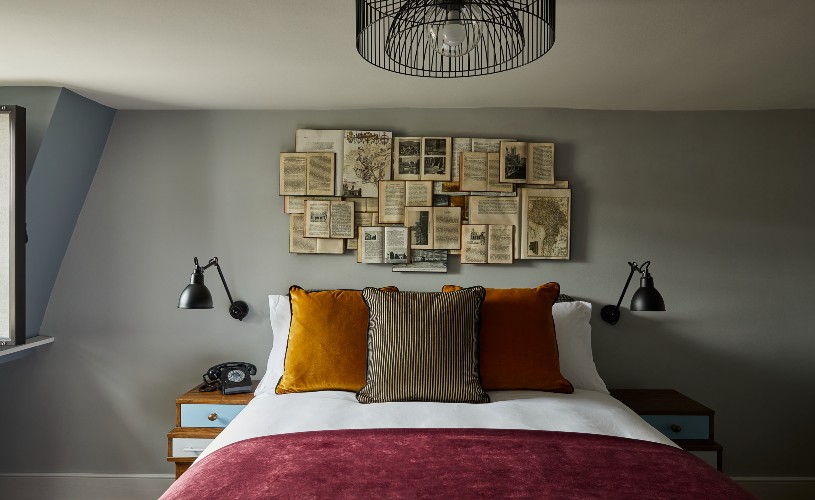 Image - Hotel Indigo
Culture vultures will also enjoy the arty interiors of The Bird, Bath, a four-storey Victorian villa turned boutique hotel, or the stylish boutique wing of Henrietta House Hotel on the edge of pretty Henrietta Park.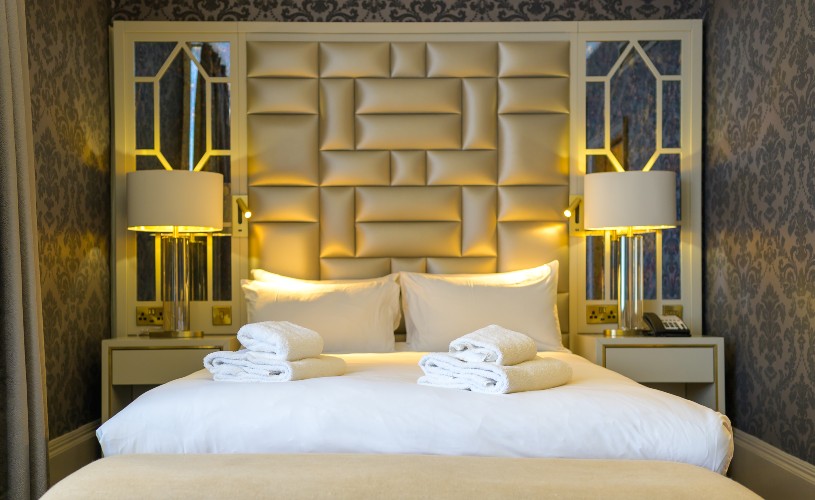 Image - Henrietta House Hotel
That's just a handful of the places to stay within easy walking distance of The Bath Festival venues – find even more city centre hotels here. Remember to book direct and check our accommodation offers for the best deals on your stay.
Literary Highlights During The Bath Festival
The Literature Lounge
Even if you know Bath well you may not have visited The Bath Festival Literature Lounge on Alfred Street. This intimate little pop-up inside a beautifully decorated marquee allows the audience gets up close and personal with visiting writers.
On Sunday 15th May, see award-winning journalist and novelist Daisy Buchanan talk about her new book Careering with fellow author Charlotte Mendelson, whose novel The Exhibitionist also focuses on the hot mess we experience just below the surface of our lives. Or join a tarot card reading, an intriguing interview technique, hosted by the duo Litwitchure on Saturday 14th May.
Big-Hitting Names
Marian Keyes, the Irish author of bestsellers including Rachel's Holiday and Rachel, Again, speaks as eloquently and with as much wit and warmth as she writes. She'll be sharing a stage with a pair of wise and funny writers Nine Stibbe (One Day I Shall Astonish The World) and Lucy Mangan (Are We Having Fun Yet?). You'll find them in The Assembly Rooms on Saturday 14th May.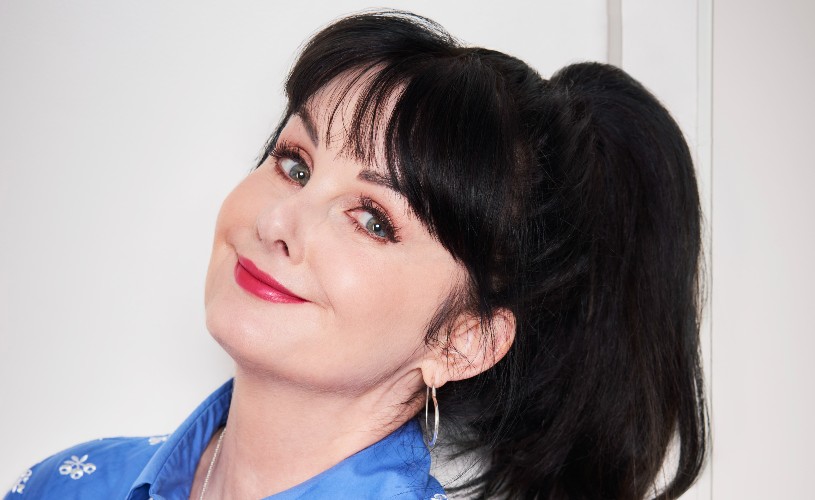 Image - Marian Keyes
On the same day, catch a unique conversation between two literary giants. Writer Abdulrazak Gurnah, who holds the Nobel prize in Literature, will be talking to Turkish-British writer and activist Elif Shafak about their body of work as well as big themes like the sense of home, of colonialism and Britishness.
Delve into Debates
Perhaps you'd like to get your teeth into one of the big issues of our age. Should we be eating meat? Rob Percival, author of The Meat Paradox, will be exploring mankind's complicated relationship with animals at The Forum Ballroom on Saturday 14th May.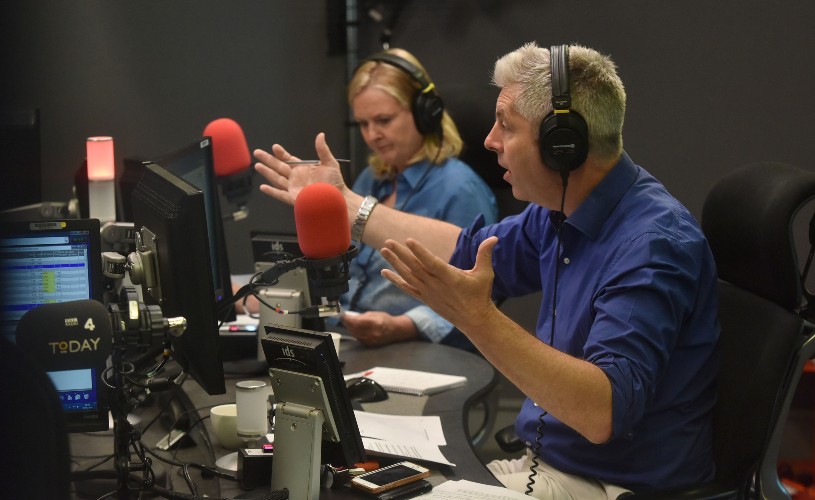 Image - Justin Webb, credit BBC Jeff Overs
Is sending little boys away to boarding school the best social model for forging the leaders of our nation? Also on Saturday 14th May, hear broadcasters Justin Webb and Mark Lawson talking to Richard Beard (Sad Little Men) about male power and privilege at The Assembly Rooms.
War reporter Toby Harnden will be talking about the start of war in Afghanistan at the BRLSI on Saturday 21st May, as charted in his fascinating current affairs book First Casualty.
Come Together for Comedy
If you're looking for an event to go to with friends, comedian Marcus Brigstocke will be dissecting the Sunday papers at Komedia on Sunday 15th May. Or plan a girls' night out at The Forum bar for Women on Top – The Big Night Out on Friday 20th May. Five funny women (Isy Sutie, Anna Whitehouse, Lucy Beaumont, Jessica Jones and Helen Thorn) come together for an evening packed with confessions, comedy and chaos.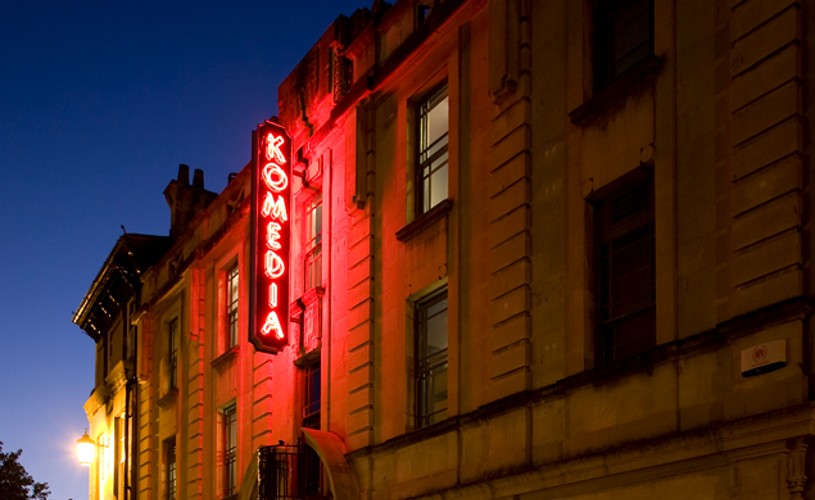 Image - Komedia
More Things to Do in Bath for Book Lovers
Enter the world of Bath's most famous literary resident at The Jane Austen Centre, where you can discover the impact the city had on her writing, get a snapshot of Regency life, and play dress up in costumes fit for Elizabeth Bennet and Mr Darcy.
Take in Bath sights with Austen connections and favourite haunts of Regency high society on the Strictly Jane Austen tour, or follow Vidi Guides' Jane Austen Podcast Tour around the city at your own pace with stories of Bath in the Georgian and Regency periods in your ear.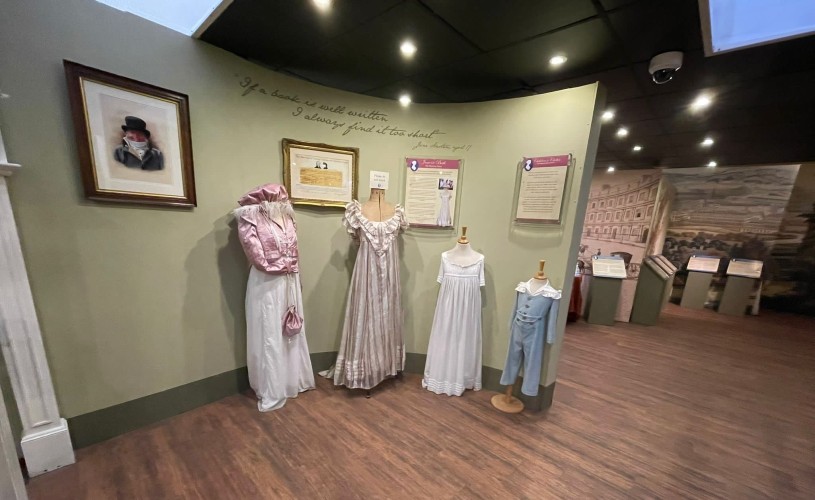 Image - The Jane Austen Centre
Austen isn't the only literary heavyweight to have spent time in Bath – Mary Shelley also wrote much of Frankenstein here. Mary Shelley's House of Frankenstein is the atmospheric immersive museum dedicated to the author and the pioneering science fiction novel, where you can uncover Shelley's often tragic life story, encounter the Monster, and take a trip into the foreboding basement, if you dare.
Out on the streets of Bath, Show of Strength put their theatrical spin on Mary Shelley's life on the Frankenstein in Bath walking tour. See where she lived and wrote in the city as well as where she kept her dark secrets.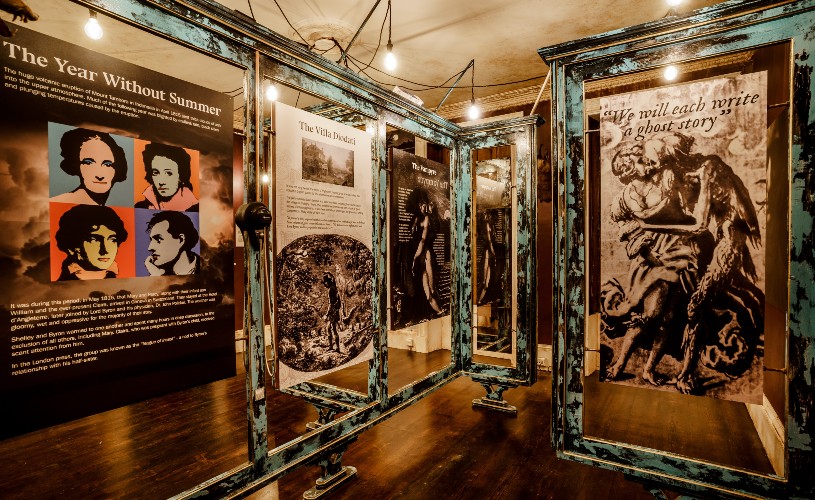 Image - Mary Shelley's House of Frankenstein
If all that literary sightseeing leaves you hungry for your next great read, hit England's biggest independent bookshop to open in living memory, Topping & Company Booksellers on York Street. The listed Greek revival-style building is now lined with thousands of books and rolling library ladders, while pots of fresh tea and coffee allow for book browsing with a brew in hand.
Mr B's Emporium on John Street is The Bath Festival's official bookseller and another spot to add to your 'To Be Read' pile. For reading material of another variety, flick through new release and back issue magazines at Magalleria, curators of a fine selection of indie titles.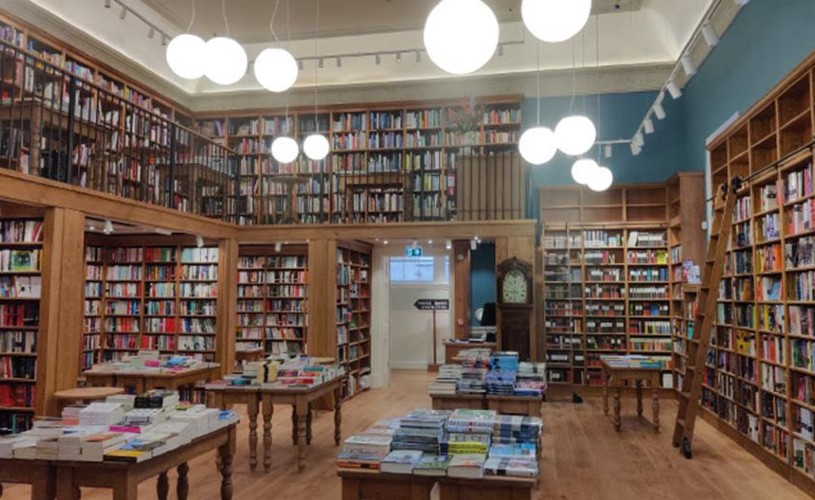 Image - Topping & Company Booksellers
Where to Eat and Drink
Whether you're after a quick bite or a special dinner, you'll easily find delicious food between Bath Festival events. Try everything from Indian street food at Bandook Kitchen to Michelin-starred fare at the Olive Tree Restaurant at The Queensberry Hotel. For post-event drinks, pick from cosy pubs, swanky cocktail bars, or make the most of spring sunshine in one of Bath's best beer gardens.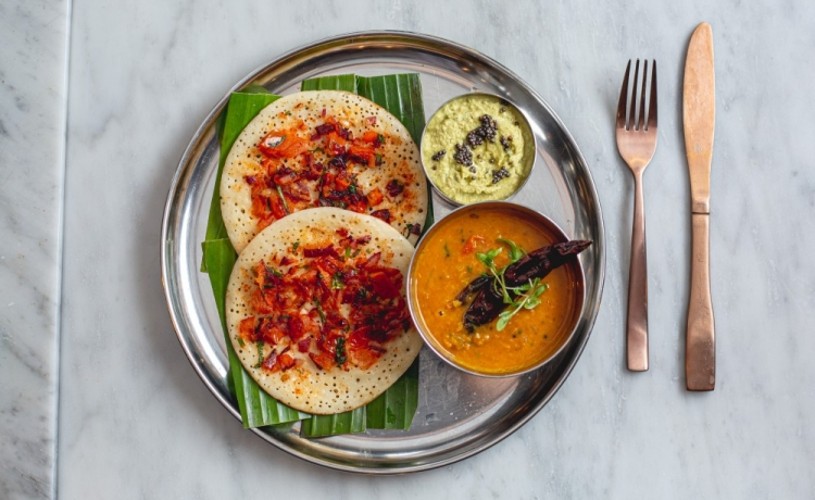 Image - Bandook Kitchen
Bath is also the perfect place to enjoy a quintessential afternoon tea in literary surroundings. Indulge at The Jane Austen Centre's Regency Tea Room or in the grandeur of The Pump Room, former meeting place of Regency society which features in both Northanger Abbey and Persuasion.
How to Get to The Bath Festival
Take the stress out of your journey and travel to Bath by train, admiring the picturesque rural scenery as you speed through the countryside surrounding Bath.
Bath Spa Station is conveniently located in the heart of the city centre, just a short walk away from Bath's shops and attractions. One of Bath's many charms is the fact that the city is so easily navigated on foot and you'll have no trouble finding your way between The Bath Festival venues.
The Bath Festival is just one of many amazing festivals happening in and around the city this year. Check out our 2022 festival round-up to discover others you'll love.
Related
0 Comments