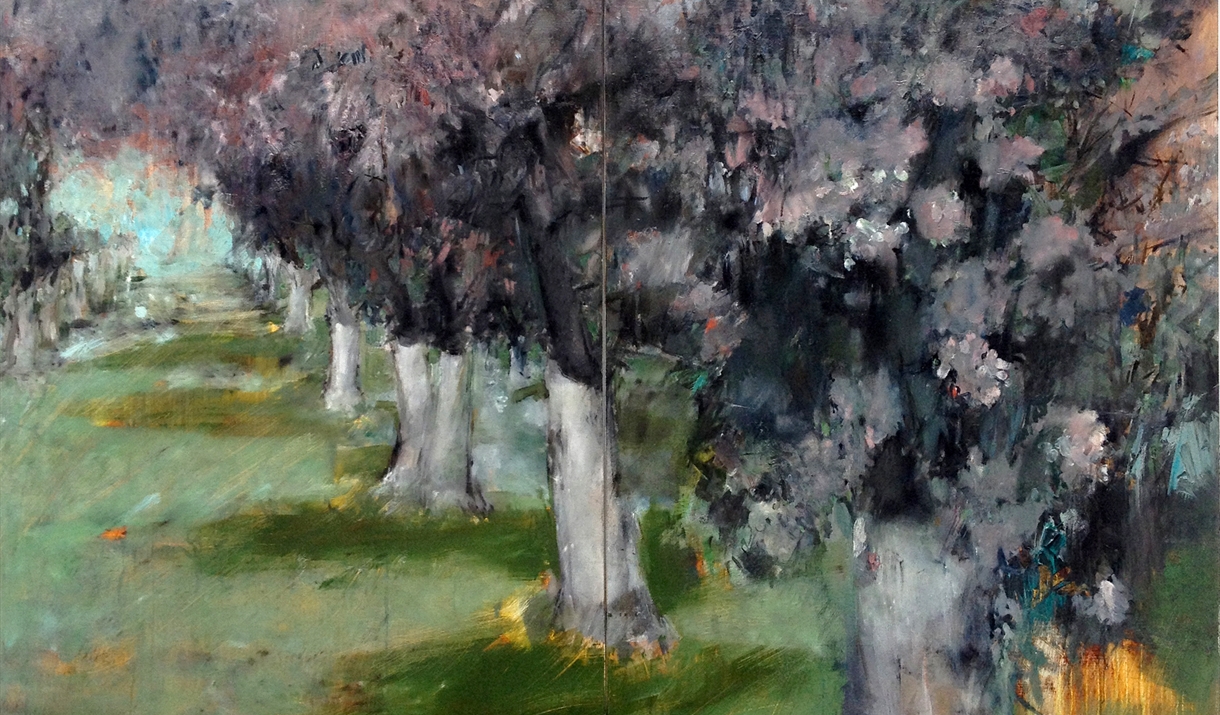 Opening Times
Sorry, this event has passed
About
The Royal Crescent Hotel & Spa are delighted to announce, in collaboration with Axle Arts, a solo exhibition of paintings by Ukrainian artist Alina Maksimenko.
Alina is professional artist with a career spanning some thirty years. She has work in a number of prestigious public galleries in the Ukraine and exhibits internationally. As a result of the war on Ukraine, Alina has been displaced and has had to leave everything behind in her hometown Kiev. She is currently sheltering in Vienna after a seven-day flight to escape the violence. This exhibition and sale of her work is in support of helping Alina to re-establish herself.
The exhibition will run from 22nd April to 5th June 2022. (There is also a fully-booked private view on 21st April).

Artworks include:

- Dance for Pina
- Apple Orchard, Diptych
- Cherry Garden

The exhibition is free of charge.

About Alina's work:
Alina Maksimenko creates dark spaces. Her hauntingly powerful figurative paintings encapsulate graceful female studies through exquisite observation. Moody and thoughtful, Maksimenko's women often present themselves to the viewer with their backs turned or in silhouette with the slightest hint of tonal shift to indicate a limb or turn of the head. These large, elegant works dominate the walls on which they sit, their striking presence complimented with a bold contrast between the soft richness of oil paint and the occasional sharp edge of stencilled colour. Maksimenko takes a wonderfully inquisitive approach to her work, utilising wax, oil paint, fabric, stitched thread and stocking fragment to communicate her notions of identity, control and transformation.
Book Tickets
Guide Prices
The exhibition is free of charge.