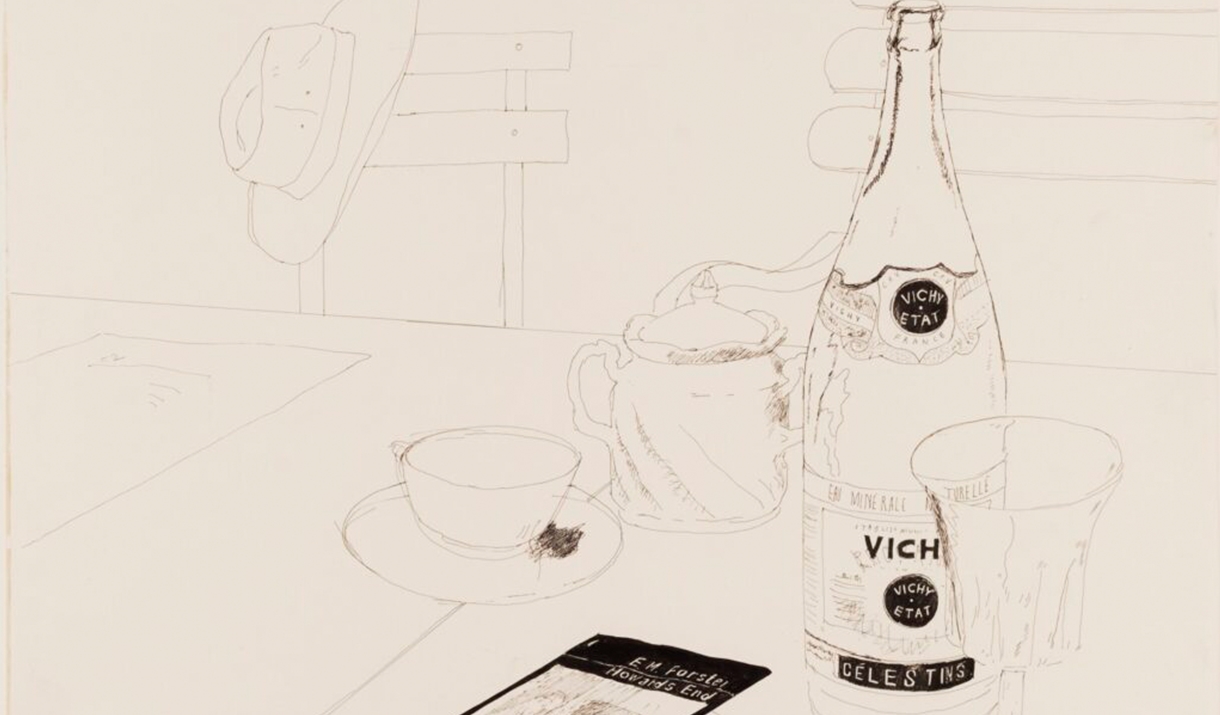 Opening Times
Dates:
(27 May 2022 - 18 Sept 2022)
About
A sumptuous collection of rarely seen drawings by one of our most popular and recognisable artists goes on display in Bath this summer.
In 2017, prior to the opening of a retrospective exhibition at the Centre Pompidou in Paris, David Hockney (b.1937) painted the words 'Love Life' on the final wall of the show. Explaining his actions, he said: "I love my work. And I think the work has love, actually … I love life. I write it at the end of letters – 'Love life, David Hockney."
That simple exhortation is a now common refrain for the artist, who regularly appeals for people to enjoy the simple beauty of the world around them. Although Hockney's love of life has been exemplified through recent bodies of work, such as depicting the progress of spring in his native Yorkshire (2011-13) and, most recently, in Normandy (2020), the Holburne's new exhibition will demonstrate how Hockney's 'Love Life' dictum has underpinned his art since the 1960s.
Hockney's delight in the world is no better demonstrated than in the drawings he made in the late 1960s and 1970s. Visitors to the exhibition will be able to marvel at his extraordinary power of observation and skill in using tiny, mundane details to help capture a situation, a sitter's character, or a place.
Book Tickets