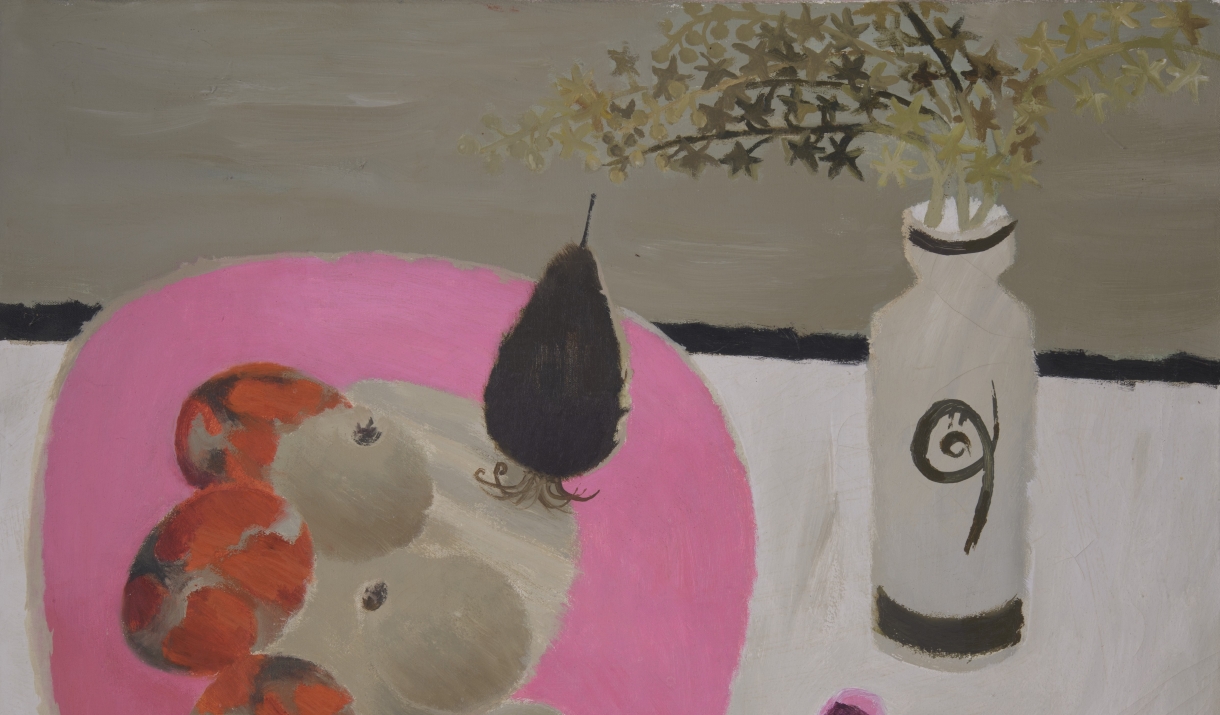 Opening Times
Dates
(9 July 2022 - 16 Oct 2022)
About
Mary Fedden: Simple Pleasures will open at the Victoria Art Gallery, Bath on 9 July and run until 16 October 2022.
Fedden (1915-2012) is well known as a colourist who celebrated her favourite places, things and people in joyous compositions that delight the eye as much as the mind. This exhibition explores her life and work, from her childhood and young adulthood in Bristol, to her marriage with fellow artist Julian Trevelyan and their decades working in adjoining studios at Durham Wharf on the Thames.
Over 110 paintings and works on paper are featured, covering all periods of Fedden's career, drawn from both private and public collections across the UK, including Tate and the Government Art Collection. The exhibition will shed new light on the artist's working practices by including her easel and some of her favourite still life objects in the installation – the simple things that inspired her. The development of her sensibility for bright colours via graphic panels and a well-illustrated catalogue will also be explored.
Tickets: £7
Admission to the Victoria Art Gallery is free for residents of Bath and North East Somerset with a Discovery Card, or with photo ID (passport/driver's licence) together with:
• Council tax bill (preferred)
• Latest utility bill showing your current address
• Bank/mobile phone statement
Book Tickets