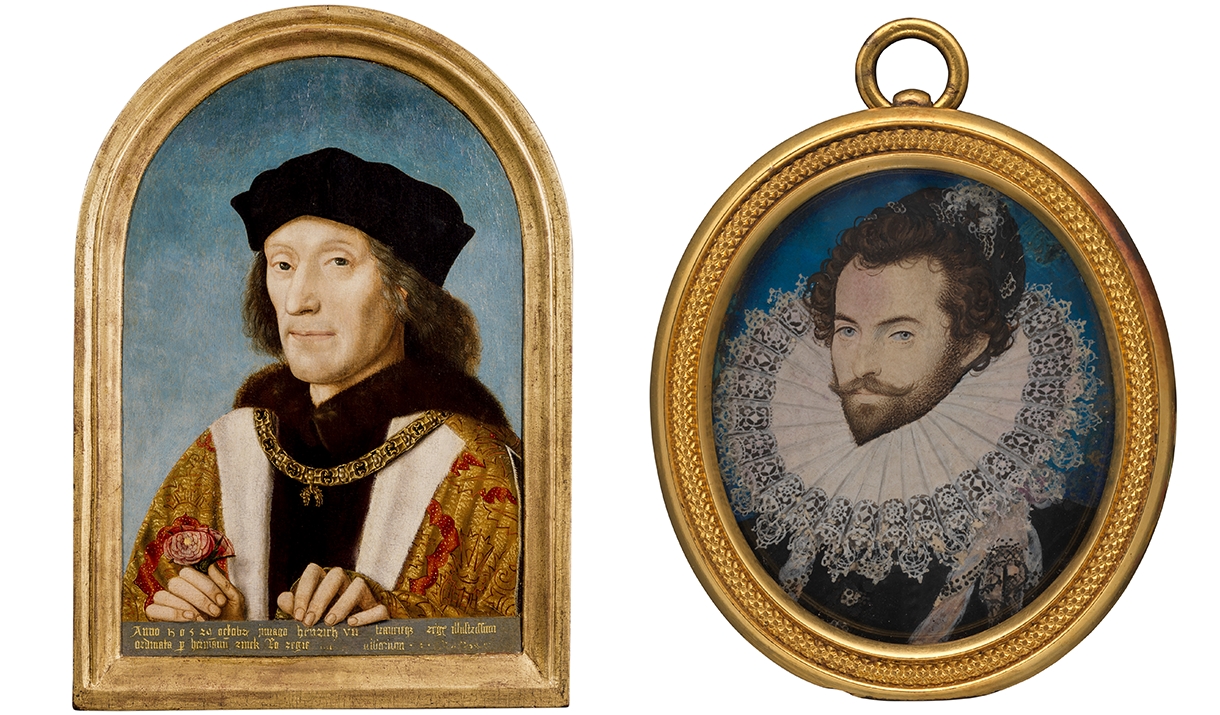 Opening Times
Sorry, this event has passed
About
In the Holburne's opening exhibition of 2022, The Tudors: Passion, Power and Politics, you will come face-to-face with the five Tudor monarchs – Henry VII, Henry VIII, Edward VI, Mary I and Elizabeth I – who, to this day, remain some of the most familiar figures in English history; not least because these instantly recognisable portraits have preserved their likenesses for five centuries.
This focused exhibition, developed in partnership with the National Portrait Gallery and National Museums Liverpool, includes some of the most iconic images in British painting, including the 'Darnley' and 'Armada' portraits of Elizabeth I. Several of the works have never been shown outside London, including a portrait of Jane Seymour after Hans Holbein the Younger and the highly unusual Sir Henry Unton (c.1558–1596) portrait, which was painted posthumously and charts key moments in his life and death.
Through the portraits, the exhibition explores this torrid period of religious conflict and political intrigue, the legacies of which continue to reverberate through contemporary British life. It features vivid likenesses of many of the most significant figures of the time, including Sir Francis Drake and Sir Walter Raleigh, Thomas Cranmer, Thomas More, William Cecil and Thomas Cromwell, whose fame has recently been revived by Hilary Mantel's Wolf Hall trilogy.
Beginning with the oldest painting in the NPG's collection, a 1505 portrait of the first Tudor king, Henry VII, the exhibition follows the family's successive generations and their courtiers, including the Protestant spymaster Sir Francis Walsingham (c.1585) and Nicholas Hilliard's dashing miniature portrait of Sir Walter Raleigh (c.1585).
You can book in advance online, or you can also just purchase tickets on arrival at the Museum.
Image:
Nicholas Hilliard, Sir Walter Ralegh (Raleigh), circa 1585
Unknown Netherlandish artist, King Henry VII, 1505
Book Tickets