A vibrant atmosphere
Don't miss regular markets selling everything from vintage clothes to local produce
Bath Shopping
Planning a shopping trip during your visit? Let us help you make the most of your Bath shopping experience with our handy guide to the types of shops, the different areas, opening times and more.

Excellent shopping in Bath certainly isn't a new attraction, as fashionistas have been flocking here for their style fix since Georgian times.
Just take a look around the city today and it's clear that this chic destination remains a shopping haven.
The compact city centre is easily walkable, combining grand Georgian streets and thoroughfares with many small picturesque passageways and lanes to explore at every turn.

The large number of stylish boutiques and independent shops in Bath almost outnumber the familiar high street names, offering shoppers a truly unique experience.

Some of our favourite independents include My Small World, an award winning toy store selling beautiful, traditional wooden toys; Kitchens, a popular cookware shop that sells everything you could possibly need for the kitchen; Bloomsbury & Co, packed full of great gift ideas and quirky items; Liz Cox; home of handmade luxury handbags; Topping & Co, a wonderful bookshop where you can relax and enjoy a coffee as well as attend regular author events; and DUO, where ladies can find perfect fitting boots that come in multiple calf sizes.
If you're coming to Bath shopping for a special item of jewellery, you'll be spoilt for choice! Popular since 1898, the family run Mallory Jewellers is home to luxury brands such as Rolex and Cartier, a great a place to splash out on a truly special item.
Those on a tighter budget might like to explore The Silver Shop, where friendly staff are happy to help you find what you need from a treasure trove of jewellery and more.
If you're looking for something unique and handmade, Jody Cory has a beautiful selection of rings, necklaces and more.

There are plenty of popular well-known shops in Bath too, such as Debenhams, House of Fraser, Lakeland and Marks & Spencer.
For brands such as H&M, New Look, Apple, Topshop and Superdry, head to the newest Bath shopping development, SouthGate.
During the spring season, Bath in Fashion puts the city on the UK style radar, setting the pace for a year-round shopaholic's dream location.
Make sure you don't miss the Bath Christmas Market too, the highlight of the city's festive calendar and a shopper's paradise.
Finally, if you are planning to come and do a spot of Shopping in Bath, why not take advantage of our handy Visitor Guide which provides a detailed map of the city aswell as information on our roman baths, things to do (including popular attractions such as Stonehenge and Longleat), whats on, accommodation (including the range of high quality hotels, B&B's and self-catering apartments in and around the city centre), nightlife, festivals aswell as our great pubs, restaurants and spa's guides.
You can also get more information on the places for car parking and the different travel services such as the local bus services and train services etc.
Featured Shopping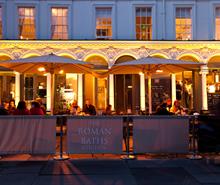 A truly unique, evocative experience.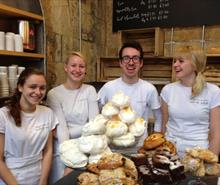 Exceptional artisan breads, sourdoughs, pastries and savouries from renowned baker...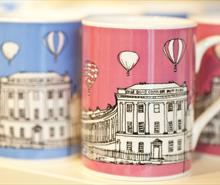 Quality souvenirs of Bath.
Search and Book Accommodation Here
Search for What's On By Date Here