Ready for an extreme adventure?
Are you brave enough to tackle the sheer face of one of Britain's biggest gorges?
Things To Do in Bath
Bath's beautiful architecture, iconic sights and fascinating history have attracted visitors on city breaks for hundreds of years.
Alongside some of the finest architectural sights in Europe and a diverse collection of fascinating museums, Bath is full of unusual and exciting things to do.
Take to the skies in the basket of a hot air balloon; grab a front row seat at a live concert or comedy gig; enjoy family days out; hurtle through the countryside on an on or off-road biking adventure; learn how to make your own accessories and even underwear at The Makery; delve into the regency era with a raft of Georgian and Jane Austen related events and experiences; tackle the sheer rock face and try climbing Cheddar Gorge; hire a boat for the day and explore Bath from the water... or just jump straight in at a wild swimming spot!
Explore Bath – we guarantee your city break in Bath won't be forgotten for a very long time.
Featured Things To Do
Ancient history and contemporary indulgence combined.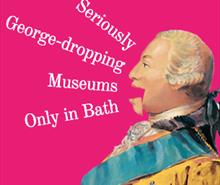 Join our 300 year celebrations of Grace & Elegance in the most complete Georgian...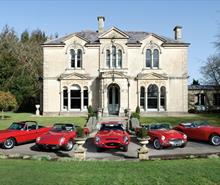 Stylish motor hire.