Shops in Bath
Bath is a popular shopping destination offering an excellent mix of independent shops and fashionable high street brands. Whether you're looking for clothes, jewellery, books, homewares, art, food, drink, toys or sportswear, you'll find exactly what you're looking for in Bath. The independent retailers are ideal if you're after inspiration for gift ideas, offering perfect presents that can't be found anywhere else. If you're looking to take home a treat for friends, family or for yourself as a reminder of your stay, the Visitor Information Centre Gift Shop offers a wide range of quality souvenirs and locally made gifts.
Featured
Where Jamie Oliver meets Cath Kidston, at the heart of Milsom Street.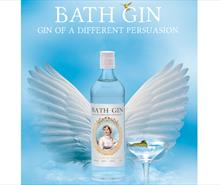 Fancy a gin with a difference? A Paddington Bear, guide book or map?
Search and Book Accommodation Here
Search for What's On By Date Here