Looking for somewhere different?
Try an independent eating establishment for a unique dining experience
Eating & Drinking
With a long established reputation for good food and excellent hospitality, Bath is home to a wealth of top restaurants, cool cafés, stylish bars and unique gastro pubs.
Enjoy a fine dining experience at one of the Bath restaurants boasting a Michelin-starred chef, settle down in a cosy pub that serves traditional hearty fare or relax in a sunny terrace or beer garden – the choice is yours.
Bath's history of serving afternoon tea is a tradition not to be missed, with many places providing different variations on this enduringly popular theme.
Bath is a foodie heaven, with plenty of independent restaurants and delis, a local farmer's market (the first ever farmer's market in the UK no less!) and a strong emphasis on locally sourced, home grown food.
We are proud to host a celebration of all this in our annual Great Bath Feast every October.
Search restaurants in Bath or download our handy free Eating Out Guide.
Earn rewards by eating out in Bath with the LUX Rewards app and Pixie app.
Featured Food & Drink
The finest choice of restaurants and cafes in Bath.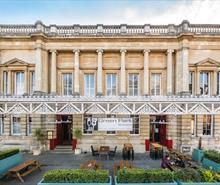 A must do on Bath's restaurant trail.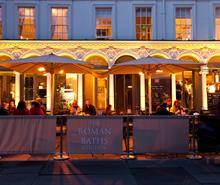 A truly unique, evocative experience.
Search and Book Accommodation Here
Search for What's On By Date Here