Things To Do in Bath
What is there to do on a visit to Bath? More than you can imagine!
Although the city is famous for its beautiful architecture, iconic sights and fascinating history, all of which attracted visitors for thousands of years, there are plenty of other things to do in Bath too…

How about taking to the skies and viewing Bath from above with a hot air balloon flight? The Royal Crescent and other such iconic sights look equally as stunning from the sky as they do from ground level!
If exhilarating activities are right up your street, don't miss the adrenaline pumping motorsports at Castle Combe Race Circuit, the chance to tackle the sheer rock face and climb Cheddar Gorge or the thrill of a live horse race at Bath Racecourse.
If you fancy catching some live entertainment when looking for things to do in Bath, make sure you grab a front row seat at a concert, comedy gig, musical or play at the theatre.
Maybe you'd like to get in touch with your creative side? Learn how to make your own accessories and even underwear at The Makery, get clever in the kitchen with a cookery course or blow your own glass bubble at Bath Aqua Glass.

There's plenty for families to enjoy too, such as seeing the lions and tigers at Longleat, getting involved with a theatre workshop at the egg and meeting real life historical characters at the Roman Baths.

Adventurous types looking for things to do in Bath can take to the water, a slightly different way to get to know the city. Hire a canal boat, enjoy a tour along the River Avon or just jump straight in at a wild swimming spot!

And if you do want to explore the rich heritage that underpins Bath so prominently, there are opportunities to delve into Roman, Regency and Georgian eras, with a raft of different events and experiences on offer.
The city's diverse collection of fascinating museums allows you to unearth everything from where William Herschel discovered the planet Uranus to what was at the height of fashion 100 years ago and how Jane Austen spent her time in Bath.
Bath is actually a very accessible city and a great destination to visit for those with access needs. Take a look at our Access for All section for further information on the city's accessible attractions and things to do.

Whatever Bath things to do you choose to experience during your visit, we guarantee your city break here won't be forgotten for a very long time.
If you want even more suggestions and recommendations (especially when it comes to booking great accommodation such as luxury hotels, quirky B&B's and convenient self catering apartments) then you should definitely take advantage of our Visitor Guide!
Along with a useful map of the city centre, it also provides a round-up of what's on, the main attractions (including the world-famous Stonehenge), a guide to the best restaurants and pubs, a guide to our amazing nightlife, the best places for a spa break, the best places to shop as well as a guide to our various festivals.
Also included is a guide to the various car parks as well as information on the local bus station and train station.
Featured Things To Do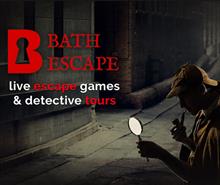 Interactive Thriller Adventure Experience. Book now. Escape Rooms & Detective Tours.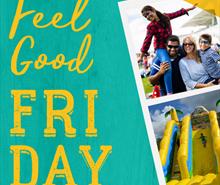 30th March 2018: Raceday season opener 'Feel Good Friday'. Buy tickets here.
Search and Book Accommodation Here
Search for What's On By Date Here