Bath is well known for its heritage, its style, and its spa experiences, but thanks to the abundance of produce that's grown close by and a reputation for sophistication its boutique hotels are also a treat.
From romantic getaways to retreats complete with four-legged friends, here the Good Hotel Guide shares some of its favourite hotels in Bath.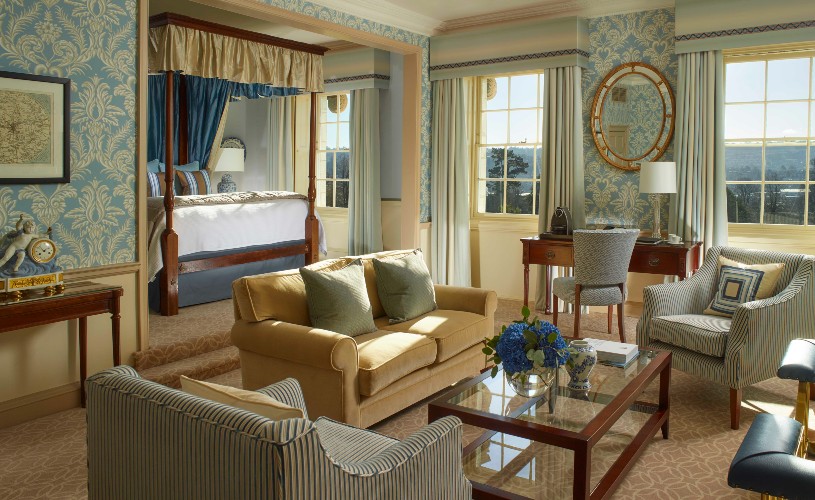 Image - The Royal Crescent Hotel
The Royal Crescent Hotel and Spa
Made up of two mansions behind golden-stone facades, The Royal Crescent Hotel and Spa is well known for its five-star hospitality. A luxurious hotel with beautiful gardens, a profound sense of heritage, an indulgent spa and exquisite food and drink, it's the height of decadence.
Rooms range from 'master' rooms in the main mansion to coach houses, each with a separate living area. Spa therapies are a treat, and the 12-metre pool is sublimely located looking out onto the grounds.
Food is also sublime, whether it's Agen prunes in Earl Grey tea, Viennoiserie, or smoked Scottish salmon at breakfast or Orkney scallops with grenobloise, celeriac cream, langoustine broth, and Exmoor caviar at dinner. You can even order a picnic before setting off to explore the city!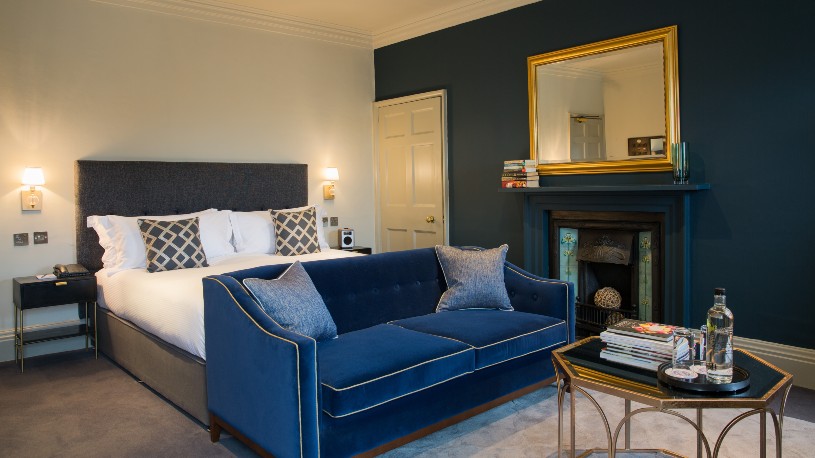 Image - The Queensberry
The Queensberry
At this eighteenth-century townhouse hotel with its high ceilings and central location, the historic city of Bath comes to life. Bursting with the elegance and style that befits its location, contemporary updates, and faultless service set The Queensberry apart in an area known for excellence.
Made up of a quartet of Georgian townhouses, each backing onto the garden, it's stylish, quirky and has a Michelin-starred restaurant. Original details include marble fireplaces, high ceilings and sash windows, while designer wallpapers, colourful furnishings and White Company toiletries all add to its credentials.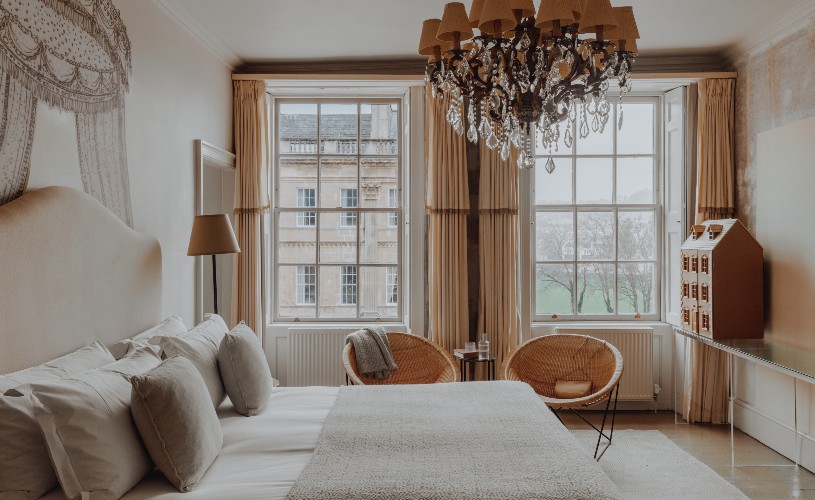 Image - No.15 by Guesthouse, Bath, credit Toby Mitchell
No.15 by GuestHouse, Bath
From the keys that are kept in a dolls' house, to the spa in a former coal cellar, No.15 by GuestHouse is nothing if not eccentric. This charming hotel is in a Grade I listed building with a Georgian facade and is brimming with curiosities.
You will find a lost-earring chandelier, a collection of artwork and a dining area furnished with contents of an antique chemist's shop. Rooms range from a neo-Gothic coach house annexe to junior suites, and dogs are permitted to stay in most rooms too!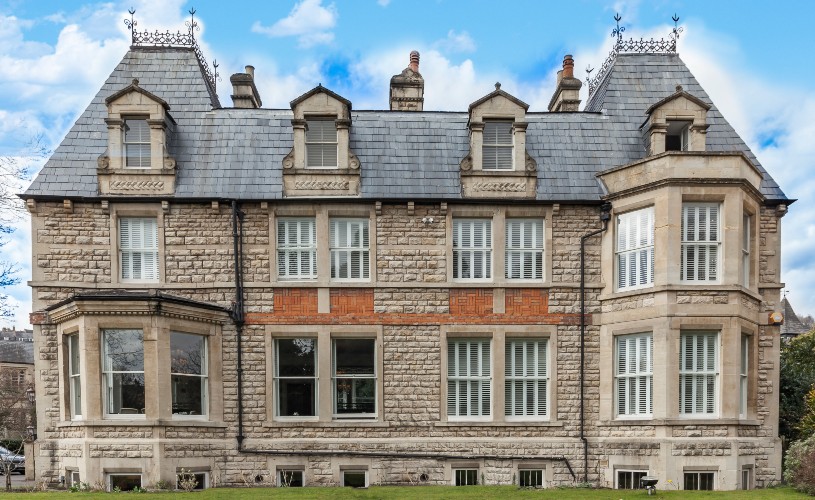 Image - Roseate Villa
The Roseate Villa
Tucked away in a quiet corner of Bath, The Roseate Villa is made up of two converted Victorian houses with a story to tell. Tea, cake, and a warm welcome greet you on arrival, preparing you for rest and relaxation or a chance to explore the city.
The hotel overlooks the seven-acre Henrietta Park, providing views of flora and fauna as well as hints of the city's most famous attractions, such as Thermae Bath Spa's rooftop pool. Rooms and suites are brimming with luxury details, including Penhaligon toiletries. Meanwhile, food and drink are served in elegant, understated and personal style from breakfast and brunch to afternoon tea.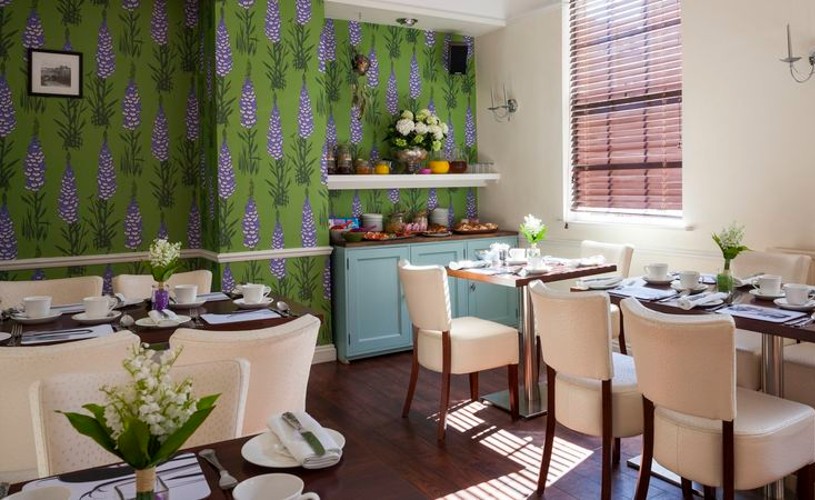 Image - Harington's Hotel
Harington's Hotel
A unique hotel on a cobbled street in Bath, Harington's Hotel provides lavish style and creative design. Each of its 13 bedrooms are individually designed, featuring bold colours, textured fabrics, and intriguing wallpaper.
Breakfast is a sumptuous feast of classic dishes, from buttermilk pancakes with maple syrup to veggie sausages and smashed avocado on toast. This city hotel welcomes pets as well as their owners, with select rooms catering to dogs for an additional £15 fee per night.
This selection is from the Good Hotel Guide's Hotels in Bath.
Related
0 Comments