Itching to do something different? Feeling the call of adventure? Whether you're a culture vulture, foodie fanatic or history buff, Escape the Everyday with a trip to Bath this spring to feel excited, feel good and feel connected.
With worldly wonders, breathtaking architecture, idyllic countryside and tempting tours on the doorstep, there are plenty of ways to explore the city. Simply click on the experience that takes your fancy, check availability and book online.
Tours in Bath
Fan of the Netflix series, Bridgerton? Brit Movie Tours bring this phenomenally popular programme to life with their two-hour walking tour of Bridgerton filming locations around Bath, plus behind-the-scenes gossip.
Imagine yourself back in Regency Bath promenading through historic streets, turning up to Lady Danbury's handsome home and visiting Madame Delacroix's dress shop. Swooning over dukes optional.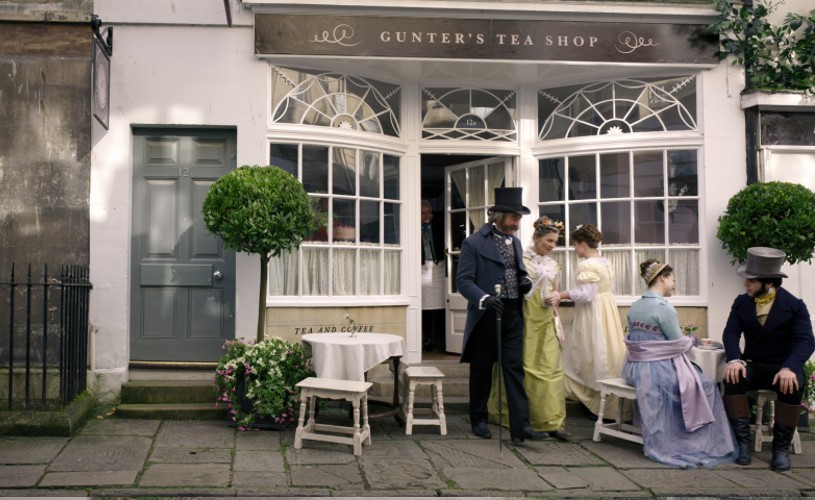 Image - Bridgerton
How often do you get to tick off not one, but two UNESCO World Heritage Sites in one day? Discover Bath and its iconic sights with your local guide, who will show you around their beloved home city, regaling you with stories of its past. After lunch, visit the world-famous Stonehenge, learn the history of this astonishing ancient landmark, and hear more about the latest archaeological findings.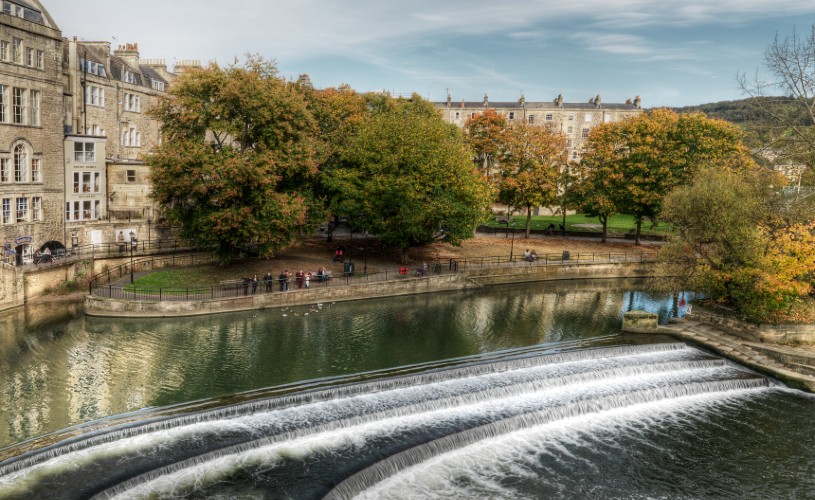 Image - Pulteney Weir
Behind the beautiful Georgian buildings of Bath there's a darker story. Much of the money that funded the city's construction at the time came from the slave economy. Join this walk to learn about the people who were slave traders or who owned plantations and lived or died in Bath, as well as the abolitionists who were part of the city's complicated make-up in the 18th century.
Grab your headphones and plug in for a self-guided podcast tour courtesy of Vidi Guides. Choose from a deep dive into Bath's ancient and medieval history, from the city's origins as a spring for pigs to bathe in to the arrival of the Romans. Or rewind to the Georgian and Regency periods, delving into the world of figures like Jane Austen and Beau Nash.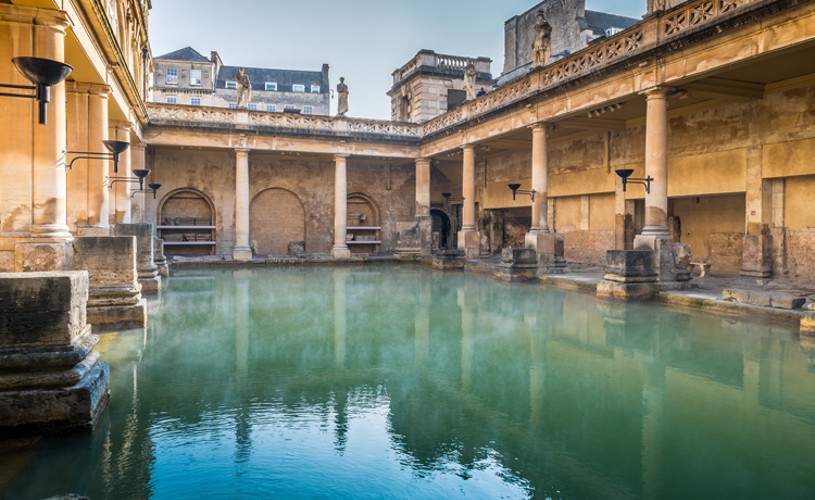 Image - Roman Baths, credit Andy Fletcher
Seek out thrills around the city's many haunts, chasing tales of murder, mayhem, witch burnings, hangings, medieval monks, duels, tortures, desperate suicides, poltergeists and even romantic elopements. These family-friendly tours blend grisly story-telling, theatre and audience participation, with the chance to take part in a paranormal experiment.
Foodie Experiences
Follow highly knowledgeable, gastronomically minded guides around Bath's best independent food and drink producers to get a real flavour for the city. Taste samples from unusual tea houses, artisanal coffee roasters, breweries, bakeries and farmers' markets, learning top tips about the city's indie eateries and foodie heritage on the way.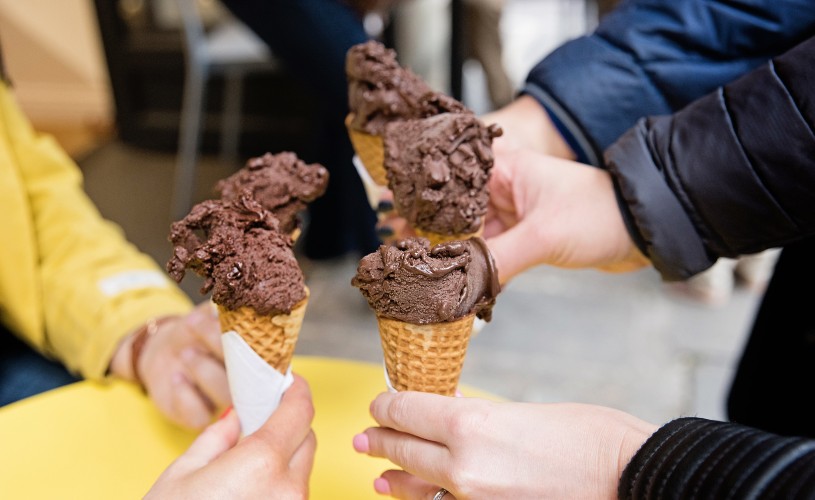 Image - Savouring Bath
For Lovers of Literature
Did you know Mary Shelley wrote the majority of Frankenstein in Bath? Part museum, part immersive experience, the House of Frankenstein uncovers Shelley's life and inspirations as well as the impact of her pioneering sci-fi story on popular culture. If you're feeling brave enough, head down to the basement for an eerie walk-through experience or puzzle your way out of the Victor's Lair Escape Room.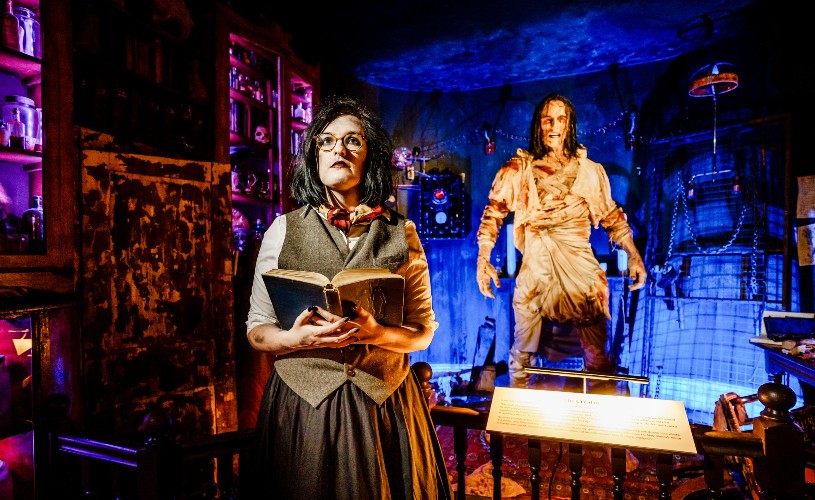 Image - Mary Shelley's House of Frankenstein
Alternative Ways to See the City
With its Roman archaeology, eighteenth-century town planning and countryside setting, Bath is quite magnificent to look at from all angles – but the view from the air is something else! Take to the skies with Bailey Balloons and soak up the spectacular landscape below as striking Georgian buildings, and rolling hills unfurl like monopoly pieces beneath your feet. Spot iconic landmarks like The Roman Baths, The Circus, Bath Abbey and Royal Crescent as you soar over the city with the wind in your hair – one of the most magical ways to see Bath.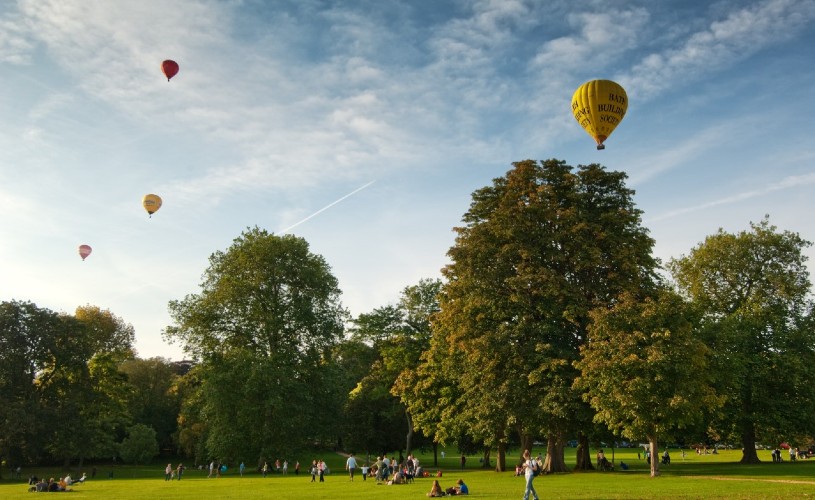 Image - Hot air balloons over Royal Victoria Park, credit Lloyd Evans Photography
For a fun and unusual way to discover Bath, go on an outdoor treasure hunt around the city, solving text message clues. There are different levels of difficulty, from family quests to the mind-bogglingly fiendish – just reply with the right answer to find your next destination and complete your merry quest.
Can you unveil the true identity of the dastardly statue thief from this Georgian mystery? Enter sleuth mode and hit the city's streets in search of cryptic clues to figure it out, eliminating suspects and taking in Bath history as you go.
Tours Further Afield
As one of the most spiritual sites in England, ancient myths have swirled around Glastonbury for centuries, drawing people to the town in search of legendary ley lines, King Arthur, Avalon, the Holy Grail and Jesus. Located one hour away from Bath, this private tour will pick you up in Bath, take you to all the key Glastonbury sites, then drop you back to the city.
You can also discover the similarly mystery-laden and iconic Stonehenge with Bath Insider Tours, or a slice of quintessential England in the picture-perfect villages of Castle Combe and Lacock.
This tour ticks off the myths, mystery and Arthurian legends of Glastonbury as well as whisking you to Wells, the smallest city in England. Be bowled over by the beauty of the 13th century cathedral, see the freshwater springs that give the city its name at the Bishop's Palace, and stroll along the country's oldest residential street. It's a perfect day out for lovers of history and scenic towns.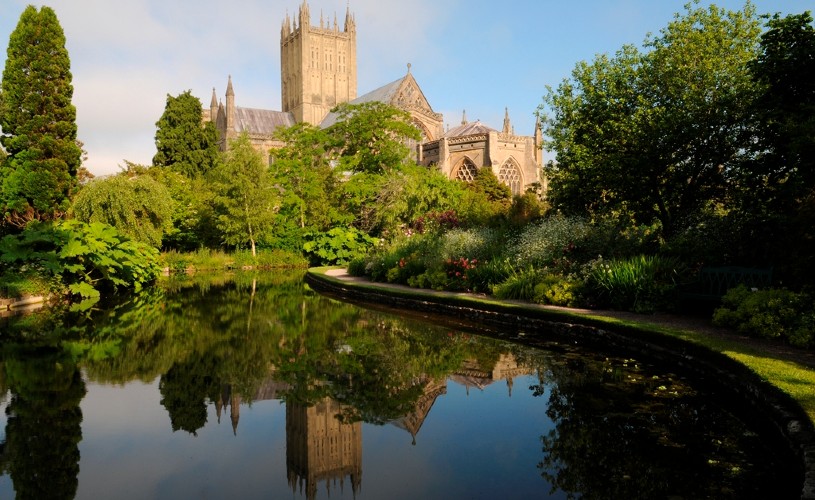 Image - View of Wells Cathedral from the Bishop's Palace garden
Board one of the Mad Max Tours' mini coaches and head on an adventure to beautiful, unique and historic places. Stops on their tours can include Stonehenge, Avebury Stone Circles, Cotswold villages or a bespoke itinerary, as requested by you. They've got 30 years of experience in leading tours, so you can count on them for a friendly and knowledgeable experience.
Road Trip Routes
On the road with an Uncover Britain self-drive camper tour
If you have your own campervan, or are thinking about hiring one, make the most of a West Country road trip with self-drive guides created by Uncover Britain. Themed itineraries like Houses & Gardens, History & Heritage and Encounter England are each packed with top tips for adventures, food and drink options, experiences and days out exploring Bath and the surrounding area. Pack in as many sights as possible or meander at your own pace.
With its chocolate box villages, pastoral landscapes and handsome manor houses, the Cotswolds is immensely pleasing to the eye. There are so many beautiful spots to explore and this private tour, led by the incredibly knowledgeable Paul, helps you home in on some of the highlights.
From your hotel in Bath you'll be chaperoned to some of the area's ludicrously beautiful market towns and picturesque villages – some with royal connections, others recognisable stars of the silver screen. Afternoon tea included!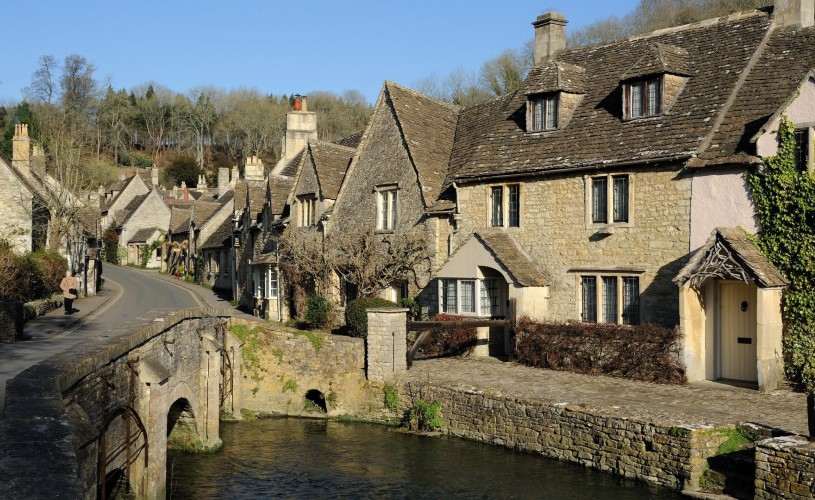 Image - Castle Combe
Relaxing getaways
Beechfield House
For an exciting getaway, combine your Bath city break with a rural retreat. With its heated outdoor pool and eight acres of gorgeous grounds, this award-winning country house hotel is ideal for hot English summer days, and extra cosy with its roaring open fires on chillier nights.
Located just 30 minutes from the city, Beechfield House makes a perfect base for popping in and out of Bath as well as visiting popular attractions like Stonehenge, Longleat Safari Park and countryside village idylls Castle Combe and Lacock.
Located on one of the city's most notable spaces (Queen Square) and within strolling distance of Bath's major attractions, this Regency-style hotel occupies not one, but seven original 18th century townhouses.
Although part of Sofitel's MGallery Collection, the Francis has boutique, rather than chain, hotel vibes. Rooms are individually designed, some have four posters and there are blue plaques on the walls revealing esteemed former residents, including John Wood the Elder, the famous Bath architect who transformed the city with his designs.
For dining onsite, Boho Marché is a Moroccan/Andalusian/French-style café restaurant or you can easily amble to Bath's cafés, pubs, cocktail bars and restaurants on foot.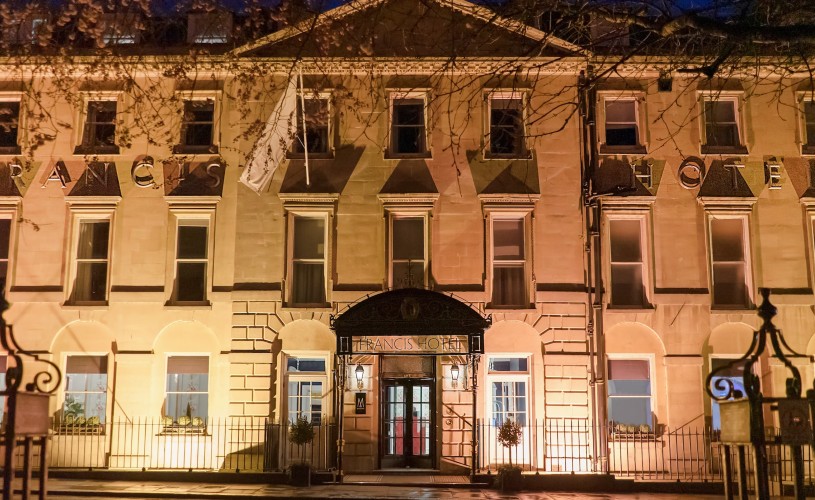 Image - Francis Hotel
Wentworth House Hotel
A grand Victorian mansion set in almost an acre of secluded grounds, Wentworth House comes with a heated outdoor (seasonal) swimming pool, hot tub and valley views. There's also free parking, buffet breakfasts and Bath city centre is just a 15-minute walk away.
You might also like:
Related
0 Comments