If you're craving a sugary pick-me-up during your trip to Bath, you're in luck. The city is home to a tempting selection of bakeries, cafes, tearooms, confectioners, and ice cream shops where you can seek out something sweet.
From historic buns to the creamiest artisan gelato, here's our guide to some of the best sweet treats in Bath and where to find them.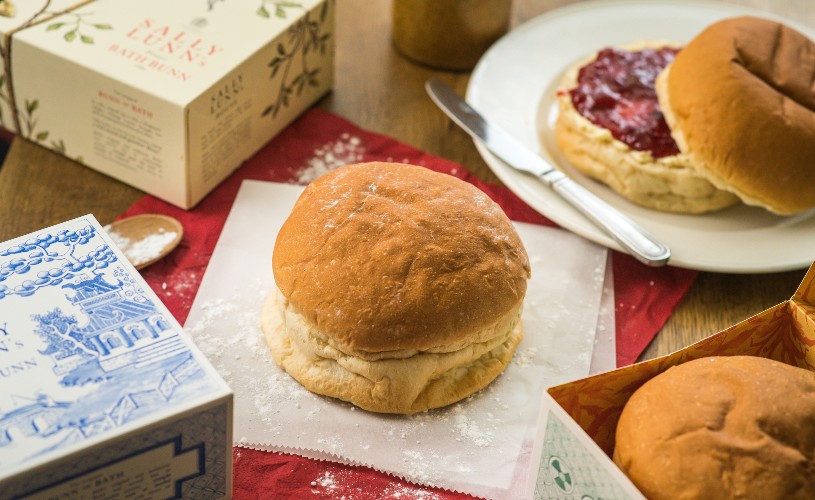 Image - Sally Lunn's buns
Sally Lunn's Historic Eating House
Visit the home of the famous Sally Lunn bun, one of Bath's must-try historic delicacies. Some say the recipe came from a French Huguenot baker – Solange Luyon – who escaped to Bath from persecution in Paris. Others think the name stems from 'soleil et lune', the French for sun and moon, because of the bun's golden curved top and white round base.
Whatever the true origins, one thing is sure – the Sally Lunn bun is delicious. With a unique bready, cakey texture that's still light despite being so huge they serve them in halves, choose between sweet toppings like cinnamon butter, lemon curd or chocolate butter to spread over yours.
While you're here, head downstairs for a look around Sally Lunn's Kitchen Museum. This micro-museum in the cellars shows Sally Lunn's original kitchen and bakery dating from 1622 with an oven dating much further back to c.1100.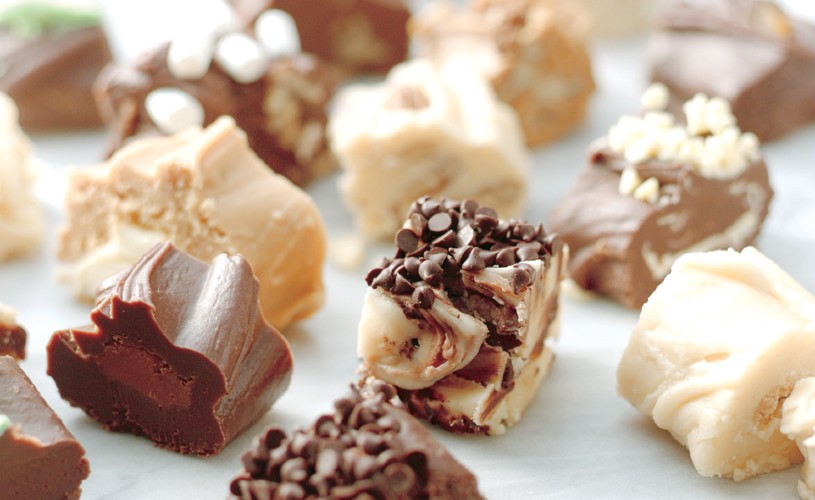 Image - San Francisco Fudge Factory
The San Francisco Fudge Factory
Peanut butter, cookies and cream, lemon meringue pie, chocolate chilli, salted caramel…just some of the mouth-watering flavours you'll find at The San Francisco Fudge Factory. Every batch of their fudge is handmade here using all-natural ingredients, as it has been for over 25 years, and they also whip up other sweet treats like honeycomb, caramel apples and giant marshmallows.
Located just a quick stroll away from Bath Abbey and the Roman Baths, swing by for a sugar fix in between sightseeing.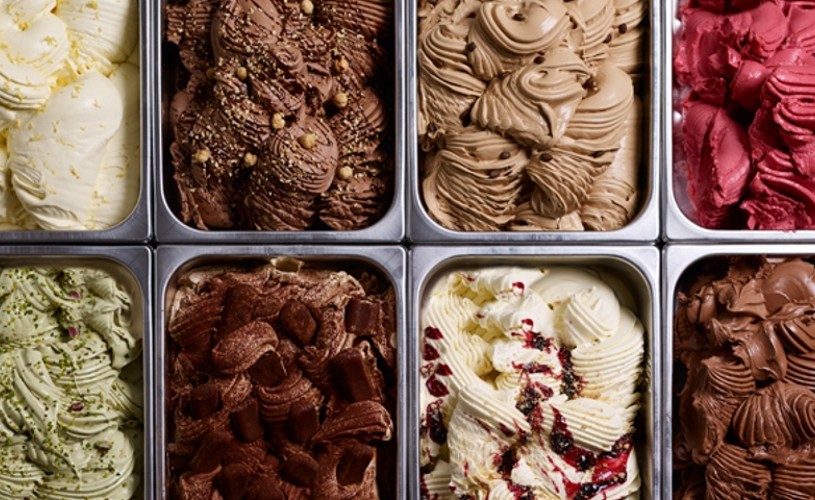 Image - Swoon Bath
Swoon Bath
A sunny day in Bath calls for gelato from Swoon. This artisan ice cream parlour on Kingsmead Square churns all their gelato onsite with love and care using the finest ingredients, many of which are sourced locally, resulting in amazingly creamy and smooth ice cream.
Enjoy a scoop (or several) of one of their 11 signature flavours, like pistachio, chocolate brownie and Amarena cherry cheesecake. And look out for special seasonal flavours too.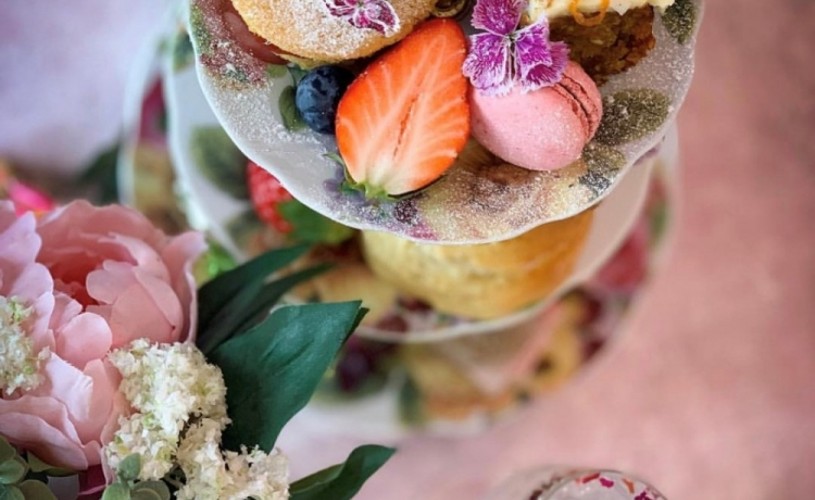 Image - Sweet Little Things
Sweet Little Things
Come here to snap photos in front of the flower wall, stay for the scrumptious food and drink. Brimming with botanical flourishes and pretty shades of pink, Sweet Little Things has a reputation as the most Instagrammable café in the city. The sweet treats are equally as well presented, whether you opt for one of the indulgent chocolate brownies, cupcakes topped with a sky-high swirl of icing, incredible stacks of pancakes or a complete afternoon tea.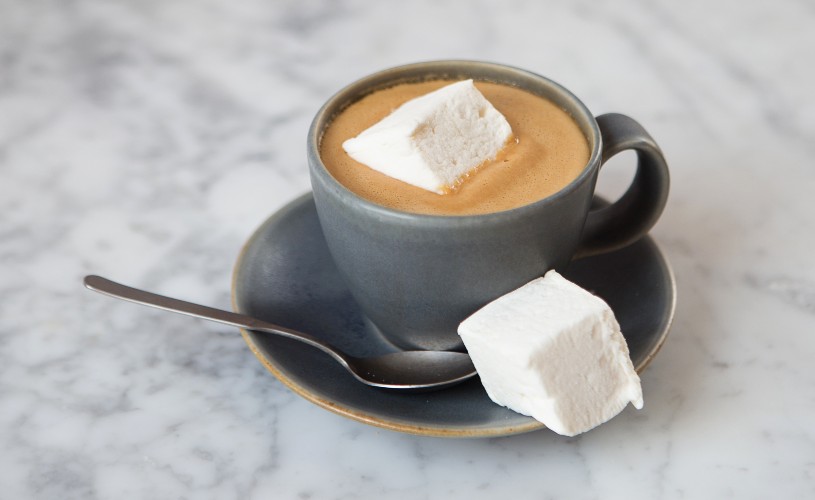 Image - Mrs. Potts
Mrs. Potts Chocolate House
Mrs. Potts Chocolate House is every chocolate lover's dream. On the menu there's a range of flavourful luxury hot chocolates and an irresistible array of cocoa-y desserts – from a four-layered dream cake to epic cookie sandwiches. Everything is topped off by a drizzle of chocolate and can be enjoyed with a view of the Roman Baths and Bath Abbey from their historic York Street building.
The Bath Bun Tea Shoppe
Not to be confused with the Sally Lunn variety, The Bath Bun Tea Shoppe is one place you can sample the Bath bun. This is another type of yeast-leavened bun that's smaller and sweeter, with currants mixed in and crushed sugar cubes on top.
The Bath bun also has a fabled history. It's said that an eighteenth-century doctor, William Oliver, first invented them for his patients, but they were so popular for many of them it proved to be their undoing. So Oliver rethought his snack prescription and came up with the healthier Bath Oliver biscuit instead.
Tucking into a Bath bun at the Tea Shoppe is a genteel experience. It's a quintessential English tearoom with fine china cups and saucers, and the staff are even in period costume.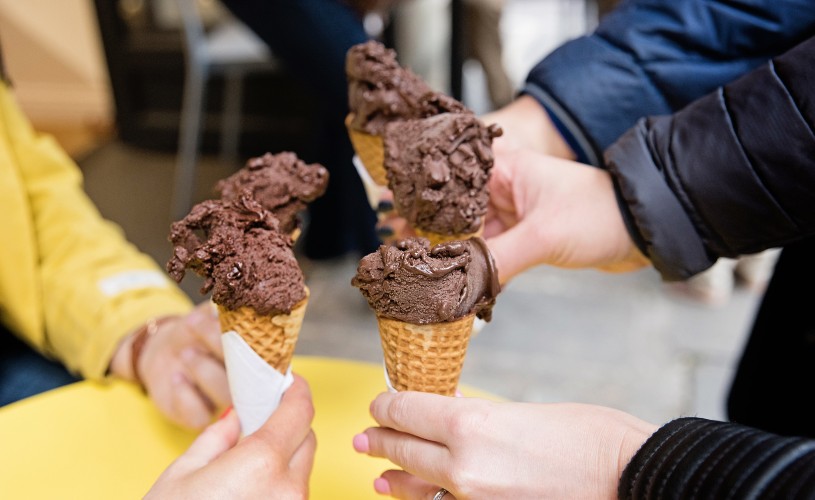 Image - Savouring Bath
Savouring Bath's Guilty Pleasures tour
If you're having trouble choosing which Bath treat to indulge in, how about working your way through a selection of them instead? That's what you'll do on the Guilty Pleasures walking tour with local food aficionados Savouring Bath. They've created an itinerary starring some of the finest sweet and savoury indulgences in the city from artisan producers, whose fantastic food and inspiring stories you'll discover along the way.
Tour guides also mix anecdotal tales of Bath's culinary heritage, food and drink history and legends into their walks too, so it's a great gourmet way to get to know the city a little better.
Even more sweet treats in Bath
The Real Italian Ice Cream Co: Freshly made gelato using real Italian ingredients.
Marshfield Farm Ice Cream: Award-winning ice cream from a family-run farm near Bath.
DidiCakes: An artisan cake shop on Walcot Street.
Good Day Cafe: Makers of must-try brownies as well as great brunches and coffee.
Charlotte Brunswick Chocolates: Handcrafted chocolates inspired by an eighteenth-century chocolatier.
The Bath Chocolate Company: Bean-to-bar chocolates made with carefully sourced ingredients.
Preparing to eat and drink your way around Bath? Discover more of the city's restaurants, pubs and cafes.
Related
0 Comments