The Royal Crescent's foundation stone was laid on 19th May 1767. Since then, The Royal Crescent has become a world-renowned icon, and an important representation of Georgian architectural innovation. The famous crescent is also one of the reasons why Bath was awarded UNESCO World Heritage status 30 years ago, in 1987.
We've put together five fascinating facts that you may not know about one of the most famous streets in Britain…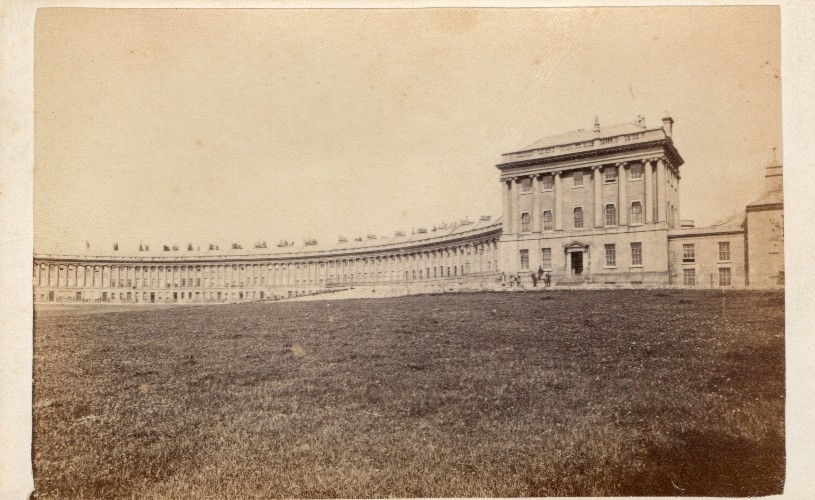 Image - Dutton photograph of Royal Crescent, c 1860-67
1. The Royal Crescent Hasn't Always Had Such a Grand Title
Originally known simply as The Crescent, the street only gained its royal accolade at the end of the eighteenth century, following a visit from Prince Frederick, Duke of York and Albany.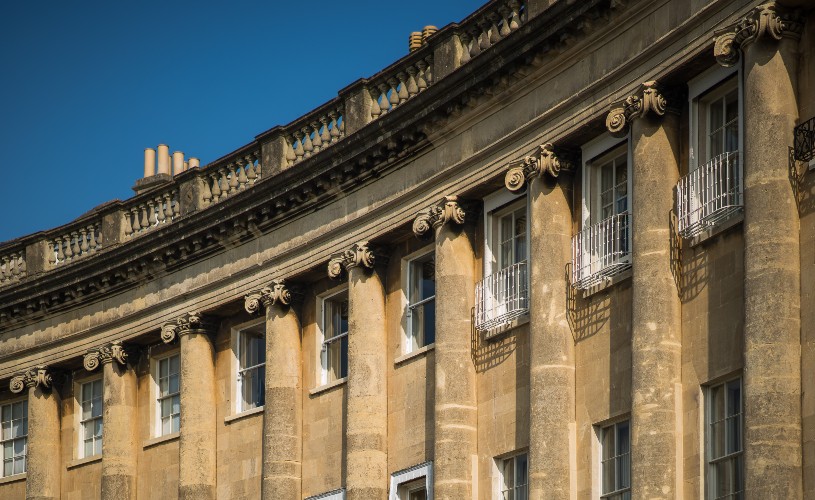 2. The Building Has Suitably Grand Classical Architecture
In total, the Royal Crescent has an impressive 114 Ionic columns, each 30 inches in diameter and reaching 47 feet.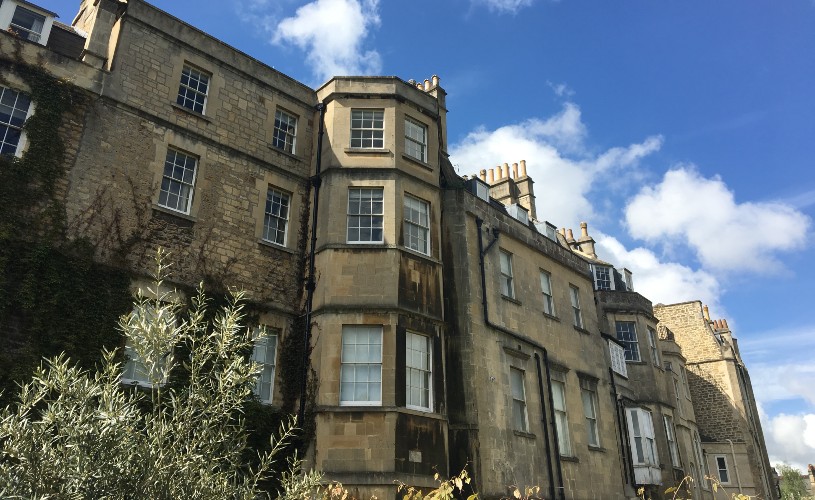 3. The Houses along the Royal Crescent Are Not as Uniform as They Initially Appear
Whilst the façade of the Royal Crescent may look orderly, the rear is a jumble of differing depths and roof heights. Their 'Queen Anne fronts and Mary-Anne backs' are a result of each house being built by a different architect, who, whilst obliged to follow John Wood the Younger's specifications for the façade, were under no such stipulation for the rear of each property.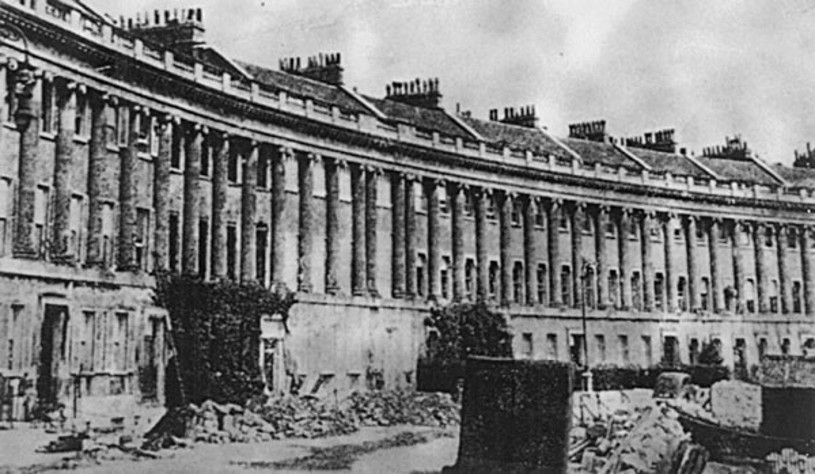 Image - Blitz damage, credit Bath Heritage Watchdog
4. The Royal Crescent Suffered Severe Damage during the Second World War
In April 1942, No. 2 and No. 7 Royal Crescent were both gutted by incendiaries, as part of the Baedeker Raids on Bath. These houses were subsequently restored to their former glory.
5. One of the Royal Crescent's Façades Stands out from the Rest
In 1972, the resident of No. 22, Miss Wellesley-Colley painted her front door and windows primrose yellow instead of the traditional white. Miss Wellesley-Colley had to fight two enforcement orders from Bath City Council and defend herself at a public enquiry, before it was finally declared that the door could remain yellow.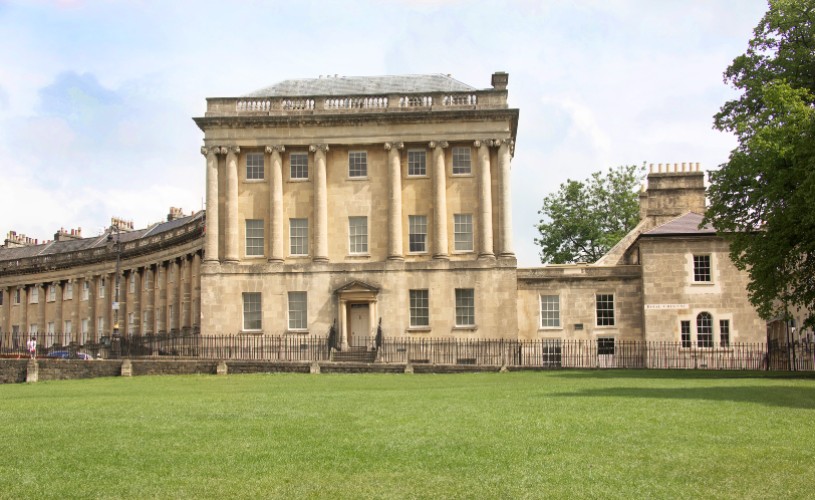 Image - No.1 Royal Crescent
A Visit to The Royal Crescent
As well as marvelling at the terrace from the expansive lawns on its doorstep, you can also get a feel for lives of eighteenth-century Bathonians at No.1 Royal Crescent. Each room is designed to show you how the Georgians would have furnished their houses, with guides to tell stories of the past.
Or stay the night at The Royal Crescent Hotel, a supremely elegant and luxurious hotel with a tranquil spa.
Related
0 Comments