Bath is famous for its Roman heritage, but you might not have heard the remarkable story surrounding its fabled foundation. Featuring a diseased prince, a herd of pigs and a mysterious hot mineral spring, Mary Stringer from Thermae Bath Spa tells the peculiar tale of Bath's legendary beginnings...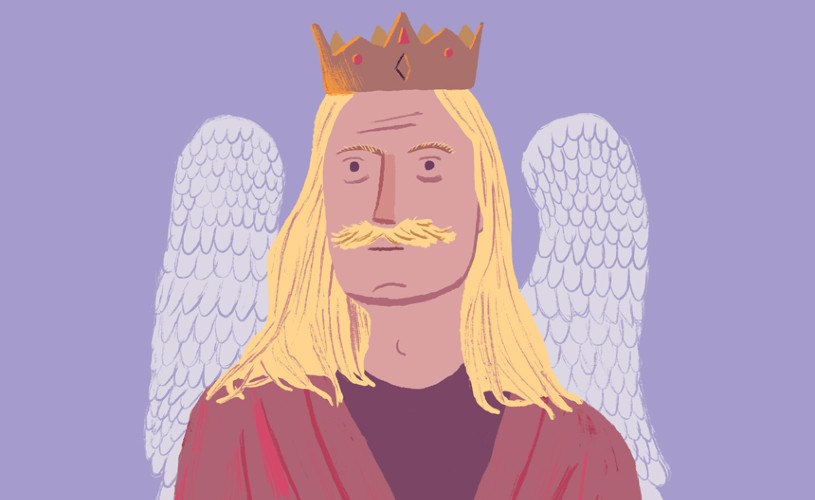 Visitors come to Bath for the Georgian architecture, the history, the entertainment, the shopping and of course the bathing. Prince Bladud, legendary father of King Lear, may well have been the first ever person to bathe in the naturally hot, mineral-rich waters but he might never have started the bathing tradition at all, had it not been for his four-legged companions.
According to legend, poor Prince Bladud was wandering the countryside in 863 BC having been banished from the kingdom due to his incurable leprosy. All he had for company and a source of income was a herd of pigs who also caught his skin condition.
Luckily, his fortunes were about to change, and it would be his herd of pigs he'd need to thank.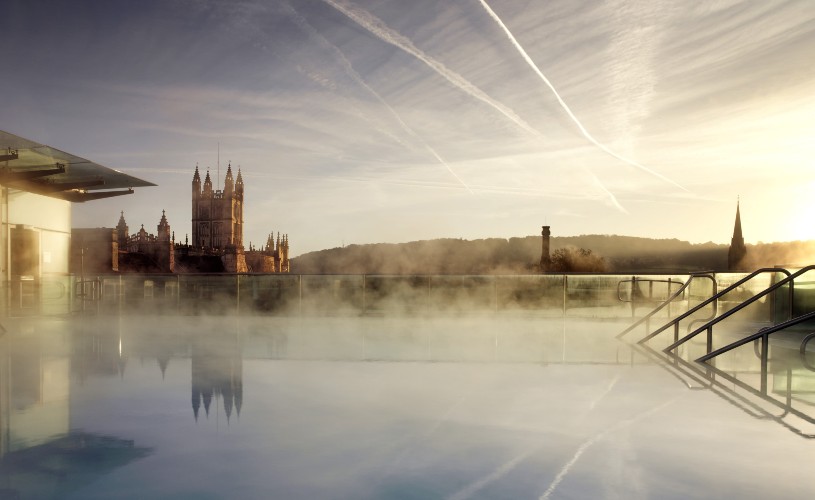 Image - Thermae Bath Spa
Pigs will be Pigs
The only thing pigs love more than rolling in mud, is rolling in nice warm mud. This is exactly what they did when, roaming through the area now known as Bath, Bladud and his pigs discovered a hot spring, which had turned the surrounding ground to mud.
While Bladud probably didn't take much notice of the mud-rolling, he certainly did notice that the steaming mud appeared to cure the pigs' leprosy. Amazed at the apparent health-giving benefits of the hot springs, he applied the mud to his own skin and experienced the same miraculous cure! He was able to return to his kingdom, where he became the ninth king of the Britons, and later went on to found the city of Bath…
…well, according to legend anyway. Officially the Romans were the founders of Bath, or as they called it, Aquae Sulis. However, Bladud is referenced in a number of historical texts, and features on several old coins, one of which has inscribed upon it, 'Bladud Founded Bath'.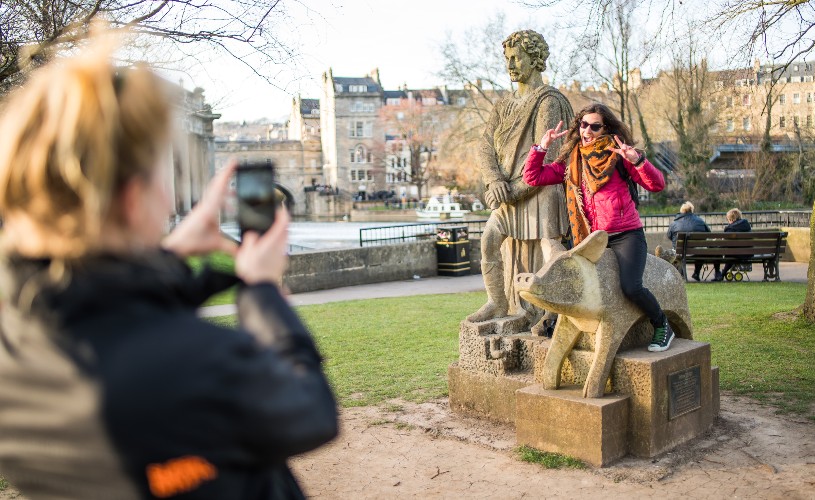 See Bladud Today in Bath
If you'd like to see Prince Bladud today, there are three places in Bath you can espy him. There's an 1859 statue in Parade Gardens, an eighteenth century stone relief in the Cross Bath at Thermae Bath Spa and the oldest statue of King Bladud, which dates back to at least 1699, at the Roman Baths.
You can also visit the Bladud's Head pub in Larkhall, or wander up to the Circus where you can see John Wood's acorn finials, thought to be a nod to Bladud, whose pigs feasted on acorns.
Mary Stringer is Senior Press and Communications Officer at Thermae Bath Spa where you can bathe in the steaming spring waters as Bladud did. Pay a visit to see the relief of Bladud at the relaxing Cross Bath, an intimate open-air thermal pool which can be hired out privately.
Related
0 Comments