With the arrival of autumn, the weather in Bath is showing itself to be typically changeable, with sun spells giving way to clouds, and rainy days aplenty. Here are a few suggestions for how to spend a day in the city when the weather just can't make up its mind...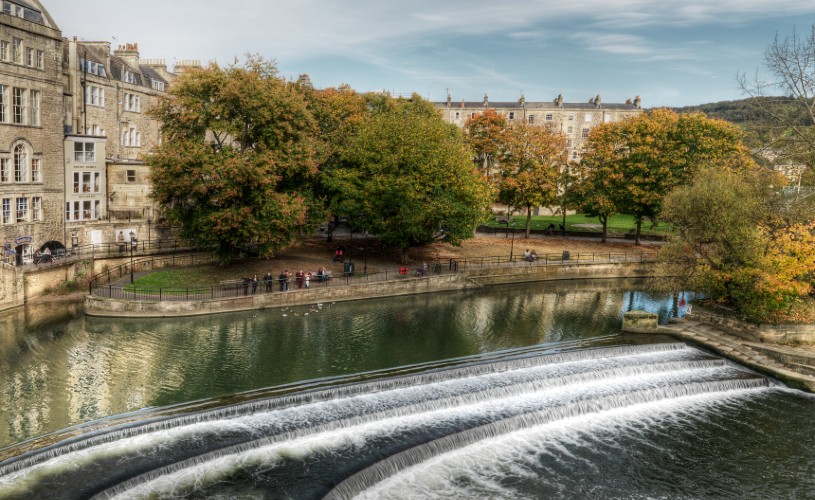 A Tour to Get Your Bearings
If the weather is on your side, make the most of the outdoors and get involved in a walking tour of the city. Mayor of Bath Honorary Guides provide free walking tours of Bath, starting outside the Pump Rooms in Abbey Churchyard and covering the top cultural and historical sights. Walks for individuals, friends and families are being resumed but must be booked in advance.
If it's looking a bit grey outside, you can still explore the city without getting too damp by catching a Sightseeing Bus Tour of Bath with Tootbus. The double-decker buses loop the city; you can alight when the sun does appear to take in some of the best sights up close.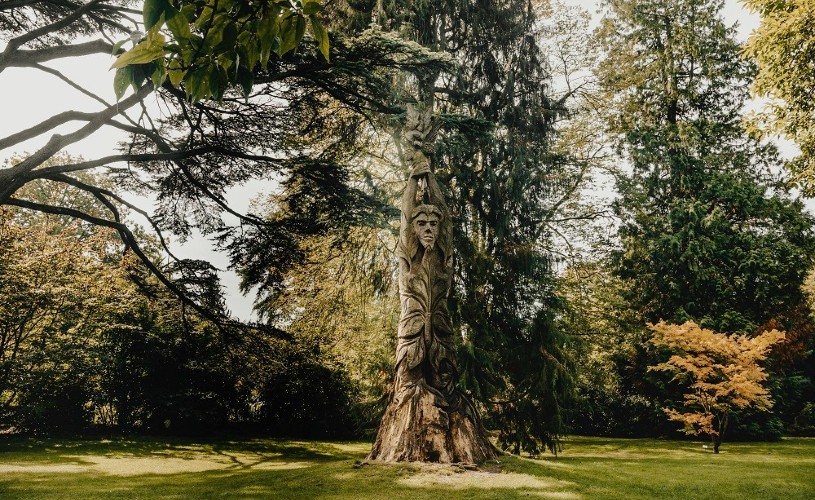 Tucked-Away Treasures
If you find yourself with a free hour when it's not raining, head to the tranquil Botanical Gardens, located in a quiet corner of Royal Victoria Park, to see the trees in all their autumnal glory.
On days where rain is on the cards, it's a good idea to have a few spots in mind to duck into, in the event that the heavens do open. The Museum of Bath at Work and the Jane Austen Centre are both perfect for a quick exit from the rain as you're perusing the city, and are well worth a visit.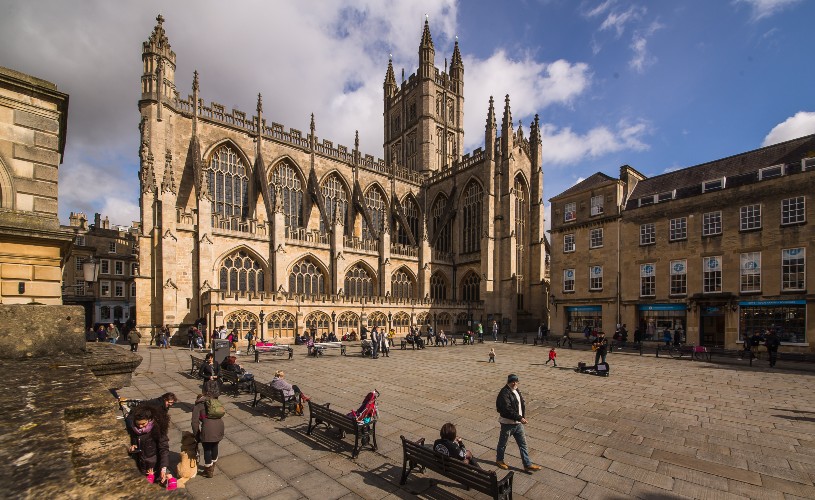 A Spot of Lunch
You can still enjoy a slice of the outdoors if the clouds are looming at lunch. Courtyard Café is just metres from Bath Abbey and benefits from a giant parasol over a heated seating area, keeping you warm and dry in even the heaviest of downpours. They offer delicious sandwiches and other savoury lunchtime treats.
For a great indoor find, continue your sightseeing by dining next to Pulteney Bridge at Framptons and tuck into local West Country produce.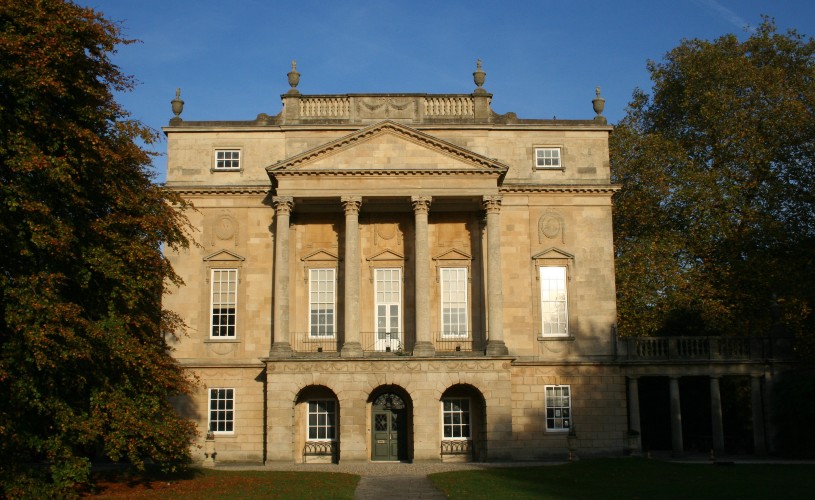 An Afternoon Jaunt
The Holburne Museum is a perfect choice on a day of changeable weather. Make the most of its impressive collection of Renaissance treasures and eighteenth-century art, whilst soaking up the elegant Regency decor. When the weather is on your side, venture out to admire its impressive exterior, an intriguing juxtaposition of striking-modern and classical, before enjoying a stroll through the adjoining Sydney Gardens, Bath's oldest park and prior stomping ground of literary heroine, Jane Austen.
Of course, there's always another failsafe…shopping! Bath has an excellent range of independent and unique shops you won't find anywhere else. Take cover in The Corridor, a late-Georgian arcade connecting High Street and Union Street, or explore Milsom Place, another covered shopping area. There's also the undercover Guildhall Market, the oldest shopping destination in Bath, or if you have a high-street craving, head down to SouthGate to find all your favourite brands.
Related
0 Comments