If, like us, you watched Bridgerton and marvelled at all the gorgeous period costumes, you've come to the right place! Here, one of the series' costume dressers, Emma Horn, tells us how she got started in her career, and what it was like working on Netflix's smash hit…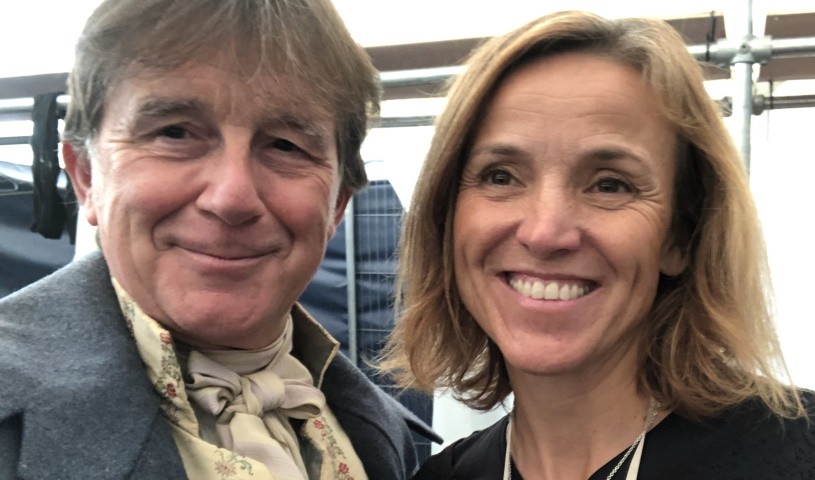 Image - Emma Horn with a Bridgerton supporting artist
Bath is my hometown, and I was born and raised here. My parents, like so many, came from London in the early 1970s, and I was named Emma after the book by Jane Austen.
Being surrounded by the beautiful architecture and history of Bath, I was always fascinated by what it would have been like to live here in years gone by, and particularly the fashions of the time. As a child my mum would take me to the Fashion Museum, and later, as a teenager, it was a place I frequently visited for study inspiration, historical interest and pure enjoyment of the costumes. I knew from an early age I wanted to follow a career in fashion.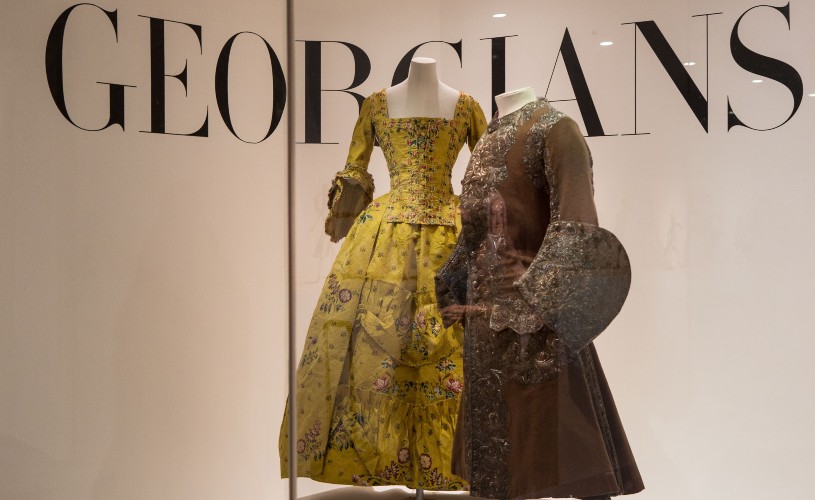 Image - Fashion Museum Bath
After finishing school, I studied textiles at Glasgow School of Art, then moved to London to start my working life. I began in the fashion team of a women's magazine and then moved into advertising and commercial production for TV, music videos and branded content. I've designed the costumes for many household brands and advertising campaigns including Kelloggs, Specsavers, Nintendo, Persil and more.
I loved London but also couldn't wait for weekends when I could escape down the M4 back to the beauty of Bath. Saturdays were always spent shopping and rummaging through the wonderful antique and charity shops. Nothing beat Bath's flea and bric-a-brac markets for a fabulous selection of vintage clothes!
Eventually, like my parents, I too decided to move back to Bath with my husband and young family: the draw of the city was just too much! I still continued working as a costume stylist in advertising (which I also do now) but I moved into TV drama. Bath is the perfect stage for filming, primarily costume drama like Bridgerton, but also contemporary shows.
The first production I worked on was the popular BBC1 series Larkrise to Candleford, which used many locations around Bath for filming. In fact, the village of Candleford was filmed up the road from where I live now, just outside the pretty village of Atworth.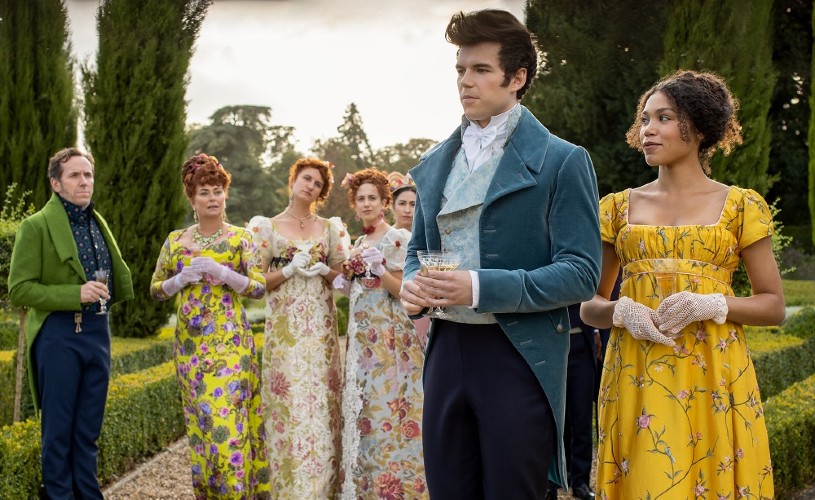 Image - Bridgerton, credit Netflix
As a mum with young children, I didn't want to be away too much, so I chose to become a costume dresser and work my days around my children. The role involved looking after the actors and SAs (supporting artists) during the filming day. We dress them in the morning, often starting work when most people are still fast asleep; 5:30am is a common start time! Throughout the day we keep checking their costumes and make any changes needed, and at the end we help the actors get undressed and prepare the costume for the next day. It's often long hours.
I mostly work on costume dramas, and for this it can take up to 45 minutes to dress one female actor. If you're having to lace a corset, put on – sometimes up to three – petticoats, pin, and often sew, costumes into place, it takes a lot of time.
Over the years, as well as filming in London, I've been lucky to work on many period dramas shooting here in Bath and the surrounding area. Some of the more recent have included the BBC's Poldark and The Trial of Christine Keeler, ITV's Belgravia, and, of course, the hugely successful and brilliant Netflix series, Bridgerton.
Working on Bridgerton was wonderful. It was an enormous production with a vast crew and even bigger cast of principle and supporting actors. Throughout autumn 2019 we shot in Bath many times, taking over the Assembly Rooms, Royal Crescent, Abbey Green, the Holburne Museum, and more. On several occasions whole sections of Bath were taken over by the production. It really did feel like you'd been transported back to 1820!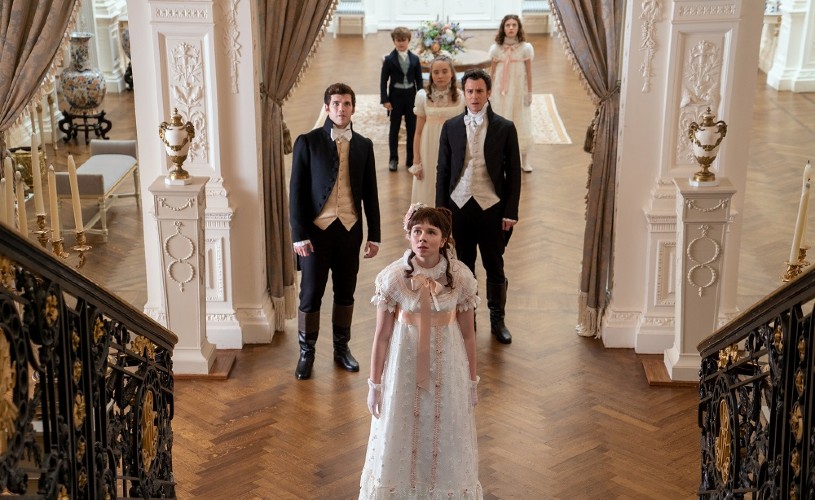 Image - Bridgerton, credit Netflix
All costumes were made especially for the production, and for months before filming started, the costume team were flying around the world finding inspiration and picking up fabric and colour ideas. Perhaps the costumes aren't completely historically accurate, but this was never the intention. Ellen Mirojnick, the US costume designer, who also designed the costumes for The Greatest Showman, wanted to create a fabulous, colourful, indulgent visual feast for the eye.
Working on location in the middle of a busy city like Bath is never easy, but I felt so proud to be part of the Bridgerton team and a resident of Bath. Any visitor who came across us must have been delighted – there was Georgian Bath recreated right before their eyes!
Learn more about where Bridgerton was filmed in Bath, or find even more Bridgerton inspiration here. For more costume insights, follow Emma on Instagram: @emmahornstyling.
Related
0 Comments