All offering delicious food, quality wine and settings to die for, treat the special person in your life to a meal at one of these top-rated romantic restaurants in Bath, as picked by Mary-Ellen Simper from Harington's Hotel.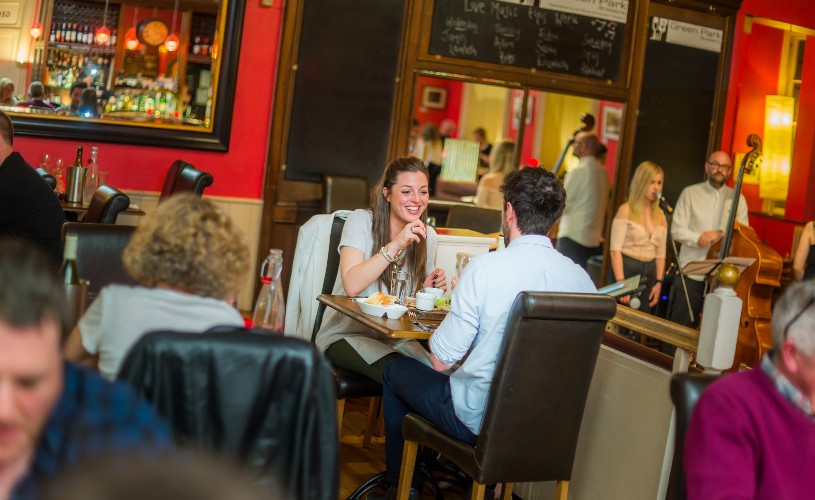 1. Green Park Brasserie
This award-winning food and live music venue is often praised for being 'Bath's best independent restaurant' providing customers with a unique dining experience. From locally sourced, succulent steak to pan fried duck breast with flavourful seasoning, Green Park Brasserie's menu is always deliciously inviting. There are also often smooth live jazz performances to accompany your dinner, making for the perfect romantic setting.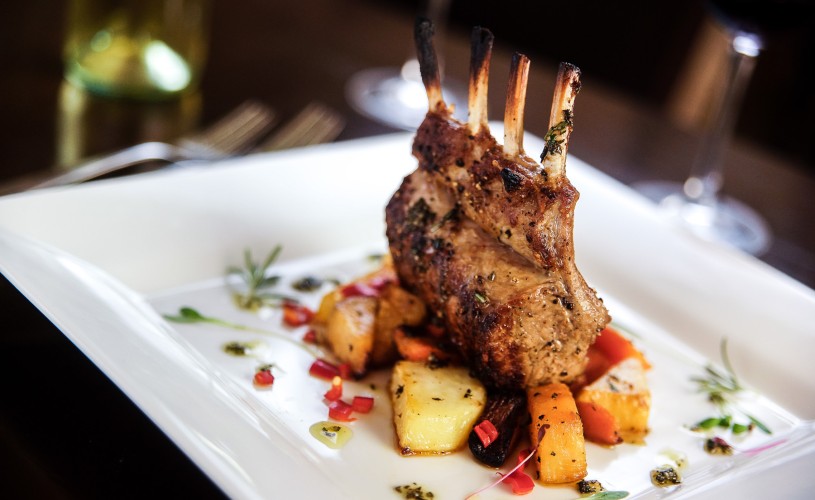 2. Sotto Sotto
For a tantalisingly tempting and authentically Italian feast, Sotto Sotto is the place to be. The tiny restaurant, with its simple, yet unique venue, has a five-star rating on TripAdvisor. The intimate, wine cellar-like interior lends an ambiance of exclusivity while you dine on herb-crusted rump of lamb or risotto with creamy parmesan cheese. This beautiful eatery was also named 'Best Italian Restaurant in Bath' at the Bath Good Food Awards in 2017.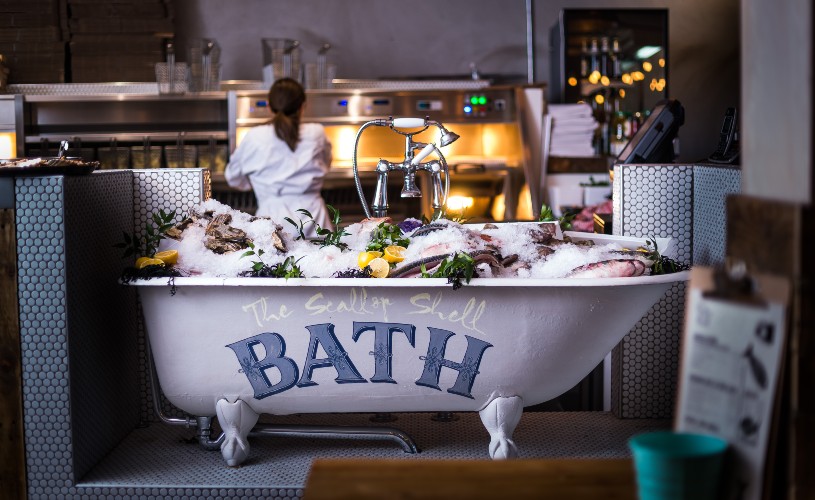 3. The Scallop Shell
If you and your sweetheart are lovers of traditional English fish and chips, look no further than The Scallop Shell, Bath's award-winning fish and chip restaurant and seafood grill. With a passion for fresh seafood served both traditionally and with a twist, eating here makes for a deliciously satisfying experience. You can even watch their chips being peeled through a window into their beautiful spud room!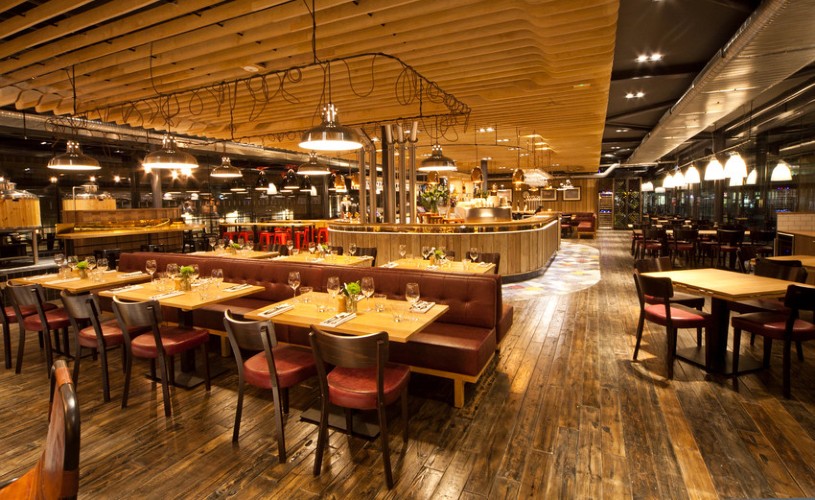 4. Graze
Located right next to the railway station, this modern chophouse combines a palatable eating experience with the view of passing trains. Love is certainly in the air at Graze, with a huge range of tenderly cooked meats to choose from, along with a delectable selection of Bath Ales brewed on-site. The rustic, wooden interior and microbrewery make dining there a romantic and unique experience, different to many other steak restaurants.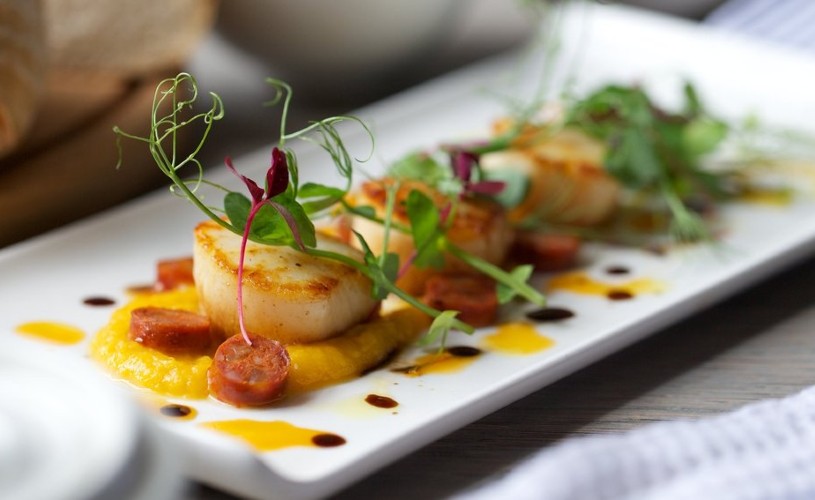 5. Clayton's Kitchen at The Porter
The ground floor of a four-story Georgian townhouse, this restaurant is classic dining through and through. Inspired by Mediterranean and French cuisine and promoting the beauty of uncomplicated dishes, Clayton's Kitchen boasts the likes of roasted butternut squash, honey-roast duck breast, and slow cooked local lamb. It's the perfect place to treat your Valentine to a cooked-to-perfection dining experience.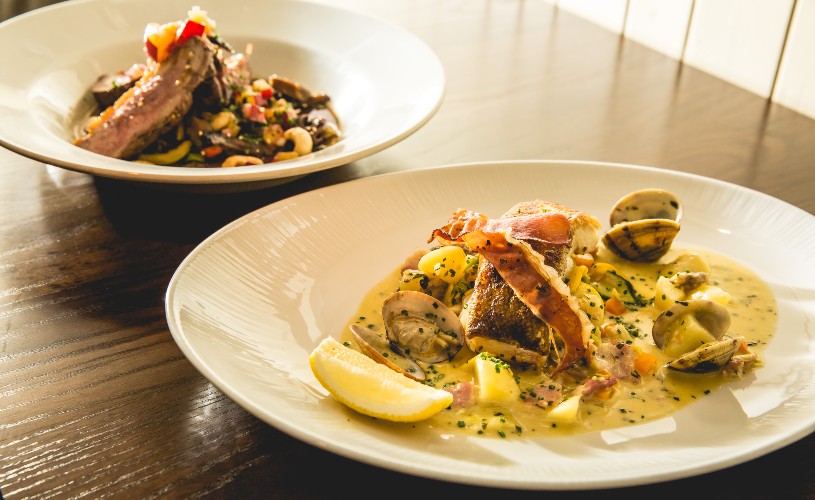 6. Raphael Restaurant
For a European-inspired dinning experience like no other, head over to the romantic Raphael Restaurant. With a menu offering the likes of roast lamb with rosemary-roast parsnips, and wild mushroom gratin with spinach, cheese and a pecan crumble, not to mention a selection of indulgent desserts to share (or not!), treat your loved one to a delicious meal at Raphael.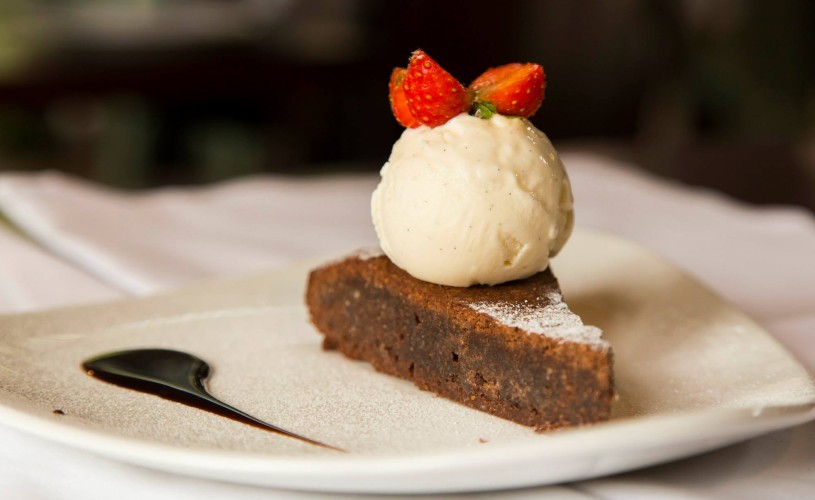 7. Ponte Vecchio
This Italian restaurant is set in one of Bath's most spectacular locations overlooking the grand Pulteney Bridge and River Avon. The candlelit eatery paired with a breathtakingly romantic view will definitely set the scene and mood, and the delicious flavours of an Italian-inspired menu and wine list make eating at Ponte Vecchio an experience like no other. They even have live jazz on Fridays!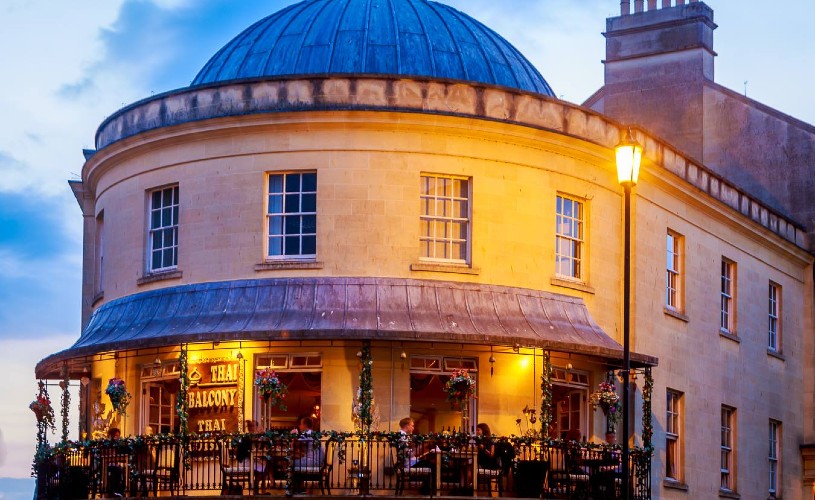 8. Thai Balcony
For sensational Thai food with views overlooking the beautiful Kingsmead Square in Bath, check out Thai Balcony. This elegantly located restaurant offers traditional Thai food with a view, so you can fill up on succulent grilled duck or stir-fried squid with garlic and pepper while watching the sun set over Bath from a balcony. Now that's romantic!
Bath is full of dreamy restaurants offering delicious meals for you and your date. After you've had your fill, retire to one of the romantic places to stay in Bath.
Related
0 Comments