With many of us currently spending more time than usual at home, more and more people are discovering the delights of baking their own bread.
Thank you to The Bird, Bath for sharing their delicious recipe for Red Pepper and Tarragon Bread, so that you can try it at home...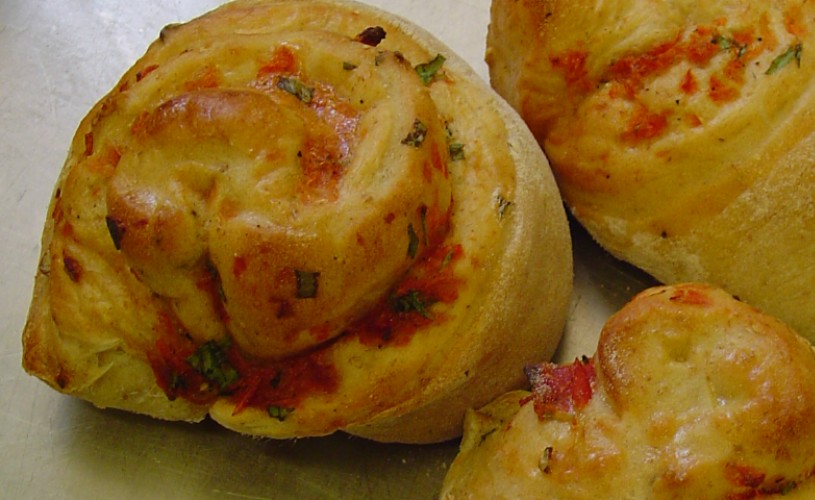 Red Pepper and Tarragon Bread Recipe
Ingredients
For the bread:
800g white strong flour
400g brown flour
2 tbsp butter
30g salt
50g yeast
650ml hot water
For the red pepper and tarragon paste:
3 red peppers
3 stalks of tarragon
Method
Place the salt in the bottom of a mixing bowl.
Add flour, butter and yeast (avoiding salt).
Add water and milk mix when warm (it may not take all of the liquid so add gradually to form a dough).
Then beat for four minutes on a machine or by hand.
Prove with a tea towel on top.
Knock back.
Roll into large rectangle.
Wash with egg.
For the red pepper and tarragon paste, oven-roast the peppers (or use 120g tinned sweet red peppers), and chop.
Take three stalks or tarragon and pick and chop the leaves.
Mix or lightly blend the two to form a paste.
Paste on red pepper and tarragon mix, or substitute for a paste of your choice (for example, tapenade paste or wild garlic paste).
Roll into a sausage.
Cut into thick rolls and place onto a lined sheet.
Wash with egg.
Prove for 20 minutes.
Bake at 200°C for eight mins until coloured and the bake is done.
About The Bird Bath
Found just a few minutes' stroll from Bath's city centre, The Bird, Bath is a vibrant, independently owned boutique hotel offering stunning views across the city.
Related
0 Comments