If you're looking for the perfect comfort food to cuddle up with, then look no further. The latest recipe in our Bath Bites series comes to us courtesy of the Cheddar Gorge Cheese Company, who are showing us how to cook up a delicious creamy cheddar cheese soup...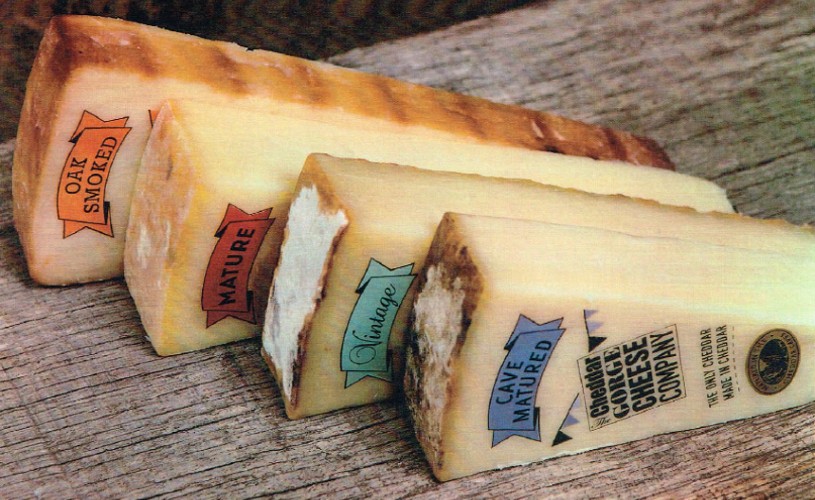 Creamy Cheddar Cheese Soup Recipe
Ingredients
50g butter or olive oil
1 finely chopped onion
1 medium potato, sliced and diced
1 large cauliflower, coarsely chopped
1 litre vegetable stock (or 700ml stock plus 300ml milk)
50g to 100g strong Cheddar Gorge Cheese Company vintage cheddar, grated (plus extra for serving)
2 garlic cloves, crushed and chopped (optional)
1 teaspoon Dijon or English mustard
Croutons to serve (optional)
Salt and pepper and chopped green herbs such as parsley or chives to season
Method
Melt butter or oil on a low heat and sauté onion until soft.
Add garlic if using, potato and cauliflower. Stir and sauté for 10 minutes before adding the stock.
Bring to boil and simmer gently for 20 minutes.
Puree with blender, then add cheese while still hot, and stir.
Stir in mustard and season with salt and pepper.
Ladle into bowls/cups and sprinkle with extra cheese and chopped green herbs.
Serve with croutons.
About the Cheddar Gorge Cheese Company
The Cheddar Gorge Cheese Company is a family-run artisan cheesemaker – the only cheddar-makers left in the village of Cheddar – producing award-winning, traditional, cloth-bound cheddar from raw, local milk. You can order the Cheddar Gorge Cheese Company's delicious cheese, including great-value isolation packs, on their website.
Related
0 Comments