Simi's Kitchen is a Persian cookery school on Great Pulteney Street, where you can enjoy a memorable experience of Middle Eastern food and hospitality. Have a go at making one of Simi's recipes at home, featuring an ingredient that's easily foraged at this time of year – wild garlic.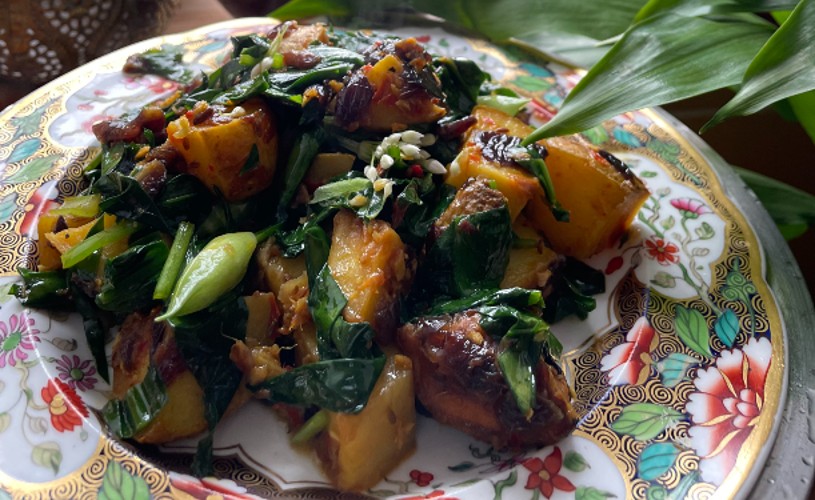 Wild About Wild Garlic
Yes, folks, it is the season – if you go for a wander on Bath's beautiful Skyline you will smell the scent before you see it. Wild garlic is easy to identify and you only need a small handful to zhuzh a salad or use like you would spinach in a recipe. Make sure you follow the following foraging guidelines:
ID correctly and if you are unsure then don't eat it.
Forage from areas which are clean.
Do not strip all the leaves, flowers or fruit from a plant or area leave some for the plant itself, others and the wildlife.
Do not trespass.
I developed this recipe for Prior Park Landscape Garden's Garlic Festival. It's easy to make, delicious, nutritious, and you can even use leftover potatoes to cook it!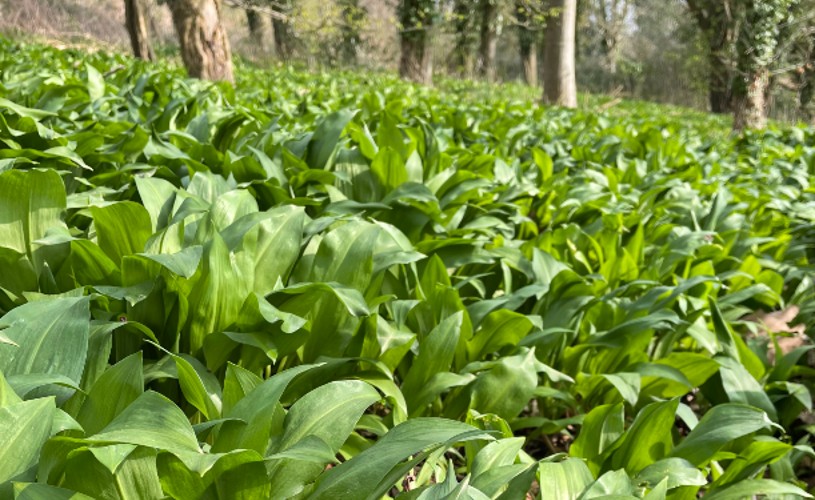 Spicy New Potatoes and Wild Garlic Recipe
Suitable for vegans
Ingredients
500g potatoes, this can be leftover boiled or roast potatoes or just in season Jersey Royals
2 large bunches of wild garlic, washed and sliced (into ribbons not too thin)
1 medium onion, diced
2 fat cloves of garlic, crushed
2cm ginger, grated
1 tsp cumin
½ tsp pepper
½ tsp powdered dry turmeric
1 tbsp tomato puree
1 tbsp of oil of your choice
Chilli and salt to taste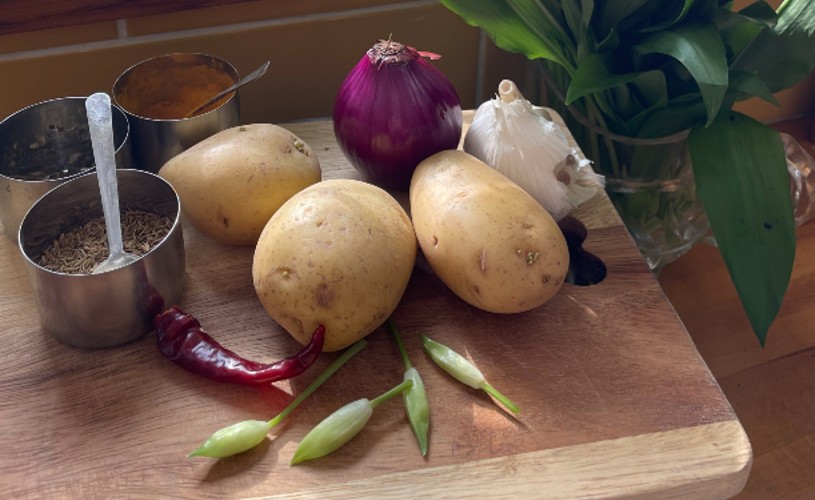 Method
Chop the potatoes into large squares and boil in salted water for 15 minutes or until tender but still holding their shape. I decided to bake mine in the oven at 180 C for 30 minutes with a coating of olive oil, salt, pepper and turmeric.
In the meantime, fry the onions in oil with a pinch of salt for 30 minutes, when caramelised, add the grated ginger and garlic to onions fry for 2 minutes. Now add the puree and fry it the oil will turn a lovely colour then add then add the spices fry for 2 minutes as the aromas are released.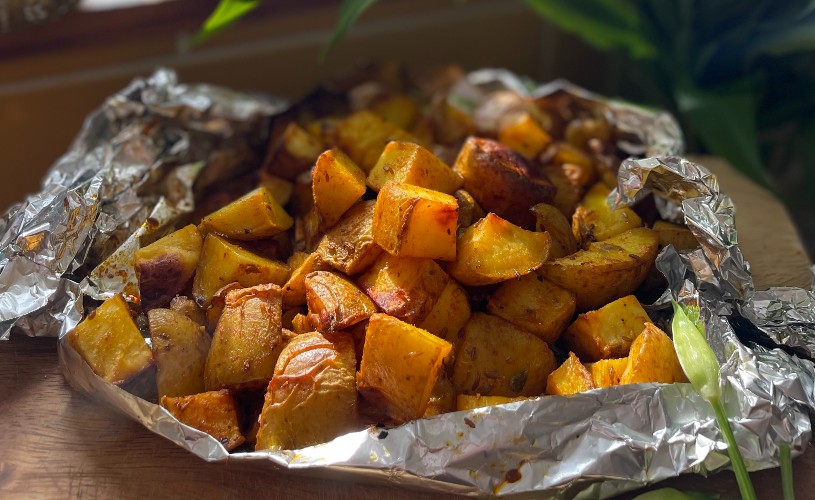 By this time your potatoes will be cooked and cooled a bit. Throw in the potatoes and mix. Once the potatoes are coated in sauce and heated through, add your chopped wild garlic to wilt the leaves. Decorate with wild garlic flowers and serve with pita, yoghurt or mayonnaise.
Enjoy or Noushe Jan as we say in Iran.
About the author
Dr Simi Rezai-Ghassemi is a cookery teacher, allotmenteer, Iran food tour guide, and for the past two years she has been providing sell-out Middle Eastern supper club meals in Bath. Since 2010, she has been teaching cookery classes celebrating the food of the Silk Road from her home on Great Pulteney St. In season she uses herbs, fruit and vegetables from her organic allotment. For information on her cookery classes and supper clubs, please email Simi on simi@simiskitchen.co.uk and follow her on Instagram.
You might also like:
Related
0 Comments