After another challenging year in 2021, it's no surprise we all want something to look forward to. Luckily, we have the perfect list, with a host of Bath-related things to get excited about in 2022, from new openings and exhibitions to seeing the city on screen.
Attractions
World Heritage Centre, Roman Baths
From spring 2022, discover what makes Bath such a special place at the new free-to-enter World Heritage Centre, based in converted spa buildings close to the Roman Baths. It's set to be an exciting, hands-on, and accessible experience. You can also pick up trails and guides that help you explore the rest of the city and dive further into its heritage.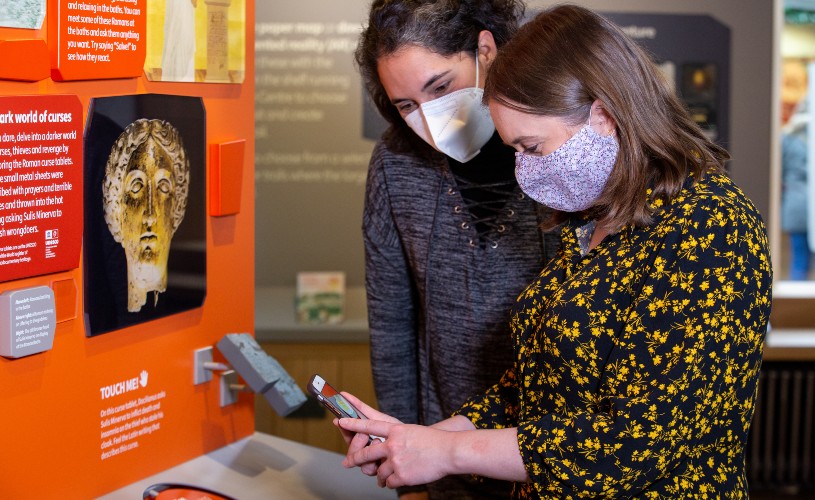 Image - World Heritage Centre
Bath Abbey Discovery Centre
The Footprint Project has helped preserve the historic Bath Abbey and open it up in new ways. The space has been reimagined to create comfortable, flexible areas for all, along with a new Discovery Centre and Learning space to inspire and tell the Abbey's story.
The installation of an eco-friendly heating system using energy from Bath's natural hot springs, floor repairs and a brand-new Song School – home for the Abbey's choirs and rehearsal space for visiting musicians – mark an exciting new chapter for the iconic place of worship.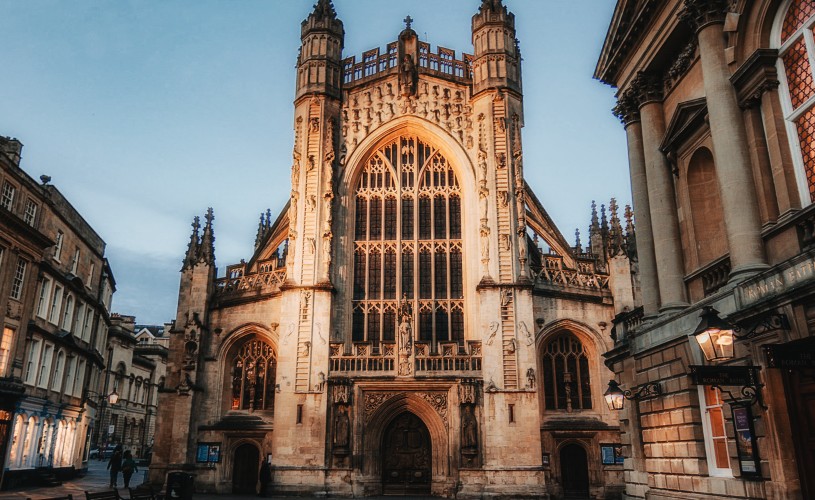 Image - Bath Abbey
The Jane Austen Centre's New Exhibition Space
A new exhibition space at The Jane Austen Centre has even more costumes for visitors to try on and includes Emma Thompson's letters to the museum, alongside exclusive behind-the-scenes pictures from Sense and Sensibility (1995) and a signed copy of her script. Actors are also on hand to help visitors discover Austen's life, show you how to write with a quill and ink, and play traditional regency games.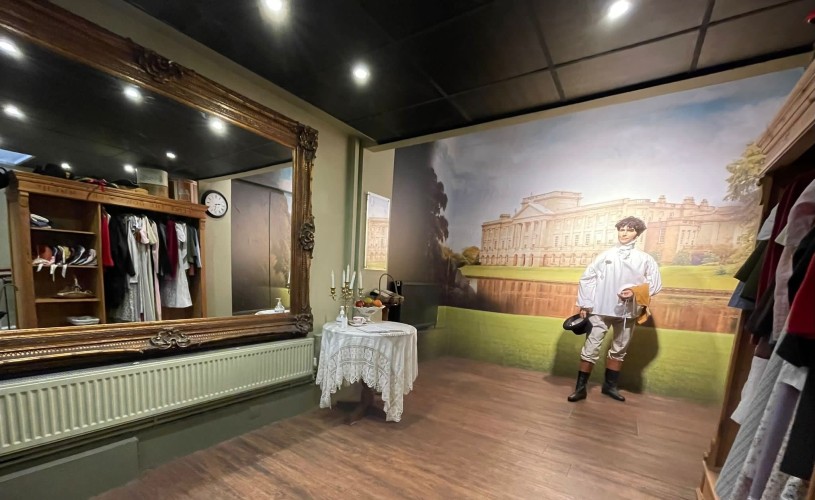 Image - The Jane Austen Centre
The Cleveland Pools
Dating back over 200 years, Britain's oldest lido is set to open once again this summer. A restoration to make the facility fit for future use is underway, so look out for news on the unique open-air pool opening soon.
Sydney Gardens Project
National Lottery Heritage funding is being used to renovate the landscape, gardens, and historic buildings of Sydney Gardens, with new play areas for all ages to come too. Alongside the works, a programme of events and activities around art, nature, horticulture, wildlife, play, sport, archaeology, and history will be running.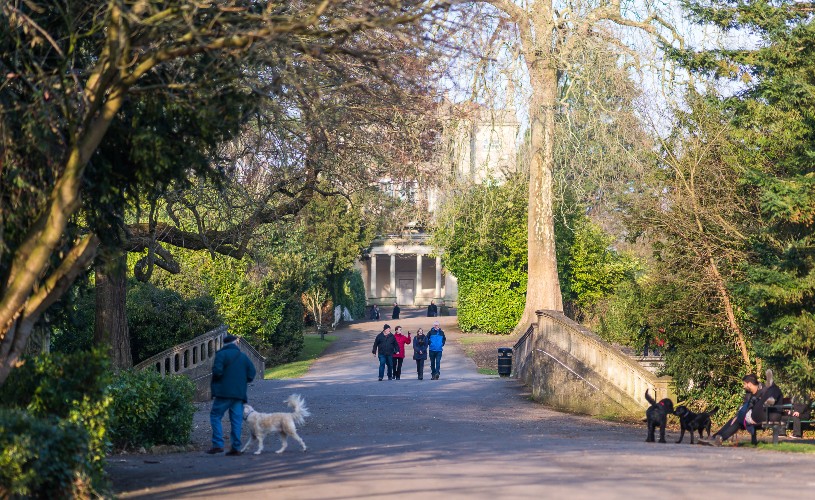 Image - Sydney Gardens
Accommodation
Hampton by Hilton Hotel
Opening in spring 2022, book a stay at the new Hampton by Hilton Hotel on Avon Street, within walking distance of dozens of the city's parks, museums, and historic sites.
The Tin Shed
With foraging experiences and a private chef on offer, happy glampers should add The Tin Shed in Bradford-on-Avon to their must-stay list for 2022.
Festivals and Events
It's the 10-year anniversary edition of the annual Bath Bachfest, celebrating the music of J S Bach and his contemporaries. The event will take over the Assembly Rooms between 17 and 19 February and will also be fully livestreamed if you can't make it in person.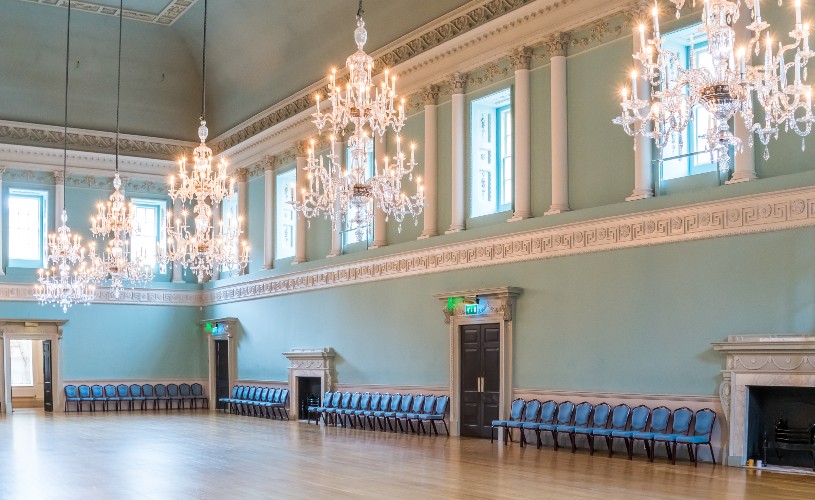 Image - Assembly Rooms
The Queen's Platinum Jubilee
Full plans are yet to be unveiled for The Queen's Platinum Jubilee celebrations in Bath, but expect a city parade, a service at the Abbey and a picnic in Royal Victoria Park over the bank holiday weekend in June.
Experience Bath's music and literature festival over ten days from 13th to 22nd May, wrapping up with a Finale weekend later in the summer.
Maisie Adam at Komedia Bath
Comedian Maisie Adam comes to Komedia Bath on Thursday 29th September with her brand-new show BUZZED, full of witty observations, high-octane energy, and some right good jokes.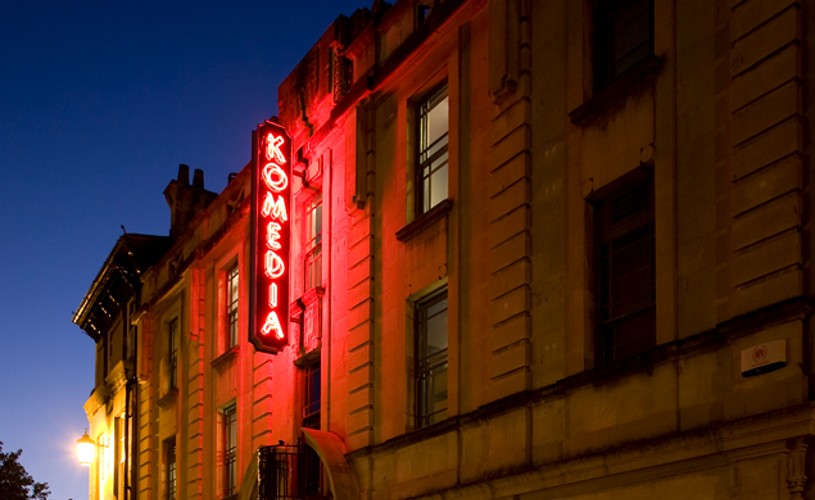 Image - Komedia
The 7 Hills Festival
Launched in 2021, The 7 Hills Festival celebrated Americana music in the grounds of a Georgian mansion on the edge of the city. Plans for its September 2022 return include making the event bigger and involving more of the city.
Bath Christmas Market
Covid sadly threw a spanner in the Bath Christmas Market works over the last few years, twice forcing the cancellation of the city's annual festive event. But the Market will make a twinkling return for 18 days in 2022, running from 24th November to 11th December and celebrating its 20th anniversary (a few years later than planned!).
More than 170 chalets will sell a range of seasonal gifts, food, and drink, with a real focus on local artisans and produce. Book your Christmas break now to avoid disappointment.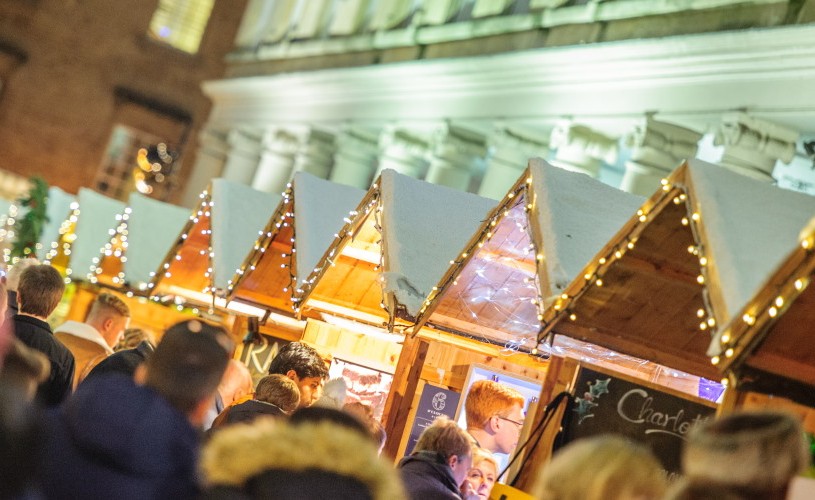 Image - Bath Christmas Market
Exhibitions
The Tudors: Passion, Power and Politics at The Holburne Museum
Come face-to-face with the five Tudor monarchs – Henry VII, Henry VIII, Edward VI, Mary I and Elizabeth I – in The Tudors: Passion, Power and Politics, a major new exhibition at The Holburne Museum from 28th January to 8th May. Among the portraits are some of the most famous images of British painting, including the 'Darnley' and 'Armada' portraits of Elizabeth I.
Be wowed by the diversity of the Victoria Art Gallery's print collection, the best of which feature in this exhibition from 5th March to 5th May. The prints on display span 700 years, showcasing work by old masters such as Cranach and Durer as well as bringing the story right up to the present day, with pieces by Grayson Perry, Cornelia Parker and Paula Rego.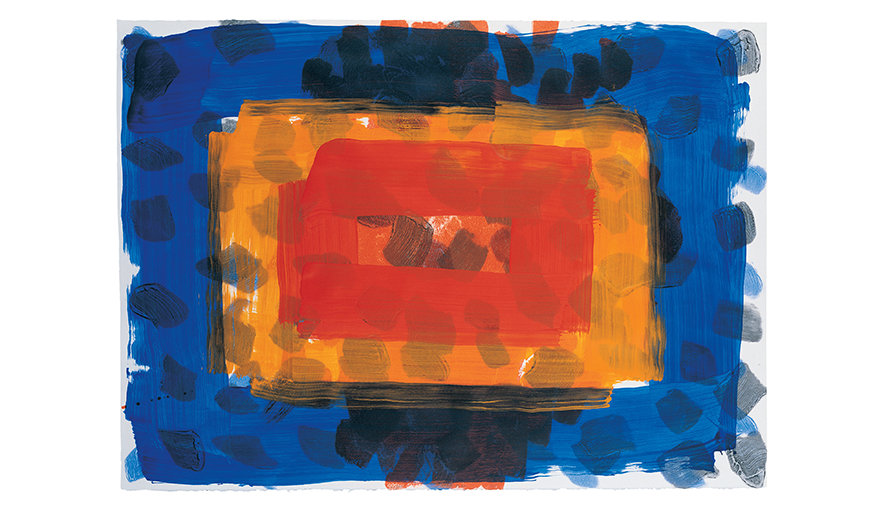 Image - Hodgkin, 2005 - For Jack (Victoria Art Gallery)
Bath on Screen
If you were swept up in Bridgerton fever the first time around, we have exciting news. Season two is out in spring 2022 and will once again star Bath as a supporting character, with The Holburne Museum used as a filming location.
Bath is the backdrop for another Regency romance coming to Netflix in 2022. Spot locations such as Bath Street, Hot Bath Street, the Royal Crescent, Brock Street and Gravel Walk in the adaptation of Jane Austen's Persuasion with Dakota Johnson.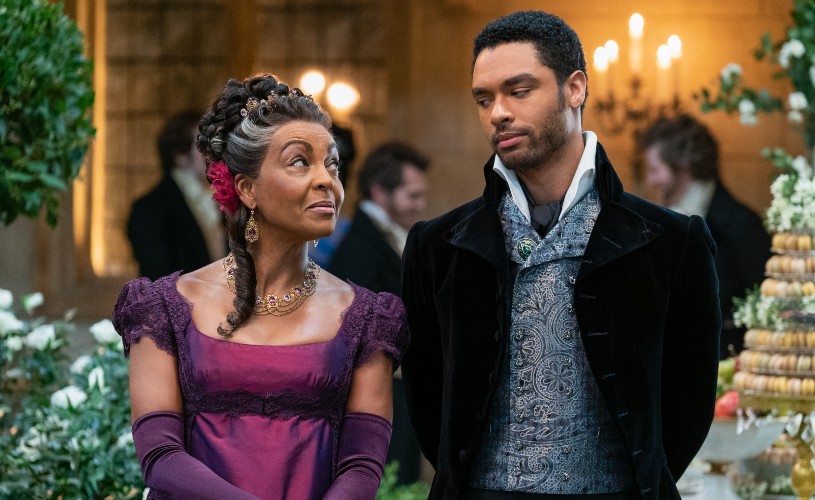 Image - Bridgerton, credit Netflix
For Foodies
Square Grill Restaurant & Piano Bar
This brand-new restaurant overlooking Abbey Churchyard will offer food all day, every day. The menu of popular breakfast, lunch and dinner dishes from around the world will all be prepared in house from locally sourced produce.
Crescent Restaurant & Bar
Nestled in the beautiful side street between the Royal Crescent and The Circus, Crescent Restaurant & Bar will serve a fresh all-day menu in keeping with the seasons and inspired by life-long culinary experiences of husband-and-wife duo Simon and Leanne. As well as a regularly changing specials menu, they'll be serving up breakfast, tapas and cocktails.
New Shops
Goodness Grazers
Impress guests with delicious grazing platters for events, celebrations and business launches from this new independent luxury caterer opening in January.
Eight Holland Street
Design studio Eight Holland Street is opening a new premises on Margaret's Buildings, where you'll find artworks, furniture, and textiles.
Plan your 2022 visit to Bath:
Related
0 Comments