We often hear of the latest health fad, diet or workout regime, taken up in optimism but abandoned further down the line, either through impracticality, or as our busy lives just seem to get in the way. The 10,000 step challenge seems to stand out as one of the few fitness goals that is a tad more attainable.
Whether you've taken up the challenge to walk 10,000 steps per day, or just want to get out walking more, we have outlined five walks of varying distance and scenery to help you reach your target, whilst still taking in the very best of Bath.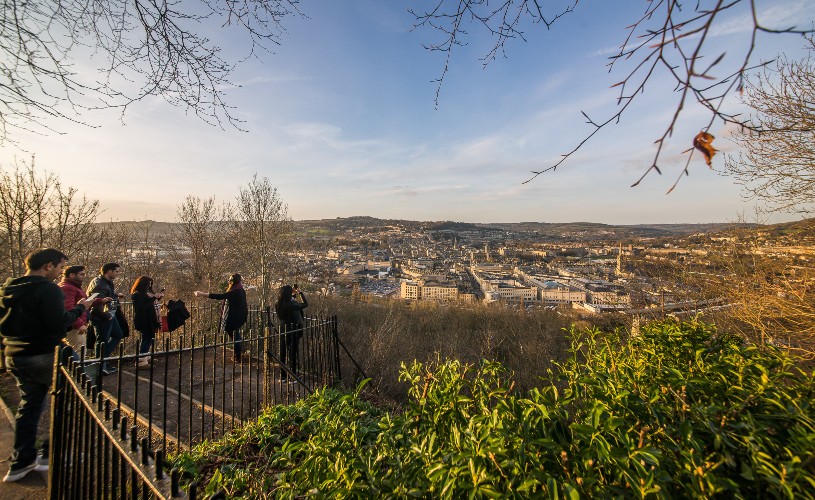 Image - Bath Skyline Walk
1. Walk the Bath Skyline
Distance: 6 miles/approx. 12,000 steps
Starting From: Bathwick Hill
The National Trust's most downloaded walk, the Bath Skyline route, takes you up and out of the city on a circular walk through fields and along woodland paths. Take in stunning vistas of the city's rooftops on-route, maybe stop by the Prior Park Garden Café for some light refreshments, and end your explorations with a downward stretch back into the city – for
a spot of well-earned afternoon tea perhaps?
2. Take a stroll along the Bristol and Bath Railway Path
Distance: 2.2 miles/approx. 4,400 steps
Starting From: Norfolk Crescent
This route follows the north bank of the meandering River Avon away from the centre of Bath, past quaint narrow boats, welcoming pubs (for a pit stop), and along tree-lined paths. The route very handily ends at The Boathouse riverside pub, so the walk makes a perfect morning or afternoon jaunt with a hearty lunch or dinner to follow.
Afterwards, catch a bus back down into town (the pub is situated next to the Newbridge park and ride), or make the return walk to double-up your step tally.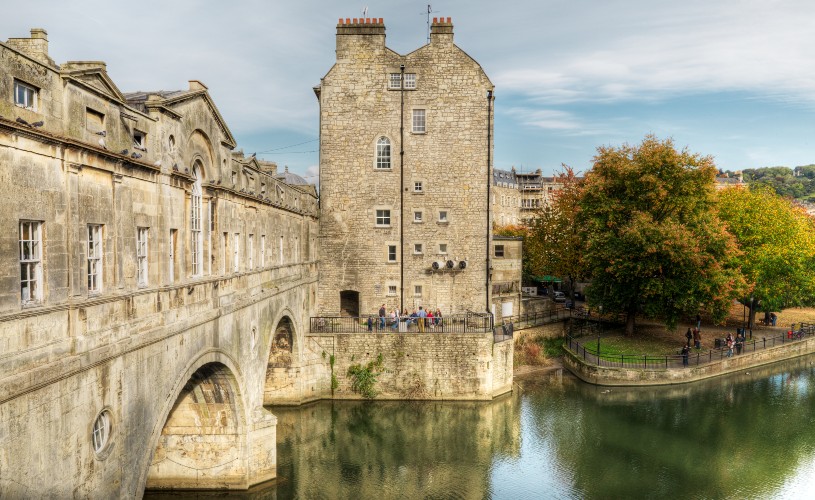 Image - Pulteney Bridge
3. Take in the sites of Bath on a meandering walk
Distance: About 2.2 miles/approx. 4,400 steps
Starting From: Bath Spa Train Station
Bath is a very compact city, so you can easily fit in most of the top sights in a single day. Despite the city's small size, a calm stroll lacing through its cobbled streets really does rack up the step-count.
Head for the Royal Crescent and the Circus, taking in Bath Abbey, the Roman Baths and Pump Room, Parade Gardens, Pulteney Bridge, Victoria Art Gallery, the Theatre Royal and Queen Square on your way. Of course, you needn't march right by. Be sure to explore each landmark a little deeper before moving on; steps can still be racked up perusing a gallery or encircling the Great Bath.
Before the return leg back into the centre of town, make sure you head for the Assembly Rooms and Fashion Museum, and then head for Bartlett Street before working your way down Milsom Street, Union Street and Stall Street. A short stroll along the perfect symmetry of Bath Street will lead you right to the doors of Thermae Bath Spa, so how about a relaxing dip to rest those weary feet?
4. Venture up to Beckford's Tower
Distance: Up to 2.5 miles/approx. 5,000 steps
Starting From: Queen Square
Hike up to Beckford's Tower along Lansdown Road by following signs for Bath Racecourse. Alternatively, with a decent map in-hand (OS Explorer #155) you can follow a number of public footbaths that weave their way up from Royal Victoria Park, via High Common and Primrose Hill, through open fields and along leafy tracks.
Whichever route you choose, this will be a marching, mostly uphill walk (so if you're also tracking 'floors climbed', you're on to a winner) but the panoramic views from the top of the tower will make it all worth it - if you can find the energy to climb the stairs!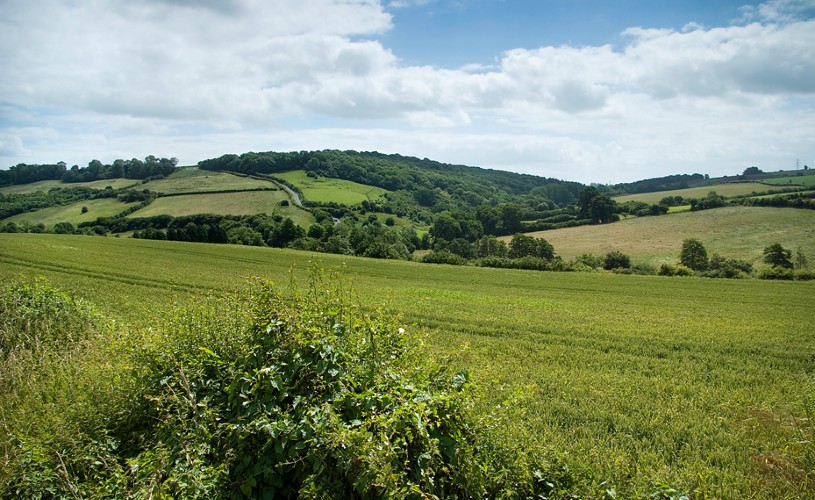 Image - Colliers Way
5. Walk the Colliers Way
Distance: Up to 8.5 miles/approx. 17,000 steps
Starting From: Frome
Although a short drive from Bath itself, the Colliers Way offers the perfect route to take in some of the most spectacular countryside in Somerset.
Following an old railway line last used in 1986, the route connects the historic towns of Frome and Radstock, and beyond. Join mid-way if you wish, or make a little detour to picturesque Mells for a slice of cake and a cuppa in the 'secret' walled garden. Once you've made it to Radstock, be sure to pop into the Radstock Museum to learn about the history of the route you've just conquered.
Related
0 Comments