Period romance fans rejoice – series two of Netflix's record-breaking Bridgerton is out on 25th March. Bath had a starring role in the show, with the city's elegant Georgian architecture making it an impeccable double for Regency London.
Booking a break in Bath is the best way to fill the Bridgerton-shaped hole in your life once you've inevitably binged the new series. Fulfil your fantasy of being part of the 'ton' (aka Regency high society) by promenading along streets straight from the series, feasting on food fit for royalty, and retiring to a lavish boudoir.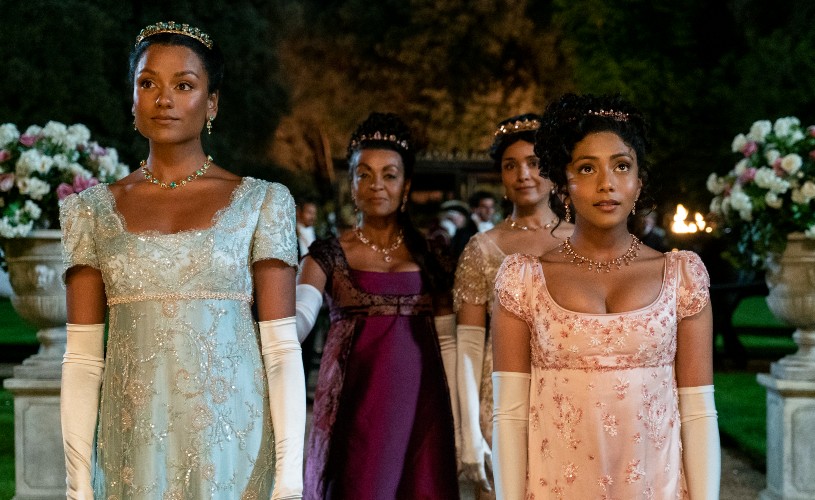 Image - Bridgerton, credit Netflix
Rest up in Regency Splendour
A Regency-style hotel is the perfect base for your Bridgerton break in Bath. There's a fine selection to choose from, where you can kick back in some of the city's beautiful Georgian buildings among sophisticated décor. We've rounded up the dreamiest places to stay for Bridgerton fans, plus you can opt for plush Bridgerton packages at certain hotels, which combine guided tours and afternoon teas with luxurious bed and breakfast offerings.
You're cordially invited to 'Promenade Like a Bridgerton' at The Royal Crescent Hotel, a five-star spa hotel on Bath's most breathtaking crescent. 'Step Into Bridgerton' at The Francis Hotel, where interiors are inspired by the exuberance of the Regency period, or 'Bask in Bridgerton' at stunning boutique hotel No.15 by Guesthouse, Bath on grand Great Pulteney Street.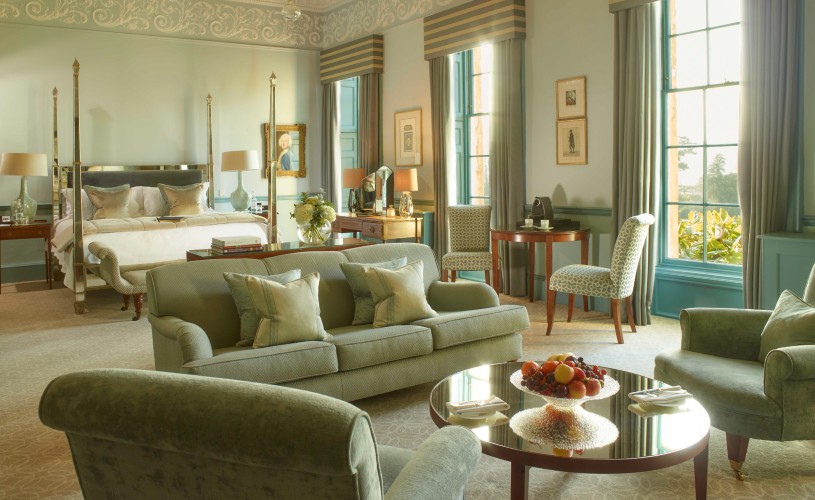 Image - Duke of York Suite at The Royal Crescent Hotel & Spa
Step Into Bridgerton Filming Locations
Follow in the footsteps of Bridgerton's characters, literally. The series' producers scouted out a host of Bath buildings and streets to appear as Regency London, including the magnificent Royal Crescent, the Assembly Rooms for ballroom scenes, and the Holburne Museum for Lady Danbury's impressive abode.
Track these filming locations down with help from our guide to Bath's starring role, or join an organised Bridgerton tour, run by companies such as Bath Insider Tours, City of Bath Guides, Fred Mawer Tours, Bath Walking Tours, and Brit Movie Tours. Their guides will whisk you around backdrops from the series, filling you in on behind-the-scenes secrets as well as the real history of locations.
Music from the show will even serenade you between stops on the Discover Bath and Bridgerton with Music tour, or capture Bridgerton scenery on camera on a themed photo tour.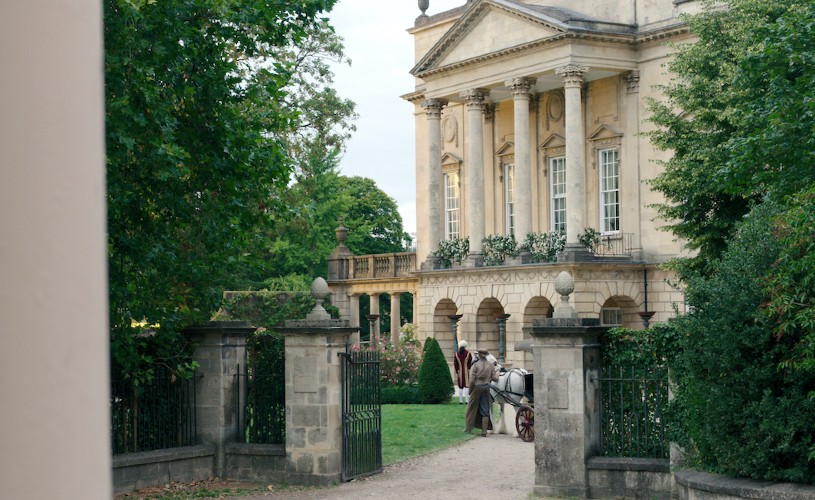 Image - Holburne Museum
Eat and Drink Like Georgians
In keeping with the Georgians' fondness for sugar and a good brew, tea sets and sweet treats pop up in plenty of Bridgerton scenes (we're sure every fan remembers the Duke and his ice cream spoon…). While we can't promise spreads as elaborate as those at Queen Charlotte's parties, a delicious afternoon tea is easy to find in Bath.
Indulge in the tradition in style at the city's luxurious hotel restaurants such as the Abbey Hotel Kitchen, which has put a Bridgerton twist on its usual menu. Or head for a former haunt of the 'ton' – The Pump Room was a grand salon where people flocked to 'take the waters'. There are also quaint tearooms aplenty, including The Jane Austen Centre's Regency Tea Room where the menu playfully pays tribute to Austen characters.
Over at The Francis Hotel, you can also sip on a cocktail inspired by series one's leading lady, The Daphne. It's a splendid mix of dry gin, Earl Grey tea syrup, lemon juice, and rosé champagne.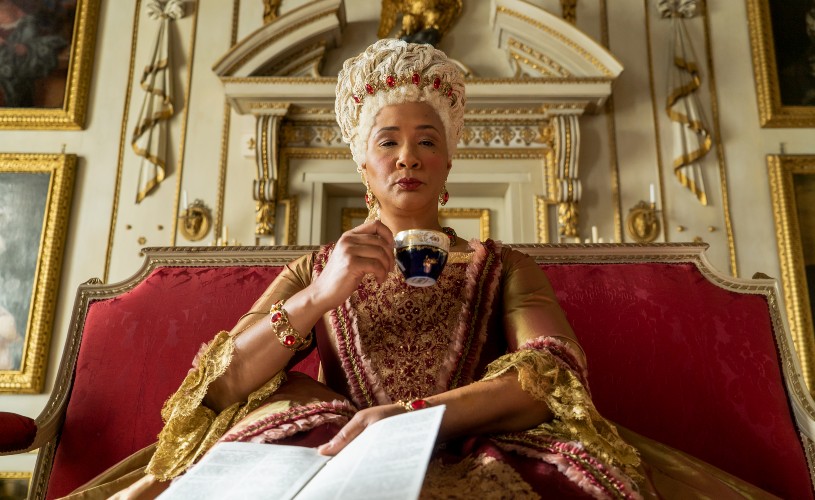 Image - Bridgerton, credit Netflix
Brush Up on Real-Life Regency History
Bath is the perfect place to get to know the real-life Regency customs and traditions that inspired the world of Bridgerton. Pay a visit to No.1 Royal Crescent, a Georgian house museum where you can get a glimpse of what life was like for one family and their servants. See how they lived, the major gossip, and issues of the day as well as details about Bath.
Bridgerton aside, there's a good chance your favourite Regency romances are based on Jane Austen books. Learn all about the iconic writer and former Bath resident's life and work at The Jane Austen Centre, where exhibits also delve into fashion, food, and society of the time.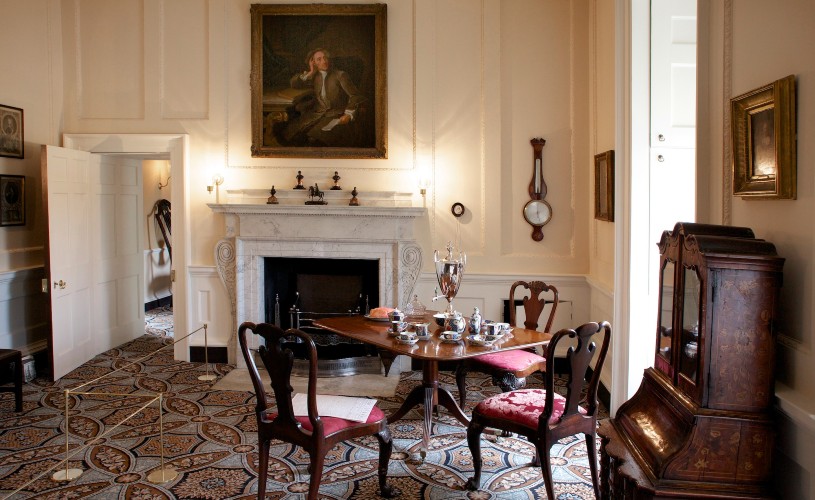 Image - No.1 Royal Crescent
Enjoy Fashionable Bath
Did you fall for the fancy frocks, waist-cinching corsets, and dapper tailcoats in Bridgerton? Swoon over more Georgian attire at the Fashion Museum, where their collection includes pieces from the period such as gowns, silk robes, and tailored coats.
Make like the ladies of Bridgerton on their regular trips to the Modiste dress shop by indulging in some retail therapy. Hit the shops in areas like Milsom Street, an elegant Georgian thoroughfare that's been a hotspot for boutique shopping since Jane Austen's day. Elsewhere find high-street favourites in SouthGate and eclectic independents in the artisan quarter of Walcot.
You can visit the actual Modiste too – scenes in the shop were filmed inside and out of Abbey Deli. Pop in to pick up teas, coffees, chocolate, and other foodie products by local independents from their Bridgerton-inspired Modiste range.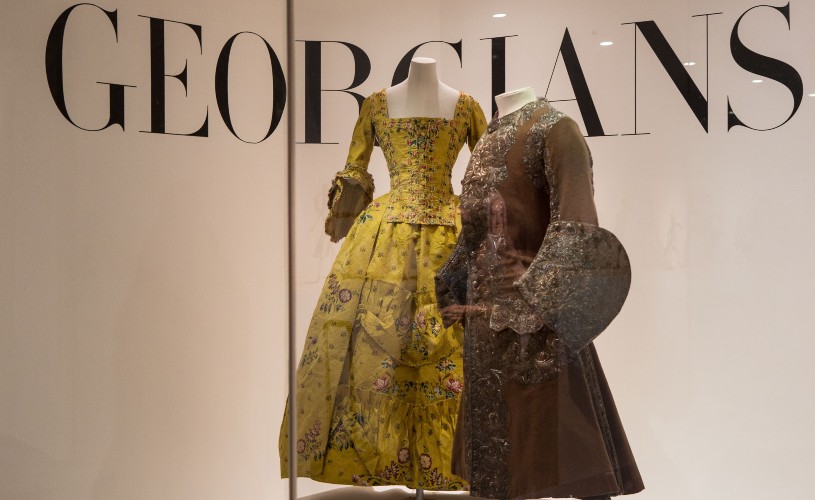 Image - Fashion Museum
You might also like:
Related
0 Comments