While the tranquil spas might be your first stop for a destressing day out in Bath, there's also a variety of mindful activities on offer to leave you feeling refreshed and restored.
Mindful activities engage your senses, helping you tune into the present moment and switch off from the busyness of normal life. Here are some of the top ways to enjoy this kind of wellbeing experience during your stay in Bath.
Based above the healing thermal springs of the city, the serene Soul Spa is loved by locals and visitors alike for its calming guided meditations.
These include legendary sound baths. During these sessions a practitioner uses their voice and the sounds of crystal bowls to lead you into a deeply relaxed state of mind. All you need to do is lie back in one of the comfy recliners and drift away to the vibrations that surround you. Choose between a 30-minute experience, which run on the hour, every hour from 11am to 4pm, or a deeper hour-long sound bath in the early evenings.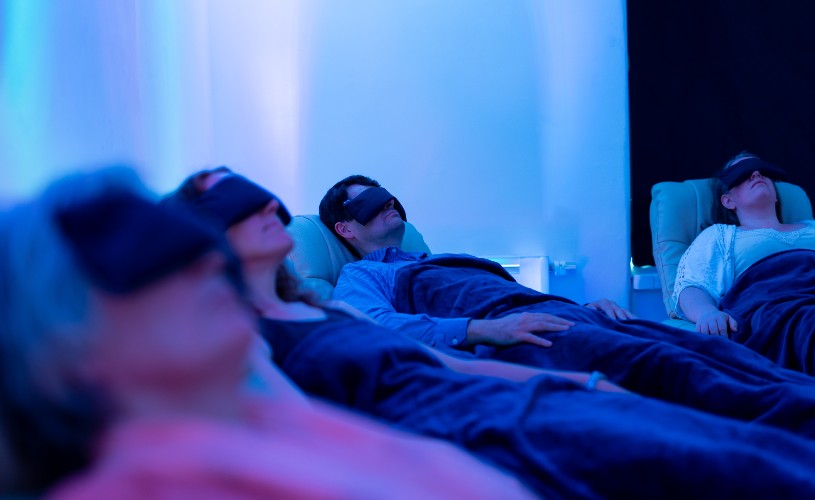 Image - The Soul Spa
You can also join The Soul Spa's weekday relaxation classes, which are designed to help you get deeply chilled in just 20 minutes. Even if you're not in Bath, you can tune into these online and there are also virtual morning breathwork sessions and evening classes to guide you to sleep.
With a bounty of beautiful green spaces to explore in and around Bath, you're in the perfect location for a mindful walk in nature or a spot of forest bathing. Turning your regular stroll into a more mindful one means that, rather than letting your mind wander, you focus on observing the world around you – the sights, sounds and smells.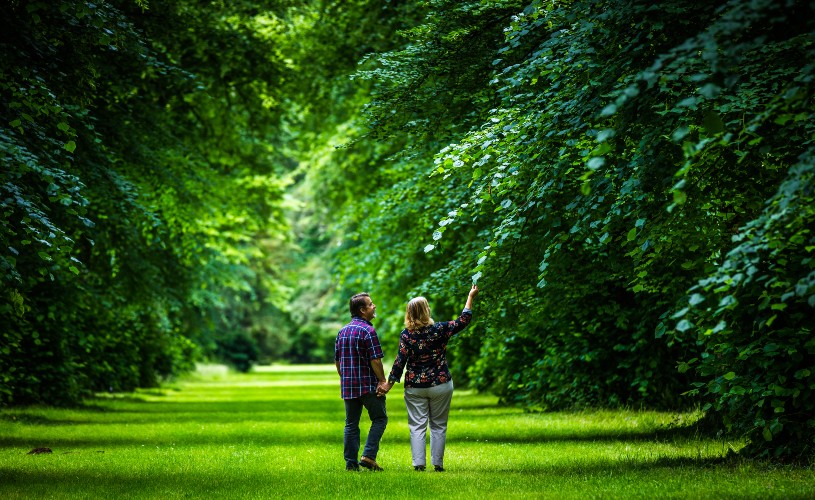 Image - Westonbirt, credit Johnny Hathaway
The woody wonderland of Westonbirt makes an excellent setting for a mindful walk. You can even follow one of their self-guided sensory walks, which include tips on using your senses to connect with the trees and atmosphere of the arboretum along the trail.
There are countless acres of greenery to walk around on the local National Trust estates too, from the picturesque Prior Park Landscape Garden to the woodlands at Newark Park.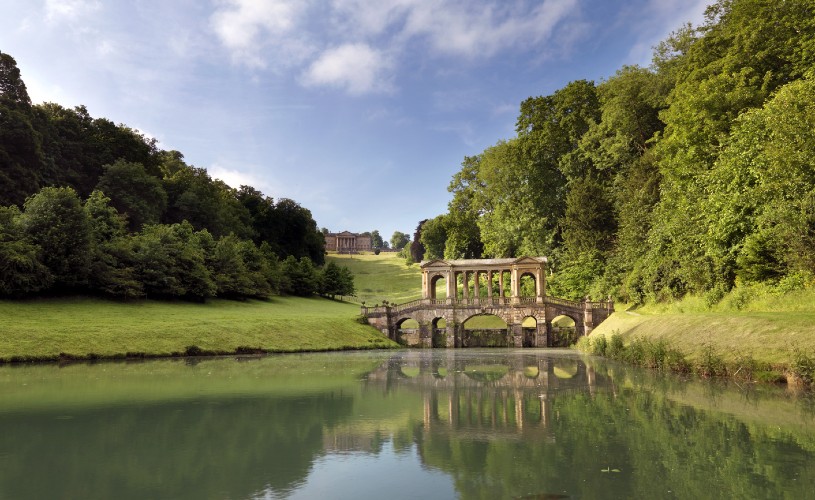 Image - Prior Park Landscape Garden
Slow down from real life with a few hours of candle making. Paddywax Candle Bar runs workshops where they talk you through the process of candle pouring step by step, so it's suitable for absolute beginners. You'll finish with your very own artisanal custom candle, which you could even use during meditation practices back at home.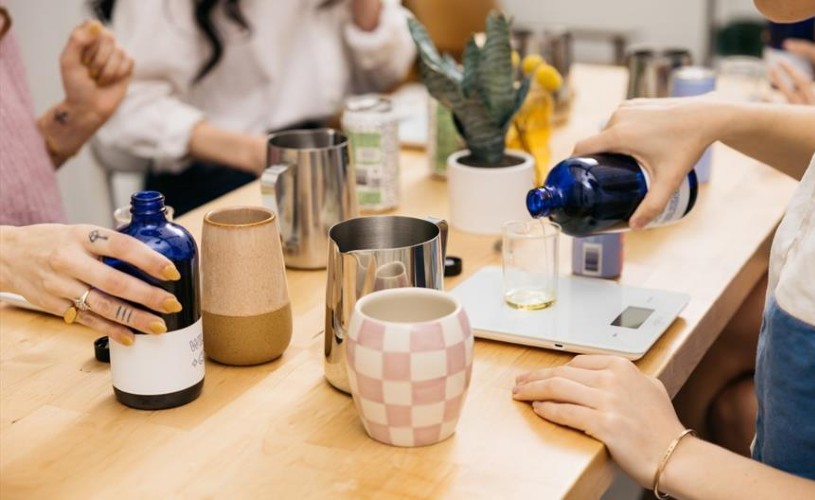 Image - Paddywax Candle Bar
Walking isn't the only exercise where you can enjoy moments of mindfulness. Cycling also gives you the chance to focus on being present during the journey and absorbed in physical activity.
If this sounds like your kind of meditation, hit the city's cycle paths such as the Two Tunnels Greenway, Bristol and Bath Railway Path and Kennet and Avon Canal Path. Whichever you choose, there's stunning scenery to observe while tuning into your breath and movement.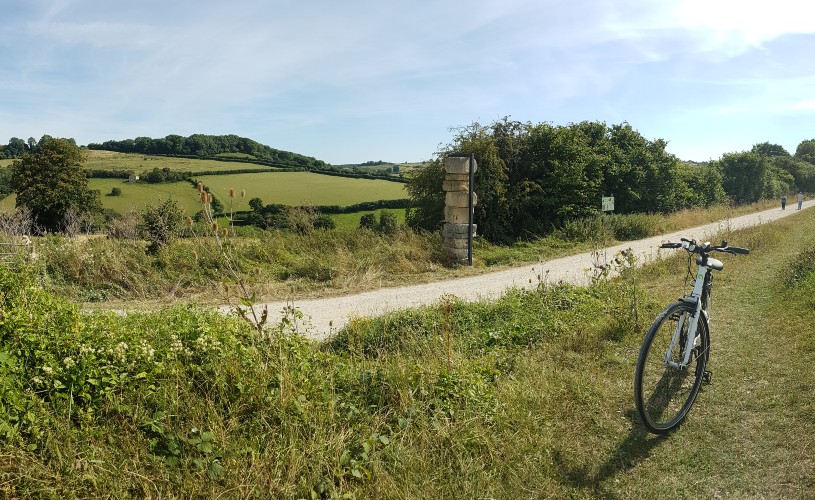 Image - Two Tunnels Greenway, credit @jessicamckay92
Carve out time for peaceful contemplation at Bath's museums and galleries, which house some extraordinary collections. Take your time to look around and try out some 'mindful looking'. As the name suggests, this is all about bringing mindfulness to your experience of looking at art or artefacts, such as by focusing on particular colours, shapes and lines.
You might enjoy admiring the decorative and fine art at The Holburne Museum and Victoria Art Gallery, the exquisite examples of Asian artistry and craftsmanship at the Museum of East Asian Art, or the cultural objects and art at the American Museum and Gardens.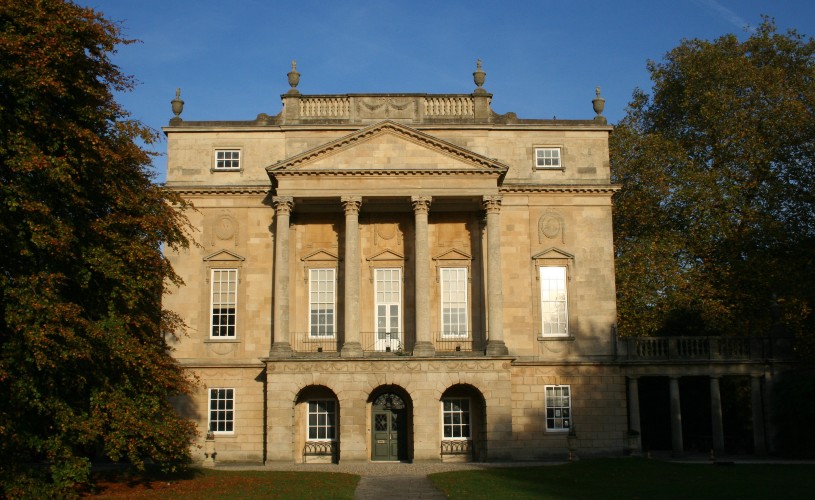 Image - The Holburne Museum
You can practice mindful looking anywhere – it doesn't only have to be in spaces where art is displayed. How about taking in the magnificent stained glass windows of Bath Abbey, an excellent setting for peaceful reflection, or stopping to fully appreciate the city's impressive Georgian architecture?
Hire a boat from Bath Narrowboats for a day of peace and tranquillity on the Kennet and Avon Canal. As you meander along this stunning waterway, you can look and listen out for wildlife, flowers and plants. Plus, get in the rhythm of steering the boat – you'll be given full instructions before you set off, so don't worry if it's your first time manning the tiller!
If you'd feel more comfortable with a paddle in hand, hire one of their canoes instead.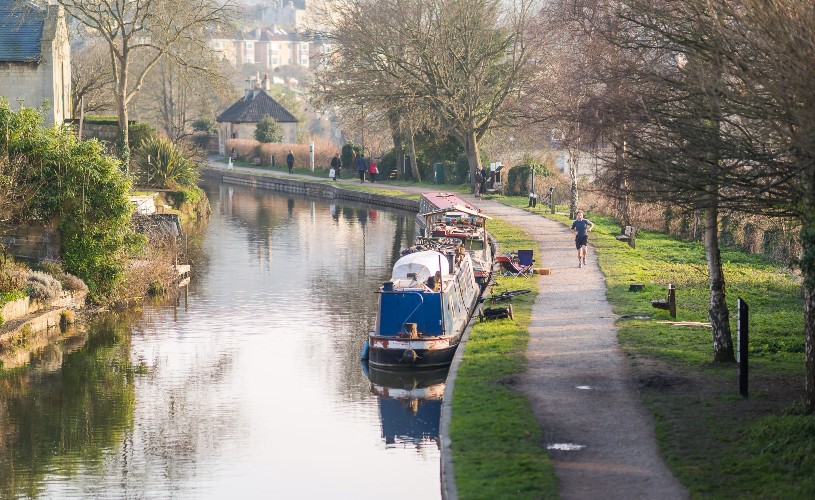 Image - Kennet and Avon Canal, credit Paolo Ferla
More ways to enjoy a wellbeing break in Bath:
Related
0 Comments